Just 55 per cent are happy with their schedules and one SVP of HR says the figure should serve as a stark warning to employers.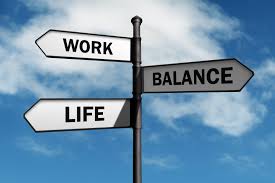 Countless studies may demonstrate the benefits of flexible working but it seems the message isn't quite sinking in for Canadian employers after a major survey revealed many employees are dissatisfied with their current work schedules.
Randstad
Canada recently conducted research which revealed a huge 44 per cent of working Canadians are not satisfied with their existing work schedule and 65 per cent would like the option to work remotely at least occasionally.
"People are looking for more flexibility, people are looking for more fulfilment in their work environment and they're not necessarily finding that every company is offering that," said Faith Tull, SVP of HR at the global recruitment firm.
"The job market is very competitive right now so I believe companies continually have to look at what they're offering and up the ante a little bit to attract and retain top talent," she told HRM.
Just over half (55.6 per cent) said they were happy with their current arrangements, putting Canada 10
th
among 25 countries surveyed and only slightly above the global average of 50 per cent.
The Randstad survey also revealed that nearly half (48 per cent) of Canadians would like to work flexible, rather than standard hours – a structure might involve working longer days and shorter weeks or flexible work days every week.
"The data demonstrates that, like their peers around the world, Canadians are expecting more and more flexibility from their employer, which should drive HR managers to engage with individual employees to identify their specific needs and drivers," said Marc-Étienne Julien, CEO of Randstad Canada.
"When employees feel like they can fit their work schedules into their life, rather than scheduling their life around their work schedule, they tend to be more engaged, happy and willing to contribute; it's just good business."
Tull agreed – she told HRM that employers would reap the rewards if they actively addressed the issue of flexible working and found suitable arrangements for their staff.
"You'll have a more engaged workforce, you'll have a more productive workforce, you'll be more attractive because people are saying great things about you and – at the end of the day – they will be better employees coming to work and they'll feel like they're ideas are being listened to."
More like this:
Doctor wins landmark workplace bullying lawsuit
Logistics firm gives $5k for best employee idea
Two-week reminder for Canadian HR Awards