The very best and brightest HR has to offer will once again be recognized in a remarkable industry gala later this year.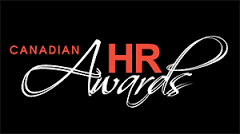 In an unforgettable gala held last year, the Canadian HR Awards celebrated the successes of our industry's greatest achievers. The event, dubbed "the Oscars of the HR industry", is set to make a return in November – and you can be part of the line-up.

This year, HRM Online is excited to announce an expansion to the awards list – introducing an additional tier to the Canadian HR Team of the Year award so those serving small-mid-sized companies and mid-large size companies can both be recognized.

We've also introduced the "Next Generation Employment Initiative of the Year" category – to celebrate organizations that are best supporting young workers and increasing employment opportunities.

Finally, we're also adding the "External HR Consultancy of the Year" award, to recognize the role that outsourced HR consultancies play in supporting HR functions.

The remaining categories recognize every aspect of our much-loved industry – including innovative recruitment strategies, exceptional recognition programs, inspiring health and wellness initiatives and forward-thinking use of technology.

Click here to see a full list of all the awards which will be given out on the night.

All nominations for the Canadian HR Awards are made online. Nominations are now open and will close on June 5th 2015.

Self-nominations are welcome and you are encouraged to campaign for additional nominations from colleagues, peers and industry contacts. Likewise, if you know someone elsewhere who's doing a fantastic job – make sure you put them forward.

You can put your team forward for as few categories as you like, at no cost.

Please CLICK HERE for the nominations page.

The Canadian HR Awards will be held in partnership with Global Knowledge, KRONOS, the Rotman School of Management, Miller Thomson, Sauder School of Business, CC Partners, AON Hewitt and Desjardins.