Too many so-called educated youngsters are entering the workforce entirely unprepared for the role at hand, complain employers.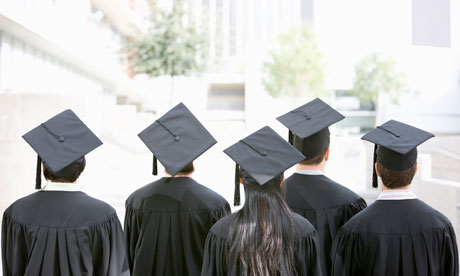 While the hiring picture looks good for graduates, Canadian employers say they're being fed a raw deal as academic institutions are failing to prepare pupils for roles within the workforce.
The criticism came to light as CareerBuilder carried out a survey to find out how optimistic employers were about incorporating recent graduates into their own organizations.
And it seems this year's class will have plenty of job prospects – 62 per cent of the 402 employers surveyed said they planned to hire recent college graduates this year.
Despite employers' apparent enthusiasm, only 19 per cent believe academic institutions are adequately preparing students for roles needed within their company.
The majority of employers (65 per cent) say colleges are preparing students for "some roles, but not all" and 16 per cent said they aren't preparing them adequately at all.
When asked where academic institutions fall short in preparing students for the workforce, employers cited the following concerns:
Too much emphasis on book learning instead of real world learning – 61 per cent
I need workers with a blend of technical skills and soft skills gained from liberal arts – 38 per cent
Not enough emphasis on internships – 25 per cent
Entry-level roles within my organization are more complex today – 22 per cent
Technology is changing too quickly for academics to keep up – 18 per cent
Not enough students are graduating with the degrees my company needs – 13 per cent
Mark Bania, managing director of CareerBuilder Canada said the results should encourage employers to get involved with education.
"Though 3 in 5 companies plan to hire recent graduates, the vast majority of companies do not feel students are adequately prepared for the work force," he said. "This finding underscores the need for companies to work with educational institutions to provide the training necessary for growing business needs."
More like this:
Changes ahead for Canadian Foreign Worker Program
What exactly is causing the data breaches at your company?
Pop-up shop tackles gender wage gap