The country generated 55,900 net new jobs and witnessed a steady increase in wages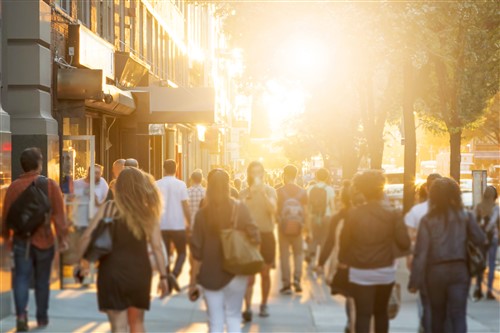 Canada is seeing a solid job market for the second month in a row as it generated 55,900 net new jobs (full-time) in February, according to Statistics Canada.
In January, 66,800 net new positions opened. The February figures marked a two-month period of strong job creation last seen in the spring of 2012.
Total employment in the past 12 months has risen by two per cent, translating to 369,100 new positions.
Amid the surge in job openings, however, the country's jobless rate in February remained at 5.8% as more Canadians looked for work, StatCan said.
In the private sector, the number of sough-after employee positions increased by 31,800 while the public sector added 8,900 new jobs. The number of self-employed individuals also grew by 15,100.
The majority of new positions belonged in the services sector, with a total of 46,200 new roles created in professional, scientific and technical services; public administration; and wholesale and retail trade.
Meanwhile, sectors that produce goods, such as manufacturing, agriculture, and natural resources, generated 9,500 new jobs.
The average hourly wage for permanent employees grew 2.3% year over year in February, higher than the 1.8% wage growth seen in January.
Ontario witnessed the biggest gain last month, with 36,900 openings concentrated in the province.