Are you a competitive player or a gracious victor?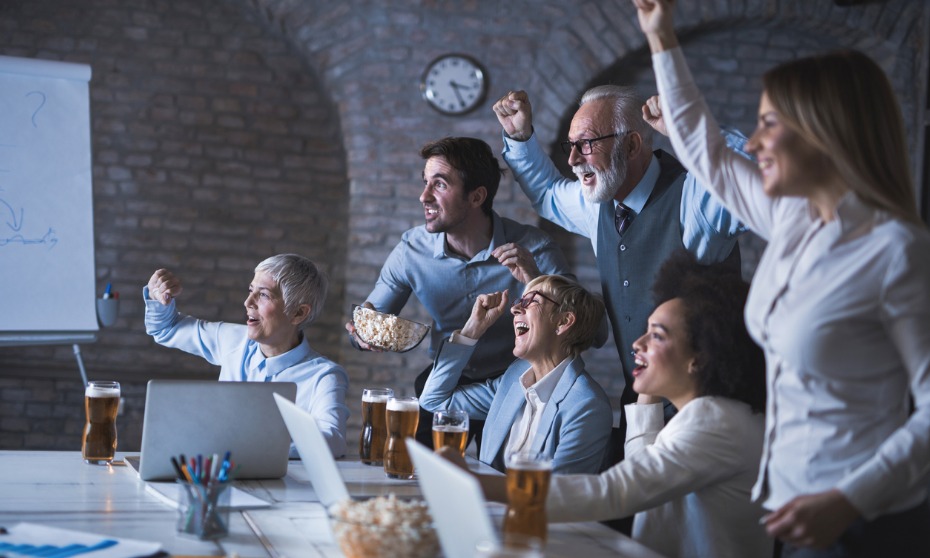 More than two-thirds (68%) of senior managers believe celebrating sporting events in the workplace can help boost workers' morale, according to a new study.
HR consulting firm Robert Half interviewed more than 600 senior managers throughout Canada about how festivities, such as March Madness or the Stanley Cup Finals, impact workers.
The majority of respondents said employee morale benefits significantly when staff are able to take part in celebrating their favourite team sports. Half of senior managers surveyed also said such activities lead to improved productivity at work.
Koula Vasilopoulos, district president at OfficeTeam, a division of Robert Half, believes organisations are aware of the advantages of having sports activities in the workplace.
"Rather than downplay excitement around major sporting events, many organisations welcome the distraction as an opportunity to build team engagement and camaraderie," Vasilopoulos said.
"As long as employees respect company guidelines and work priorities, fun activities like jersey days or cubicle decorating contests can help lift morale without hindering productivity."
Two-thirds (66%) of companies are willing to mount sporting events at work, according to the study. Other sports-related office activities managers can organise include:
Holding friendly competition (37%)
Wearing team apparel (34%)
Watching games (29%)
Decorating workspaces (21%)