Offensive social media posts can cause major embarrassment for your company if you don't follow these steps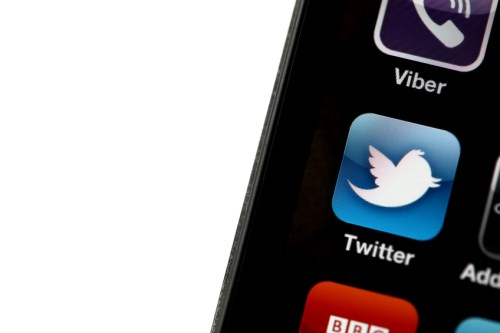 A poorly thought-out tweet takes just seconds to compose and send, but cleaning up the potential fallout could be a costly endeavour over weeks or months.

Case in point: public relations specialist Justine Sacco, who created a PR disaster with an asinine tweet – "Going to Africa. Hope I don't get AIDS. Just kidding. I'm white!" – sent as she boarded an 11-hour flight from London to Cape Town.

She landed to find she was making negative headlines around the world – and would soon lose her job.

The cautionary tale hasn't stopped other workers, including in Canada, making social media gaffes that embarrass themselves and their employers.

Perhaps the most famous examples here are the two Toronto firefighters who were sacked in 2013 for misogynistic and racist tweets, and five nurses fired from an Ontario rest home this year for inappropriate Snapchats of residents.

But a bad taste social media post doesn't always make for a sackable offence.

Norton Rose Fulbright associate Rebecca Liu says employers should both be conscious of employees' social media use, and consider whether employees' off-the-clock posts might be linked back to their organization.

"Does that tweet, or does that use of social media, have a negative effect on [the employer]? Will it harm the company's reputation? Will it somehow prejudice the company in how it sells its product and its services?" she says.

The aforementioned firefighters had posted photos in their uniforms – clearly identifying their employer – but other posters' workplaces won't be quite so obvious.

However, instead of leaving it to chance, Liu suggests employers implement social media policies, setting out rules like "you can't disparage the company on your social media account" and "you can't speak on behalf of the company".

"It's very common for there to be rules about 'you can't release confidential information on social media', 'you can't harass or verbally abuse or insult your co-workers or your customers, or the company's customers'.

"All those things have a very clear tie to the company, and if the employee does breach the policy, often times they can be disciplined or even dismissed for those types of breaches."

Even without a social media-specific policy in place, employees' online conduct can be tied back to confidentiality and harassment policies.

A Twitter disclaimer – such as "any views expressed are not those of my employer" – can be a good move, though it may do little to safeguard an organization's reputation after a staffer's social media misfire.

"If an employee's going to make some sort of comments that will look poorly on the company, it does come down to the facts - will the public see that comment and think 'that reflects poorly on the company and I'm not going to go buy that company's products or services anymore?'"


Related stories:
Ontario worker sacked over Confederate flag
Social media ruling puts pressure on employers


Want the latest HR news direct to your inbox? Sign up for HRD Canada's daily newsletter.