When it comes to making requests of employees, HR has to tread a careful line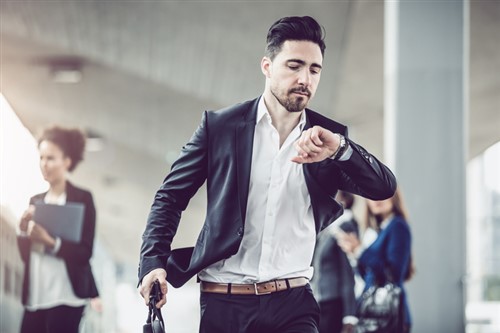 When it comes to making requests of employees, HR has to tread a careful line. New provisions to Ontario's Bill 148 have impacted the minimum wage, emergency leave and, of course, scheduling regulations of the province.
With that in mind, we decided to look into whether or not an employer can ever ask a worker to come in early. Stephen Shore, Partner at Ogletree Deakins International, LLP, gave us his take on the issue.
"While it's not illegal to ask an employee to come in early, an employer should be prepared to pay a worker for the extra time," he told us.
"Where the question becomes a bit more complex is if that request is really more of a demand. For instance, if the employee refuses to come in early, will that be met with a penalty or discipline?"
"As in all situations, we assess the terms of the employment agreement or collective agreement to see if there is anything which might create a right for employers to make such requests of their staff."
"You should also consider the new provisions made to scheduling under Bill 148. They appear to limit an employer's ability to penalize an employee for refusing a shift without sufficient notice. So, in a circumstance where an employee already has a shift scheduled, this may be something the Ministry of Labour has to interpret when the situation arises, on a case to case basis."
The new implications for employers under Bill 148 have the propensity to dramatically change the Canadian employment market. Organizations are going to have to ensure they're up to date through the use of legal aids in order to ensure they are fully compliant.
As for the matter of scheduling, the details of the individual case, and the employment agreement laid out by the organization, will play a large part in any ultimate decision – however, the new legislation could prove protection enough.
"If it's a question of whether or not Bill 148's protection will extend to this, I suspect it might," Shore told us. "It would be suspect in if an employer could discipline an employee if they refused to come in early, after having their shifts changed."
"I think we will have to see how that plays out in the context of a shift having already been scheduled, and the employer is simply making what amounts to an overtime request at the beginning of the shift."
"If you look at whether or not the ask itself can be made, employers should feel free to make such requests – they just need to consider what their approach is going to be if the request is denied."
Asking an employee to come in early is one thing, but how do you go about telling them to dress more professionally?
Find out how, here.
Related stories:
What language should a non-compete clause include?
Would you blame the government for the minimum wage hike?