Anthony Ariganello talks to us about GenZ, the skills gap and the multigenerational workforce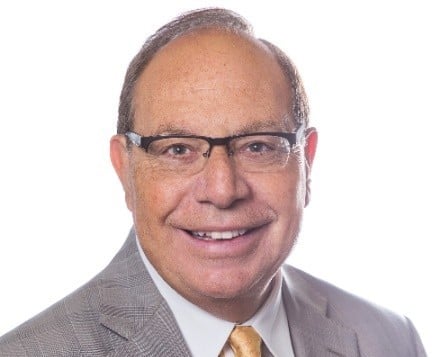 Skills shortages, archaic practices, GenZ mastering AI: what issues are you grappling with in HR this year?
Anthony Ariganello, CEO at the Chartered Professional in Human Resources Canada (CPHR), is a seasoned HR leader with over 30 years of executive and financial leadership. We caught up with him to ask what challenges he feels are most prevalent in HR at the moment.
"I think the issue remains what it's been in the past year or two," he prefaced "– which is namely an ageing workforce. Many of the older workers, at times and depending on the province they live in, will have to defer retirement to a later date.
"This will happen for a couple of reasons; the first is simply down to necessity. The cost of living in certain cities in Canada is high – especially when you consider the mounting debt levels that some people are putting on themselves because of low interest rates. This becomes an impediment for certain individuals for retiring because of the amount of money it takes just to plough through the work day.
"As a result of this, many Canadian's are having to work longer to ensure that they have a comfortable retirement. You also have to take into consideration the pensions, which may not be enough to allow employees to live at the same standard they did when they were working."
The aging population means that people are working longer – and as a result of that, Millennials and GenZ will be hard-pressed to find roles that are available to them. Another challenger for HR at this time, Ariganello explained, is skills in the workforce.
"We're moving to a much more knowledge-based workforce rather than a skills-based one," he told us. "And with the advent of AI and robotics, it's a totally new skill-set that will be required in the very near future. Those individuals need to be trained and skilled in these areas, which is very different than in the past."
We also discussed the prevalent archaic practices still common in the sector – the most predominate of which is the dreaded annual appraisal.
"What we're hearing more and more from younger workers is that they'd like to have more ongoing performance updates and more instant gratification rather than waiting a year," continued Ariganello.
"I think HR needs to align to that expectation. The old mentality of filling in forms just to find out what salary increase they may be liable for is probably going by the wayside. There needs to be much more updates and feedback on a regular basis."
What challenges do you think HR leaders are facing at the moment? Tell us in the comments.