There are few brands with as recognisable a company culture as Airbnb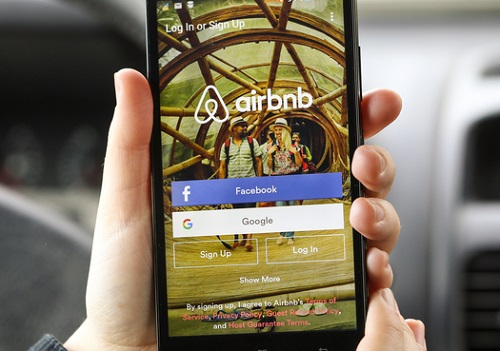 There are few brands with as recognisable a company culture as Airbnb. The online marketplace has over four million lodging listings, operating in 65,000 cities, all catered to by over 3,000 dedicated employees.
But it's the brand's values that really stand out. They want their customers to be able to 'belong anywhere' – an ethos which has filtered down into their employee culture.
We spoke to Mark Levy, global head of employee experience at Airbnb, who revealed how their quest for candidate compatibility starts with two key considerations.
"At Airbnb, we had a very strong mission; to create a world where anyone can belong anywhere, which we translated into our employee experience mission of enabling our employees to belong here - at Airbnb. In addition, they were authentic, unique and globally recognized," explained Levy.
"We created a tight alignment between our internal and external brand promise and employee promise, whilst also imbedding the mission and values into everything we did. The interview process was split into two distinct selection criteria. Technical functional skills and core values. For someone to be hired they had to 'pass' both. The performance management process and reviews were 50% on the 'what', or results, and 50% on the 'how', or behaviours, based on the core values."
At Airbnb, the culture was inspired by their mission and set of values; all going back to that idea of participation and belonging – the hallmarks of the 'Airfamily' – their pet name for the staff base.
"Our employees have a strong passion for the mission- for wanting to leverage technology to create connection, to enable the hosts to be micro-entrepreneurs and to provide personal hospitality and local experiences," added Levy.
"It was about being hosts. In our homes, at the office, when we travelled. Hosting is not just an activity; it's a mindset. It is about being empathetic and thinking of others."
"The one thing to note is that it was Airbnb," added Levy. "Meaning it was very special and unique, but most importantly authentic."
But how can HR leaders go about emulating some of Airbnb's cultural success? Well, Levy advisees them to start with the basics.
"I would advise leaders to go about defining their culture. Do so from the heart and think about it in the context of the promise to the customer. Think about how this translates to your employees, and what kind of work environment, ways of working, and behaviours will foster the success of the business through your employees."
To hear more on this topic, Levy will be speaking at our upcoming HR Leaders Summit West, on April 17th 2018 in Vancouver. For more information on our speaker line up and exciting agenda, visit our registration page here.