Your employees are unhappy – and ready to jump ship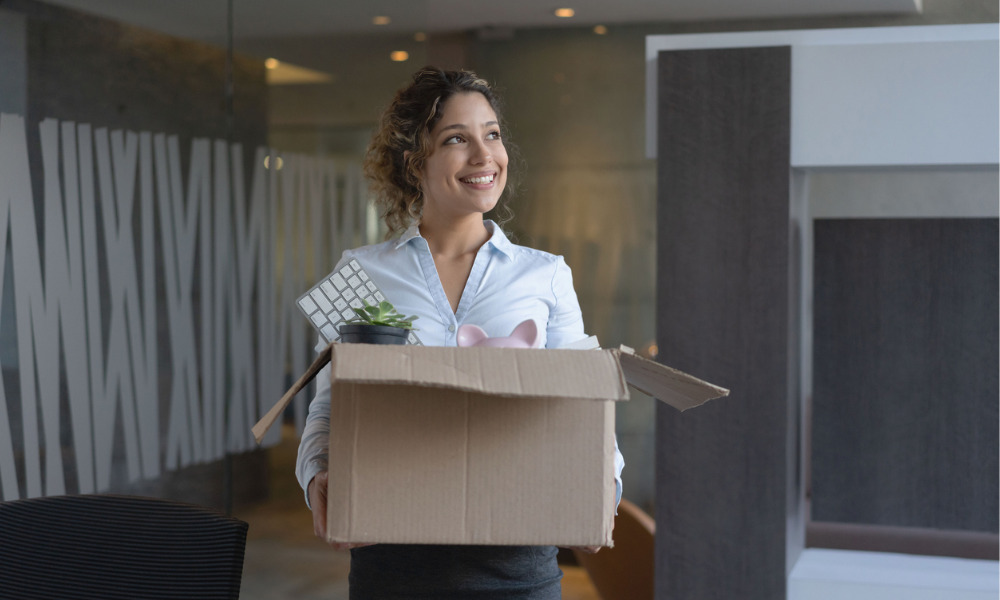 Despite the majority of Canadian employers feeling "somewhat optimistic" about the country's employment outlook (71%), almost half (49%) of employees are "seriously considering leaving" their job.
According to the 11th annual Hays Salary Guide, the highest rates of workers who are thinking of quitting their job are found in:
Quebec (54%)
Ontario (52%)
Alberta (45%)
British Columbia (41%)
"Unfortunately, employees are unhappy and say they're ready to uproot themselves," said Travis O'Rourke, president of Hays Canada, which released the findings.
"There's a bit of a stare-down happening between employers who are working to protect the business and employees who feel overlooked," he said.
"I don't believe this is an insurmountable challenge but, at some point, someone has to blink. It's time for employers and employees to work together."
Read more: Returning to work: Canadian execs reveal top concerns
Two in five employees (43%) believe their companies have failed to provide measures that support their well-being throughout the pandemic, even as they face challenges such as:
The lack of social interaction (45%)
Isolation/loneliness (27%)
Increase in workload (25%)
"We have to remember that our way of working and life in general has changed dramatically. When you're at home, work and dinner share the same table. The balance is now blended," O'Rourke said.
"Employees blame their managers, but it is unfair to lay this challenge entirely at their feet. While it's true that employers need to understand and respect boundaries, an appropriate work/life balance needs to be owned by the employee," he said.
"Work is work, but life is family, friends, health, religion and hobbies. It's on the employee to ensure their life is truly balanced."