The furniture giant has been rebuked after dismissing a worker over milkshake-related misconduct.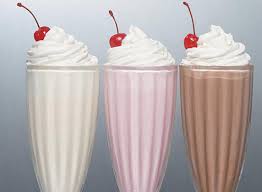 It's no use crying over spilled milk or, in this case, stolen milkshake – that's the advice employers at IKEA Ireland should have taken before firing one experienced employee.
The retail giant has been hit with a €30,000 fine – equivalent to approximately CA$45,000 – after it sacked bistro worker Ian Fortune for drinking a milkshake without paying for it.
Fortune, who had worked at IKEA since 2009, did not dispute taking the milkshake but insisted it was an honest mistake. Bosses disagreed and viewed the incident as gross misconduct.
A subsequent investigation and disciplinary meetings were held but Dublin-based Fortune failed to turn up – he told an employment tribunal that they were held while he was on a pre-booked family holiday to France and he had never been informed of them.
The employment tribunal eventually ordered IKEA to pay significant compensation to Fortune after a judge ruled the organisation has falsely categorized the slip-up as serious misconduct and therefore had unfairly dismissed him.
It concluded that; "taken all in all and given the circumstances of the milkshakes and the conversation at the time the Tribunal is not satisfied that the matter amounts to a 'substantial ground justifying the dismissal."
Leading employment lawyer
Howard Levitt
said HR professionals should look at a broad spectrum of factors before deciding if someone should be dismissed.
"What might be sufficient misconduct for cause for one employee might not be enough for another," he told HRM.
"So you look at a whole serious of factors – what's the employee's previous record historically, have they been there for any length of time, what's the nature of their position, how serious is the misconduct? – and then you devise what the appropriate discipline is for that employee," he said.
More like this:
NHL players push against ORPP
Shock for Canada as unemployment rate rises
Should millennials be mentoring C-suite execs?