Is your company doing enough to prevent serious workplace accidents?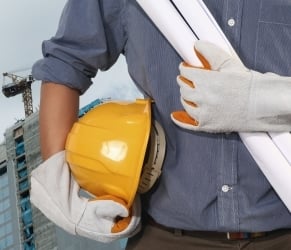 Failure to protect their workers has seen an Ontario companies receive fines of more than $100,000 in Ministry of Labour cases from the last month.
Pyramid Traffic, a Grimsby traffic service information company, was fined $100,000 for a violation of the Occupational Health and Safety Act after a worker was fatally injured.
In June 2012, two workers were setting up to install an automatic traffic counter. The workers activated their work vehicle`s warning lights, stopped in the passing lane, then opened the doors and began to prepare their equipment. As they did so, a pickup truck that was approaching struck the work vehicle, causing it to spin and strike one of the workers. That worker suffered fatal injuries.
A Ministry of Labour investigation found that the employer failed to ensure the flow of traffic was appropriately controlled with the use of a sign truck equipped with a flashing arrow and properly positioned ahead of the work vehicle.
Pyramid Traffic pleaded guilty to failing to take every precaution reasonable in the circumstances for the protection of a worker.
The court also imposed a 25-per-cent victim fine surcharge, as required by the Provincial Offences Act. The surcharge is credited to a special provincial government fund to assist victims of crime.
Details of the case are not yet available, but it demonstrates the heavy responsibilities that organizations bear when it comes to protecting their workers.
While it would be impossible to identify every hazard or risky scenario, an employer can ensure they provide their workers with the skills and knowledge to assess potentially risky situations.
At a minimum an employer needs to provide the information, instruction and supervision to workers so the workers themselves are able to identify health and safety risks when they arise, lawyer Bonnea Channe said. "It's about giving workers the practical tools to do that. There should be on-going training instruction and education on a regular basis and at minimum a review of training material and information on an annual basis."