This Ceridian Dayforce review can help HR professionals determine if it is the right payroll software solution for their business needs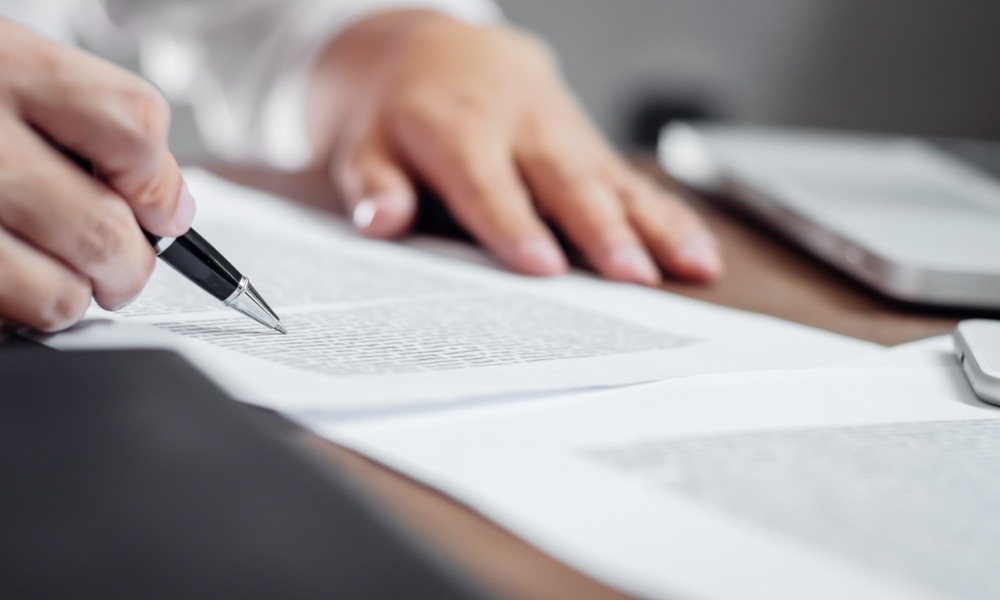 Outdated payroll systems can pose significant challenges to business operations. With modern payroll software solutions, HR professionals and teams are able to simplify the complexities of payroll processing and easily adapt to evolving business needs.
Ceridian Dayforce is a human capital management (HCM) software that can transform the payroll experience for your entire organization and drive real business value. For the purpose of this review, we will look into how Ceridian Dayforce measures up as a payroll software platform, its payroll and HR features, as well as its benefits, integrations, and potential drawbacks.
Ceridian Dayforce offers a cloud-based HCM platform that seamlessly integrates payroll, HR, benefits, talent management, and workforce management functionalities, to enhance your company's overall employee experience.
Advantages of Ceridian Dayforce
Cloud-based payroll: By merging pay and time functionalities in a single application, Ceridian Dayforce ensures that employee data is consistently calculated and updated in real-time, allowing for swift and accurate changes to pay, time, and HR records.
Compliance: Ceridian Dayforce provides compliance functionalities to assist HR teams in remaining up to date with complicated payroll and tax regulations, ultimately reducing non-compliance risks and costs.
On-demand pay: With Ceridian Dayforce's continuous calculation feature, on-demand pay can be processed in the same way as regular payroll, complete with appropriate tax remittances, garnishment protection, and deductions.
Ceridian Dayforce's core features include:
Payroll
HR
Benefits
Talent management
Workforce management
Services
We will get into each of them below, with a lengthy look at how it handles payroll.
1: Payroll
Ceridian Dayforce offers a payroll software solution that combines pay and time functionalities, allowing HR to access and audit data in real-time. The continuous calculation feature automatically updates net pay whenever a change is made to a time, benefits, or HR record, resulting in greater payroll accuracy and efficiency.
What makes Dayforce Payroll stand out?
Global Payroll
Real-time audit reports
Custom reports and dashboards
Employee self-service
Configurable security policies and roles
Dayforce Wallet
Managed Payroll Services
Ceridian Tax Services (across 8,000+ local, state, and federal jurisdictions!)
Global Payroll
This payroll software feature allows HR teams to efficiently manage their global payroll operations.
Ceridian Dayforce offers support for payroll in over 160 countries through a single contract model. This helps companies to streamline their payroll processes and ensure that employees are paid accurately and on time, regardless of their location.
Ceridian Dayforce also provides localized expertise, ensuring that the organization is compliant with relevant regulations and tax laws in each country.
Key Features:
Gross-to-gross net pay per country
Pay activity per country or region
Intuitive self-service features
Single user experience for global payroll
Simplified reporting
Security controls
Dayforce Wallet
Dayforce Wallet allows employees to receive their wages instantly through a mobile app and a prepaid card. With Dayforce Wallet, employees can request immediate payment, receive regular payroll using the Dayforce Prepaid Mastercard, and receive additional off-cycle payments.
Key Features:
On-demand pay
Dayforce Prepaid Mastercard (Prepaid and digital)
Cashback rewards
Mobile app
Here is just one use case of Dayforce Wallet:
Managed Payroll Services
Ceridian offers payroll and benefits administration, enabling businesses to delegate the responsibility of day-to-day payroll operations to Ceridian's team of experts.
Ceridian's team takes care of the nitty-gritty details for HR, ensuring that businesses remain compliant with regulations and tax laws, while also providing guidance and support. By leveraging Ceridian's expertise, HR teams can offload the time-consuming tasks associated with payroll and benefits administration, allowing HR teams to focus their resources on more impactful work.
Key Features:
Payroll outsourcing
Continuous calculation of payroll
Integrated payment services
2: HR
Ceridian Dayforce offers an HR software solution that enables organizations to maintain a single employee record -- ensuring that the right data is readily available at any time.
With a centralized employee record, HR professionals can conveniently access employee data, such as job history, performance reviews, and compensation details, to make informed decisions and support the strategic direction of the business.
3: Benefits
Ceridian Dayforce streamlines the management of employee benefits by providing built-in eligibility rules, decision support tools, and a single system that automatically updates payroll. This feature ensures that your HR department can manage benefits with ease, reducing administrative workload and minimizing the risk of errors.
By automating benefits administration, Ceridian Dayforce simplifies the enrollment process for employees as well, enabling them to make informed decisions about their coverage options. Additionally, the platform's decision support tools provide employees with personalized recommendations based on their unique needs and preferences.
4: Talent management
Ceridian Dayforce offers a talent management platform that enables organizations to develop strong and competent teams. Ceridian Dayforce helps align your employees with their professional development goals to support the company's growth in the future.
5: Workforce management
Ceridian Dayforce's workforce management solution allows businesses to optimize their labor expenses by creating schedules based on demand and utilizing real-time data.
6: Services
Ceridian provides various services to support businesses and HR departments to free up valuable time to focuse on more work that directly impacts their bottom line. These services include managed payroll, tech-enabled implementation, education, among others.
Ceridian has several software and technology integrations to help provide a seamless experience for their customers.
Here are some of the most popular integrations for Ceridian Dayforce:
DocuSign
iCIMS Talent Cloud
Jobvite
Boomi
Absorb LMS
Humanity
SimpleVMS
Criteria
Ceridian Dayforce review: Does Ceridian Dayforce help with implementation?
Yes! Ceridian provides implementation support to its customers with Dayforce Activate.
Dayforce Activate guides customers through the early stages of implementation and validates data to ensure accuracy. Ceridian's team of consultants works collaboratively with customers to ensure a successful go-live, as well as provide support.
Ceridian Dayforce review: How much does Dayforce cost?
Ceridian offers the Dayforce platform based on individual, customizable modules, including payroll modules, allowing organizations to purchase only the specific functionalities that they require.
Ceridian keeps their pricing information under wraps. To get an accurate quote for their starting price and available plans or tiers, we recommend contacting Ceridian's sales team directly.
Headquarters address: 3311 East Old Shakopee Road, Minneapolis, MN 55425-1640, United States
Year established: 1992
Number of employees: 8,000+
Global locations: Offices in the United States, Europe, Mauritius, Singapore, Canada, Australia, Germany
Number of users: 3,000,000+
Key people: David Ossip (Chair and Co-CEO), Leagh Turner (Co-CEO), Chris Armstrong (Executive Vice President, Chief Operating Officer), Greg George (Head of Sales, Americas), Eric Glass (Executive Vice President, Chief Marketing and Communications Officer), Noémie Heuland (Executive Vice President, Chief Financial Officer), Steve Holdridge (President, Customer and Revenue Operations), Jeff Jacobs (Head of Accounting and Financial Reporting), Joe Korngiebel (Executive Vice President, Chief Product and Technology Officer), Donnebra McClendon (Head of Diversity, Equity, and Inclusion), Bill McDonald (Executive Vice President, General Counsel, and Corporate Secretary)
Ceridian is a leading global provider of human capital management (HCM) software. Their flagship cloud-based HCM platform, Ceridian Dayforce, integrates human resources, payroll, benefits, workforce management, and talent management features into an all-in-one HR solution. Ceridian's brand promise is "Makes Work Life Better", which reflects their mission to improve the work experience of their clients, their employees, and their own team. This promise is delivered through Ceridian's continuous efforts to enhance their solutions and provide exceptional customer service.
Ceridian Dayforce is used by organizations of all sizes and across various industries, including retail and hospitality, manufacturing, healthcare, financial services, public sector, professional and business services, sports entertainment, and more.
Ceridian also publishes case studies on their website. We have picked out this video case study:
Wondering how Ceridian Dayforce stacks up against its competitors? Here are several payroll software alternatives worth considering:
Paychex Flex
greytHR
TriNet
Netchex
Justworks
SurePayroll
Heartland Payroll
Gusto Payroll
OnPay
Ceridian Dayforce is a payroll solution ideal for HR teams in large enterprises. Its extensive capabilities make it suitable for managing complex payrolls for hundreds to thousands of employees.
With its employee portal, employees can conveniently access their pay history, earnings statements, and manage their data without any assistance from HR. This feature may be especially useful for very large companies.
One significant advantage of Dayforce is that it performs continuous payroll calculations, allowing for prompt error detection and correction.
Dayforce is also highly recommended for companies with a global workforce, given its robust global payroll network that allows for paying employees in any region through a single system.
Ultimately, whether Ceridian Dayforce is the right payroll software for your company depends on your company's specific HR needs and budget. But, with its many features and benefits, Ceridian Dayforce is definitely worth considering.
HR leaders are all about investing in the right software this year, and we are here to help you find the perfect fit. If you are still on the fence about Ceridian Dayforce, our HR software reviews have got you covered with some other great options to check out.
Do you have experience using Ceridian Dayforce? Share your thoughts on Ceridian Dayforce in the comments section below.