Find yourself taking a lot of "selfies"? You might be ticking off a fair few of your colleagues.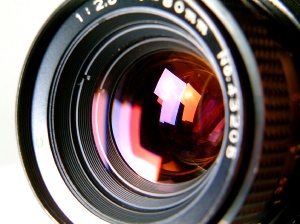 Chances are you have some of your colleagues on Facebook, Twitter or whatever social media platform you are plugged into. If you don't, there is a good chance one of them has come across your page.
If you happen to take a lot of pictures of yourself – or "selfies" as they are known – you might want to re-think uploading them online, as new research indicates this can alienate you from your colleagues, NY Daily News reported.
"It's worth remembering that the information we post to our 'friends' on Facebook, actually gets viewed by lots of different categories of people: partners; friends; family; colleagues and acquaintances; and each group seems to take a different view of the information shared," Dr David Houghton, marketing lecturer at Birmingham Business School, said.
Houghton stated that unless your colleagues also happen to be close friends or relatives, they aren't too keen on seeing you post a lot of photos, and selfies are the worst. The practice, although common, is still viewed as narcissistic.
Filling up newsfeed on social media can also result in losing contacts, with people hiding your posts if they feel there are too many. This is most impactful when platforms are used for business purposes, as it effectively makes you invisible to your contacts.
"If you're posting more than three times a day on Facebook, you're going to irritate people," Julie Spira, author of Rules of Netiquette, said.
Are you or a co-worker guilty of posting too many pictures online?