Spy agency launches secret code test in quest to find new recruits to become elite cyber spies.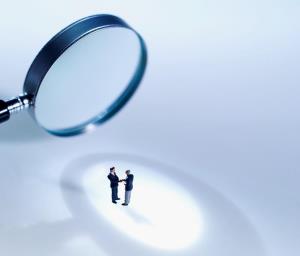 Fancy yourself as the next James Bond or Mata Hari? Well you could be if you can solve one mind-boggling puzzle.
British secret spy agency GCHQ has posted online a mind-boggling test consisting of 29 blocks of five letters, which must be solved to reveal five answers. The answers then lead the code-breaker to an online 'treasure hunt' which hopefuls have six weeks to complete.
Called Can You Find It?, the Cheltenham-based agency said the test is designed to find the best mathematical minds in the country for the jobs available.
A GCHQ spokesman said: "The complex codes have been created by a GCHQ team of top mathematicians.
"They set a high bar for recruiting curious, tenacious and creative candidates who have the intellectual ability, though not necessarily the practical experience or qualifications, to join GCHQ and support the Government's national cyber security agenda."
GCHQ refuses to say how many roles are available for security reasons but there are a range of roles on offer with starting salaries from £26,000 ($50,000) to £60,000 ($115,000).
It adds that family-friendly policies in a location that offers a great quality of life and on-site gym and sporting activities are also on offer to the right candidate.
A similar campaign last year was cracked by just 170 people out of 3.2million who visited the website.