A highly paid soccer pro found out the hard way that sometimes doing someone else's job ends badly when he decided to deal with a pitch invader.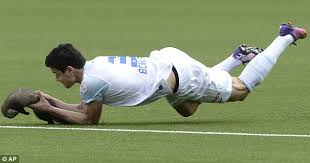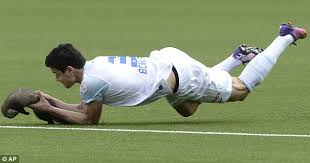 You might think a pest the size of a cat would be no match for a professional athlete, but an adventurous Swiss pine marten proved the footballer should stick to his day job.
The pine marten invaded a Swiss soccer match this week, and scampered on and off the field, forcing play to stop. The mustelid – from the same family as ferrets and stoats – proved to be quite the match for everyone on the field as players and officials alike tried to corner it.
Eventually Zurich defender Loris Benito caught the invader with a diving tackle, catching it by surprise. However, he might live to regret his decision to take on the extra task – the pine marten bit his finger as he carried it to the sideline.
Despite his quick moves, the pine marten escaped to rejoin the melee, leaving it up to Zurich goalkeeper David da Costa, one of just two players on the field to be wearing gloves, to remove the critter once and for all.
The crowd may have enjoyed the show, but Benito told a Swiss TV interviewer: "In hindsight, I was probably a little foolish. You don't know what sort of disease it might be carrying. It was painful."
It didn't seem to do any harm to the team's attention to their jobs – Zurich won the match 4-nil.