Employers don't have to shy away from celebrating the holidays, says one HR educator – they just have to inclusive and understanding.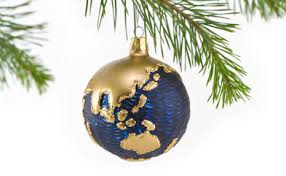 With the holiday season fast approaching, it's time to start decorating the office and planning the company holiday party. As today's workforce becomes increasingly diverse, it is important for organizations to ensure inclusivity while maintaining the importance of religious holidays to those who celebrate them.
While Christmas decorations, music, movies and parties often dominate December, additional holidays such as Eid al-Fitr, Ramadan's festival of gift-giving (Muslims), Hanukkah (Jewish), Kwanzaa (African-Americans) and Pancha Ganapati (Hindu) may also be celebrated in December, depending on the lunar calendar.
It's worth noting that in Canada, there is no law restricting the celebration of any holiday, religious or otherwise, in the workplace. However, companies who make no effort to be inclusive with their holiday celebrations risk alienating and offending their employees.
Here, Jabeen Boga, CHRP and HR instructor at Ashton College shares her tips for creating an inclusive holiday environment in a multicultural workplace:
1.
Be inclusive
. Many cultures enjoy and celebrate Christmas in Canada, even if it's not part of their personal or cultural tradition. Invite coworkers to celebrate the "holidays" with a focus on shared values such as joy, hope, peace, giving, and the importance of family & friends.
2.
Be respectful
. The holidays are steeped in religion and it can be easy to unintentionally offend co-workers and employees. Be cognizant of what decorations your company hangs and respectful of the fact that not everyone celebrates the same way. Religious decorations can still be a part of a multicultural environment, so long as all religions are represented. Jabeen suggests celebrating the cultural differences of employees with a diversity potluck. "Celebrate different cultures and unite employees through food and celebration of different backgrounds. Create a signup sheet where everyone can share where their dish is from and the ingredients or recipe."
3.
Be flexible
. Different employees will have different needs regarding holiday celebrations. Employers of choice often offer floating religious holidays or flex-time that employees can use on days that are not part of the company's official holiday schedule.
4.
Be mindful
. Don't let the holiday party devolve a thinly disguised Christmas Party. Offer non-alcoholic beverages for guests who do not drink, and vegetarian and vegan food options. When planning parties or celebrations refer to them as "holiday" celebrations rather than referencing a particular cultural or religious group. Be cautious with this in all communication whether it be email, posters, or banners.
(Continued...) #pb#
5.
Allow employees to bow out
. Some people love the hustle and bustle of the holiday season and others find it exhausting, enjoying the extra days off to re-energize. Some families' finances are stretched to the limit; others have a greater ability to share and give. Respect individual differences; don't expect all to participate equally in workplace holiday activities or initiatives. Employees should be given the opportunity to opt out of any company festivities, like the holiday party or any other activities, without facing negative feedback from others. Make sure that everyone knows that it is okay to say no.
6.
Look beyond December
. Recognize and educate different religious holidays throughout the year, not only during the month of December. Consider compiling a diversity calendar and distributing the information so that people can reference the material and acknowledge other the traditions and cultures of their co-workers.
7.
Communicate!
The best way to ensure everyone feels included is to maintain open lines of communication. Involve employees in the planning of holiday events and decorating, ask them how they prefer to celebrate, and encourage them to share their holiday traditions if they feel comfortable doing so. Holiday decorations and celebrations should seek to educate, not discriminate.
Remember, the holidays are meant to be a time for family and friends, and a season of joy and giving. Holiday celebrations and decorations should enhance the spirit of the season, not detract from it.
About the Author
Jabeen Boga is a seasoned human resources professional with close to ten years of experience across a wide variety of Human Resources functions. Jabeen is a Certified Human Resources Professional who earned her undergraduate degree from Simon Fraser University, obtaining Dean's Honor Roll Standing.
Jabeen has worked for large organizations including
KPMG
, and TD Bank and is currently employed at a large engineering firm. She is passionate about the field of human resources and sharing her knowledge through mentoring and teaching. Jabeen is part of the Ashton College faculty instructing the
Diploma in Human Resource Management program
and currently leads a Career Advancement Roundtable through HRMA.