A Mexican cop has been fired and his partner reprimanded after a video emerged of him engaging in intimate relations on the hood of the patrol car.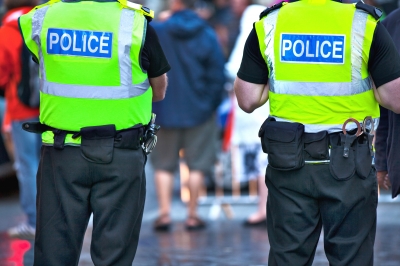 Despite numerous international examples it seems some people aren't getting the memo that it's a good idea to resist temptation during work hours.
The latest example comes from Mexico, where police officer David Raymundo Vazquez Ucan, 31, has been fired after footage of his intimate rendezvous was posted online.
A video shows Ucan's police car parked on the side of the road when a women exits a house and walks over to the vehicle. Vazquez exits the vehicle, with his partner still sitting in the driver's seat, and talks to the woman. He is seen dropping to his knees to perform a sex act, before removing his belt and lowering his pants for her to return the favour.
The source of the video is unclear, but it has been reported that Officer Vazquez was set up in a sting operation. The video was given to the Yucatán State Police where Vazquez was identified by the I.D. number on his police truck, 2037 which is clearly visible in the video.
A humiliating ceremony followed, as both Vazquez and Sanchez were forced to hand over their badge, and then the entire Yucatán police platoon turned their backs on the two disgraced officers.
A similar incident occurred in 2011 in New Mexico when Officer Bert Lopez was caught on security camera having sex with a woman on the hood of a police car.