Our Teamtailor review explores the features that make this recruitment and employer branding ATS loved by thousands of users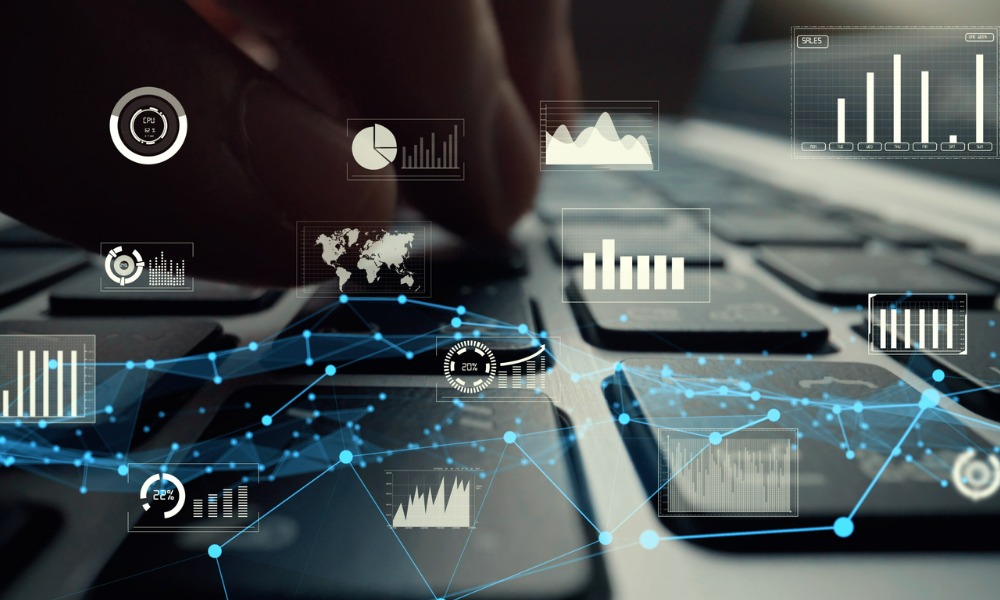 Teamtailor is redefining the way businesses work through employer branding and online recruiting with its powerful applicant tracking system (ATS). Through modern features that can be tailored to your company and your candidates, organizations will have everything they need to recruit top candidates, whether they're a small business or large enterprise.
In this Teamtailor review, we will look at how the tool stacks up as applicant tracking software. We will delve into its features, integrations, and overall level of usefulness. If you are an HR professional or leader looking for an applicant tracking solution for your company, read on to learn more about how Teamtailor can help you attract and hire top talent.
Teamtailor is an applicant tracking system designed for all types of businesses. With Teamtailor, HR professionals get access to the easiest and quickest ATS on the market. The platform aims to help HR teams attract a larger pool of candidates and make better hiring decisions. Teamtailor's full-featured ATS gives HR complete oversight of their recruitment process, maintaining control of each step along the way.
What are the top advantages of Teamtailor?
Fast implementation
Live chat support
Enterprise ready
Open APIs
Best-in-class security
In this section, we will learn more about Teamtailor's platform and features, including:
Employer branding
Candidate experience
Recruit and Analyze
Let's get into each of them below.
1: Employer branding
Teamtailor's employer branding feature allows companies to stand out from the competition and make a lasting impression on potential candidates through visually stunning career sites.
Career site
With Teamtailor, HR teams can create a modern and visually appealing career site that can help their company stand out against their competitors. Teamtailor allows companies to showcase their brand in the most attractive way possible and provide potential candidates with all the necessary information to decide whether to apply for a job or reach out to you. Teamtailor's career sites are designed and optimized to attract visitors and convert them into applicants.
Campaign pages
Teamtailor enables HR departments to develop campaign pages tailored to their target audience.
Creating a standout landing page is a breeze with Teamtailor. Simply drag and drop blocks and add content. Teamtailor's pre-built templates make it even easier to get started and have campaign pages up and running within minutes.
Editing with blocks
Teamtailor comes with Blocks that your HR team can utilize to establish your company's global design settings, and as a result, HR can have their preferred fonts and colors applied throughout their entire career site. With various layout options available in Teamtailor's library, HR can select the ones that best represent their company's brand and personality.
Key features:
Career site
Campaign pages (which includes prebuilt templates!)
Content blocks
Social media campaigns
Job boards
2: Candidate experience
With Teamtailor's candidate experience feature, HR teams can maximize their chances of hiring top candidates through Connect.
Connect enables companies to keep their doors open to top talent and ensure that their candidate experience remains unparalleled.
Growing your talent pool
Whether your company has job openings or not, candidates can always stay in the loop by expressing their interest and subscribing to open positions. As soon as HR posts a job that aligns with their department or role, candidates will receive a notification via email. This ensures that your HR department builds your candidate pool while automatically managing candidates.
Assessing your candidate experience
Don't speculate about what candidates think of your company or your brand. With Teamtailor, businesses can measure candidate satisfaction and gain real insights to improve their recruitment process.
Here's how it works: Teamtailor sends a Net Promoter Score (NPS) survey to your candidates and your HR team can gauge how likely the applicants are going to recommend your company to their network. This way, HR can obtain data to know what's working and what's not and make the necessary improvements.
Key features:
Teamtailor Connect
Candidate sourcing
Employee referrals
Candidate Net Promoter Score (NPS)
Candidate chat
3: Recruit and Analyze
Complicated recruitment processes will be a thing of the past with Teamtailor's applicant tracking system that's designed to streamline HR workflows. With Teamtailor, HR departments can manage multiple hiring processes and collaborate with teams across the organization.
Applicant tracking system
Teamtailor provides an applicant tracking system includes all the necessary features that enables HR teams to have a seamless recruitment process. HR can customize their recruitment funnel based on their preferences and easily move candidates along the recruitment process with drag-and-drop functionality.
Collaboration with your team
Collaborating with other teams across the company is key to achieving better results and increasing employee engagement. By keeping everyone in the loop, communicating regularly, and sharing feedback, HR can improve the recruitment process on the internal side and ensure that everyone is on the same page.
Automation features
Teamtailor's Triggers can help HR get tasks accomplished quickly and efficiently. By adding a trigger to any stage of the recruitment process, HR can move candidates, schedule interviews, send messages, and add notes, to dos or tags with just a few clicks.
Analytics
With Teamtailor, data-driven recruitment has never been easier. Gain valuable insights to make informed decisions, such as identifying your company's most successful recruitment channels, pinpointing the best candidates, and tracking your HR team's progress.
Teamtailor lets companies learn more about their visitors and determine who exactly is applying. Analyze which stages candidates are spending the most time in and utilize that data to improve the recruitment process for everyone involved.
Key features:
Applicant tracking system
Job application forms
Candidate search and filters
Guided recruitment
Smart scheduling for interviews
Automated GDPR
Analytics
Teamtailor has formed partnerships with various job boards, social media, onboarding and employee branding tools, HRISs, software for background checks, and more. This allows users to easily connect Teamtailor with products that they already have in their HR tech stack.
Some of Teamtailor's popular integrations include:
Headquarters address: Östgötagatan 16, 116 21 Stockholm, Sweden
Year established: 2013
Number of employees: 200+
Global locations: Offices across North and South America, Europe, Australia, and New Zealand
Businesses served: 7,000+
Key people: Erik Andersson (CEO and Co-founder), David Wennergren (Co-founder), Richard Johansson (Co-founder), Johan Tempelman (CISO), Christos Stavropoulos (CDO), Lisa Skinner Källström (CHRO), Mimmi Arndt (CMO), Fredrik Mellander (Head of Partnerships), Olle Forneus (Head of Social Media), Suzan Dil (Head of Communications)
In 2013, Erik Andersson, David Wennergren and Richard Johansson founded Teamtailor. Having collaborated on various projects before, they identified a gap in the market for a candidate-focused recruiting suite. Their philosophy centered around putting the candidate first, which, in turn, made it easier for companies to attract top talent. Their secondary priority was developing a user-friendly platform to ensure that recruiters, employees, and hiring managers could benefit from it.
Now, Teamtailor is the go-to choice for over 7,000 organizations and 100,000+ users from different industries. Many HR professionals rely on Teamtailor to be the easiest and most efficient ATS available in the market, offering a comprehensive solution that helps them attract more candidates, nurture their talent pool, and make smarter hiring decisions.
Does Teamtailor have a free trial?
Yes! Teamtailor has a 14-day free trials for HR professionals that would like to test out their software.
What companies use Teamtailor?
Today, over 7000 companies across 95 countries use Teamtailor for their recruitment needs.
Here's a photo from their website with some of these companies:

How much does Teamtailor cost?
Teamtailor does not provide pricing information on their website, however, their product is designed to be adaptable and scalable for businesses with different hiring requirements and sizes. For interested parties, simply fill out the pricing request form on their website to receive an accurate quote for your company.
Does Teamtailor have an app?
Yes. Teamtailor has an app that lets HR professionals recruit while on the go. The app allows your HR team to bring their ATS wherever they are, enabling them to act quicker than your competition. You can send messages directly from your phone to candidates, and view their application, cover letter, and other documents. The app also includes a notification feature that pings your colleagues, making it easy to ask for feedback on candidates.
How secure is Teamtailor?
Teamtailor ensures the safety and security of customer data by implementing various measures, including encryption, access controls, and regular security assessments. Here are some of the key highlights:
Services run on Heroku Platform and Amazon Web Services, with best-in-class security processes and equipment maintained by Heroku and AWS
Strictly hosting data in the European Union
Multiple certifications including ISO 27001, 27017 and 27018, SOC 1 and SOC 2/SSAE 16/ISAE 3402, PCI Level 1, PCI-DSS, CSA STAR, FISMA Moderate and Sarbanes-Oxley (SOX)
Teamtailor never sells candidate data and allows data export on request
What are the competitors of Teamtailor?
If Teamtailor isn't the best choice for your business, take a look at these other HR software options:
Teamtailor is a standout option for its unique career site builder feature. While many ATSs offer this feature, for most, it's an afterthought. Their ATS boasts a career site builder that doesn't require coding knowledge and works with drag and drop.
Teamtailor is ideal for small to medium-sized businesses with 50-400 employees that require a powerful and straightforward ATS, and it is still capable of scaling up to help the largest businesses. Online users have praised the platform's pipeline system for tracking candidates, integrations with other assessment tools, and the ease of communicating with candidates. Teamtailor's support team is also reported to be responsive and receptive to feedback.
Businesses looking for a user-friendly platform with great pricing, robust data reporting capabilities, and streamlined recruitment processes will find Teamtailor to be a great match. If you still don't feel that this is the right fit for you, we invite you to look at our HR software reviews page for more options.
Do you have experience using Teamtailor? Tell us your thoughts in the comments section below.