Our Manatal review will cover everything you need to know to decide whether this ATS is the best fit for your recruitment needs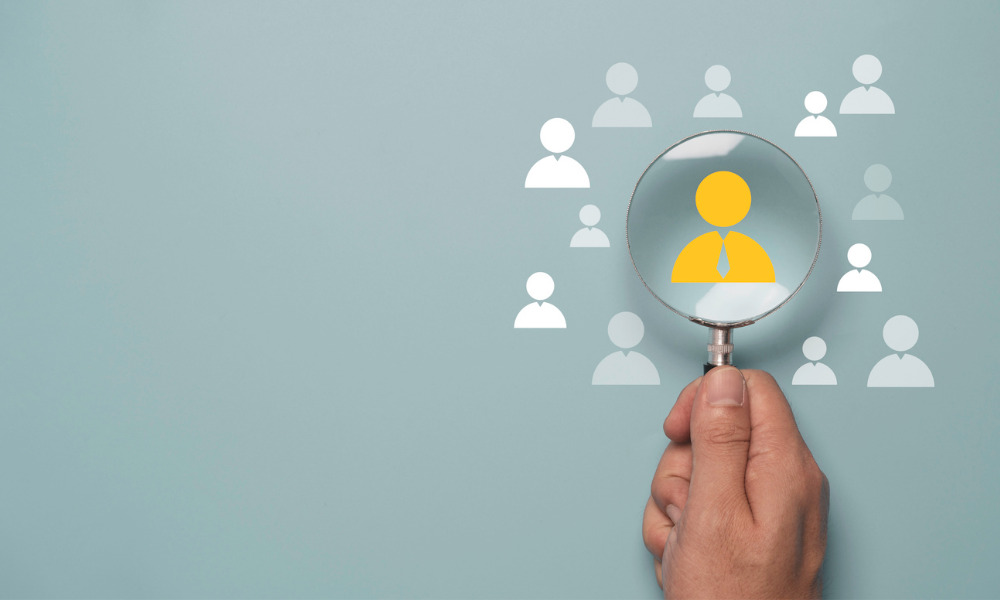 Manatal is an AI-powered recruitment and onboarding SaaS platform that aims to transform the global recruitment landscape. With a simple and innovative user interface, the Bangkok-based company has expanded its customer base to over 130 countries. Manatal's recruiting platform has enabled the company to grow by three times year-on-year, serving thousands of SMEs and large enterprise brands.
For the purpose of this review, we will look into how Manatal stacks up as an Applicant Tracking System (ATS). Manatal offers a cloud-based ATS solution for efficient recruitment processes that include pipelines, AI-driven insights, and applicant matching. This Manatal review will cover its features, integrations, and overall usefulness.
Manatal is AI recruitment software designed for HR teams, recruitment agencies, and headhunters to source and hire candidates faster. The platform provides recruiters with access to over 2,500 free and premium job boards, including specialized job boards such as Monster.
Manatal's AI engine automates redundant tasks for HR managers and suggests the best candidates for a given job – all while enriching candidate profiles with data from 20+ social media and public platforms. Manatal leverages the latest technologies to speed up screening, simplify team collaboration, and hire top talent.
In this section, we will learn more about Manatal's features as an ATS, namely:
Recruitment pipeline
Candidate profiles and scorecard
Search (including Boolean search!)
Resume formatting and database
Email and calendar sync
Email campaigns
Candidate assessments
Let's get into each of them below.
1: Recruitment pipeline
Manatal's interactive recruitment pipeline feature offers a customizable and intuitive way to manage recruitment for each job. It includes a drag-and-drop interface and kanban or list views, making it easier for HR to visualize candidates and customize pipeline stages based on the recruitment process that they desire.
Key features:
Customizable pipeline stages
Kanban and list views
Drag-and-drop interface
2: Candidate profiles and scorecards
Manatal offers centralized candidate profiles with holistic information, gathering data from resumes, social media, and other sources, and the ability to manage sponsored job advertising campaigns.
It also provides tools for assessing candidates using standardized interview scorecards and creating custom evaluation forms. Results can be easily shared with the team for quick comparison and identification of the top candidates.
Here is a video that explains Manatal's scorecards feature further:
Key features:
Candidate profiles
Job advertising campaigns
Evaluation forms
Scorecards sharing
3: Search (including Boolean search!)
Manatal's platform offers flexible and powerful search functionalities that allow HR professionals to search across jobs, candidates, departments, and companies in seconds. This search tool also enables users to search their entire database.
Additionally, users can make the most of the Boolean search feature to find the best candidates for their job vacancies, based on multiple criteria such as job titles, skills, education, locations, seniority, and more. The platform also allows for complex search operations and custom field compatibility.
Key features:
Search-as-you-type
Boolean search
Searchable custom fields
4: Resume formatting and database
Manatal offers automated resume reformatting and a cloud resume database to manage resumes and candidates' information efficiently.
The Branded Resume feature allows adding a watermark and logo, while the Custom Resume feature enables re-formatting resumes according to your own preferences.
Additionally, Manatal's cloud database provides easy access to resumes and candidate information, promoting seamless management and growth of the applicant database over time.
Here is a video that shows how the Branded Resume feature works:
Key features:
Branded resumes
Custom resumes
Cloud resume database
5: Email and calendar sync
Manatal allows users to connect their Outlook/Office365 or Gmail account, sync emails and calendars, and manage recruitment in one platform. Manatal also allows calendar integrations with Outlook/Office365 and Google Workspace, as well as importing past communications with candidates with free data migration.
Key features:
Outlook/Office365 and Gmail integrations
Calendar integrations
Data migration
6: Email campaigns
Manatal offers a comprehensive email marketing solution for recruitment campaigns. The software integrates with popular email providers like Mailchimp and is compliant with GDPR and other data protection acts.
HR teams can configure email templates, track responses, measure campaign effectiveness, and analyze results within Manatal. Additionally, Manatal allows users to send campaigns to candidates and clients in batches, update contact information, and synchronize mailing lists.
Here is a video that talks about this feature in more detail:
Key features:
Email campaigns (Marketing and Recruitment campaigns)
Consent management system (that's compliant with GDPR and more!)
Export candidate information
Sync mailing lists
7: Candidate assessments
Manatal offers a centralized solution for candidate assessments by integrating with leading assessment platforms like Codility. The integration allows hiring managers to send and receive assessment tests and view the results directly within Manatal, enabling smarter hiring decisions.
Key features:
Assessment tests
Native integrations with assessment platforms
Manatal offers a vast library of app and software integrations, from assessment tools to premium job boards. This way, HR can work their current tech stack into Manatal.
Some of Manatal's popular integrations include:
Talent.com
Ziprecruiter
Zapier
Amazon Redshift
Jooble
Mailchimp
Does Manatal have OpenAPI integration?
Yes. Manatal OpenAPI allows easy integration of Manatal ATS with other HRIS or Payroll solutions like SAP SuccessFactors, ADP, and more.
 With Manatal OpenAPI, it is possible to build custom workflows by leveraging Manatal data sent to any of these other systems.
Manatal offers three plans: Professional, Enterprise, and Custom Plans.
Here is an overview of the pricing tiers and features each plan offers:

Headquarters address: Orakarn Building, Chidlom Alley, 10330 Bangkok, Thailand
Year established: 2019
Number of employees: 80+
Global locations: Offices in Thailand and Singapore
Businesses served: 10,000+
Key people: Jeremy Fichet (Co-founder), Yassine Bel Mamoun (Co-founder),
Manatal was founded in January 2019 by Jeremy Fichet and Yassine Bel Mamoun. To date, Manatal's platform has reached over 135 countries and partners with over 10,000+ companies. Manatal is built for recruiters and hiring managers who care about their applicants, with the vision of democratizing recruitment software and transform the way companies recruit globally.
Manatal review: FAQs
Does Manatal have a free trial?
Yes! Manatal offers a 14-day free trial that allows users to explore the platform fully.
During the free trial, you will have access to all the features available in the professional and enterprise packages, except for the following: job board posting feature, sending emails using the Manatal inbox, email automation, and the GDPR consent request tool.
Manatal also doesn't require a credit card in order to sign up.
What companies use Manatal?
Manatal is used by companies from different industries.
Here is a screenshot from Manatal's website with some of these companies: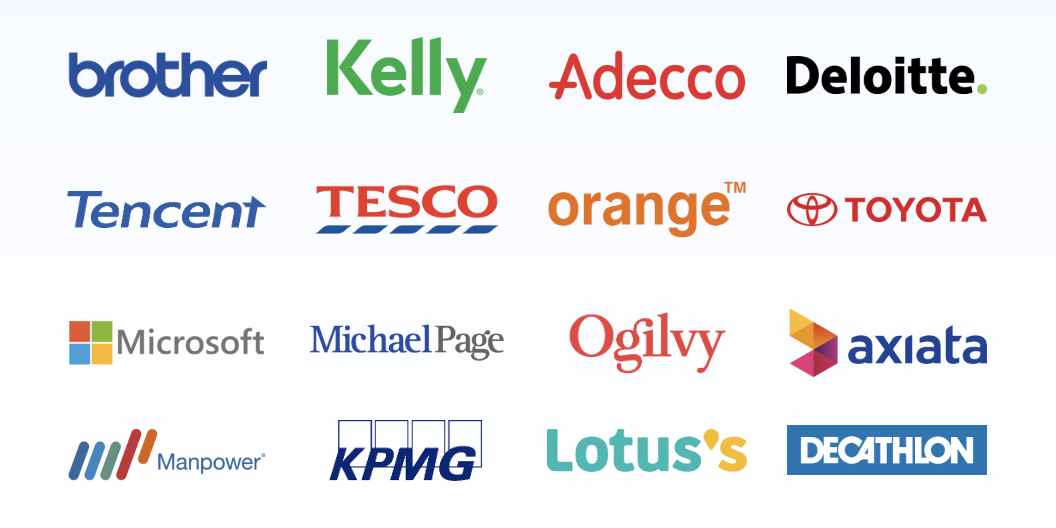 Does Manatal have an app?
Yes. The Manatal mobile application allows users to access all features on their computer, phone, or tablet to recruit on the go and receive notifications for reminders and specific events.
Is Manatal secure?
Manatal is committed to information security and compliance with local and international regulations. They have equipped their software with the best security measures to ensure that access is only granted to authorized users and all data is handled securely.
Manatal is SOC 2 Type II certified and features tools that support compliance with regulations such as GDPR, CCPA, and PDPA.
Their computing infrastructure is provided by Amazon Web Services, which has been accredited under ISO 27001, SOC 1/SOC 2/SSAE 16/ISAE 3402, PCI Level 1, FISMA Moderate, and Sarbanes-Oxley.
What are the competitors of Manatal?
In case Manatal isn't the ideal fit for your company, consider these alternative HR software options:
Manatal is best suited for small businesses and startups. It offers useful tools for automating the recruitment process at a reasonable cost.
One of the standout features of Manatal is its Kanban board-style applicant tracking system, which enables easy movement of candidates throughout different stages of the hiring process. Furthermore, the platform offers the flexibility of a list view, catering to individual preferences.
Manatal also uses AI-based candidate recommendations and Boolean search functions to find the best candidates for job openings. Additionally, Manatal goes beyond basic resume parsing capabilities by enabling businesses to create branded and customized candidate resumes. The platform is also multilingual, making it attractive for companies wanting to hire internationally.
Overall, Manatal is a strong contender for an ATS. But if you're still uncertain about whether this is the best option for you, we invite you to look at our HR software reviews page for more options.
Do you have experience using Manatal? Share your own Manatal review in the comments section below.