Our Zoho Recruit review will explore everything you need to know to determine if it is the right ATS for your company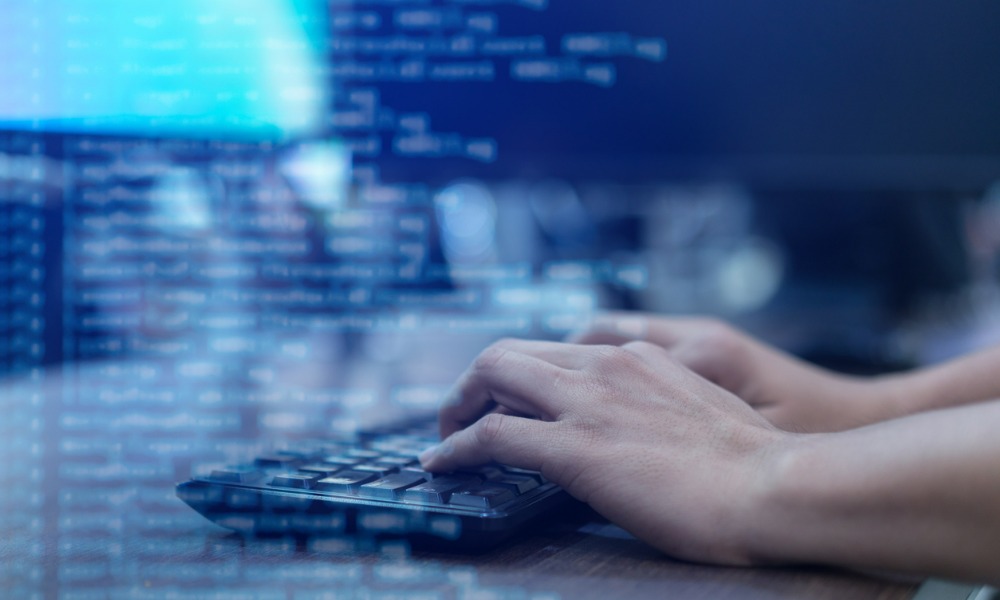 Zoho Recruit is a combination of a powerful talent acquisition system and a cutting-edge applicant tracking software (ATS), designed to cater to the recruitment needs of small to mid-sized businesses. It boasts a comprehensive ATS that includes resume parsing, automated job board posting, customized company careers pages, resume storage, and more.
In this review, we'll take a closer look at Zoho Recruit's features, integrations, and overall usefulness to help you determine if it's the right fit for your company. Keep reading to find out how Zoho Recruit can help you attract and recruit top talent.
Zoho Recruit offers an ATS and CRM, providing a complete recruitment platform in a single package. With features like scalability, customization, and remote hiring tools, Zoho Recruit has everything a staffing agency or internal HR team needs to match the right candidate with the right role. Zoho Recruit enables HR professionals to quickly source top talent, efficiently track resumes and interviews, and ensure that they never miss out on a great hire.
What solutions does Zoho Recruit offer?
Recruitment marketing
Recruitment CRM
Recruitment Automation
Let's look at some of Zoho Recruit's key features in this section, which include:
Source and Attract
Track and Engage
Automate and Hire
1: Source and Attract
Zoho Recruit enables HR to create a memorable candidate experience for potential hires. By showcasing your company's culture and values, Zoho Recruit gets your job openings in front of as many top candidates as possible.
AI Candidate Matching
Outline what the essential and desirable skills top talent in your organization needs to have and allow Zia, Zoho Recruit's AI assistant, to quickly and accurately rank and suggest suitable candidates based on those criteria.
Custom Branded Careers Site
Zoho Recruit lets companies craft a mobile-optimized and SEO-friendly careers site that showcases their unique culture. Careers sites can be created in over 25 languages, allowing HR teams to attract and recruit candidates from anywhere in the world.
Social Recruiting
By linking your company's careers site to your social media accounts, and promoting your hiring cycles and open positions, Zoho Recruit helps businesses draw in candidates who are already aligned with their organization's values and mission.
Source Boosters
Zoho Recruit's exclusive candidate sourcing system, Source Boosters, streamlines the talent search process by reducing time and effort for HR. Its easy-to-use yet powerful candidate search tool grants HR professionals immediate access to an endless array of profiles.
Key features:
Candidate sourcing
Job ads on 75+ job boards
Branded careers site
Source boosters
Social recruiting
Employee referrals
2: Track and Engage
With advanced analytics and AI-powered candidate ranking, Zoho Recruit allows HR departments to keep track of candidates at every stage of the hiring process. HR professionals can spend less time checking for prerequisites and more time connecting with qualified individuals.
What your HR team will be able to do with Zoho Recruit:
Streamlined Candidate Database: Collect candidate data from various sources, including employee/partner referrals, job boards, email attachments, and webforms.
Talent Pipeline Management: Track each candidate's progress in the hiring process with ease and monitor the status of all available positions.
Talent Pools: Categorize candidates based on location, industry, skills, and more to speed up the hiring process.
Candidate Portal: Book interviews with candidates directly from a mobile-friendly candidate portal.
Here is just one example of how a recruiting agency uses Zoho Recruit:
Key features:
Hiring pipeline
Resume management
Background screening
Hiring analytics
Custom assessments (including pre-screening, behavioral, and general assessments!)
Video interviewing
3: Automate and Hire
Zoho Recruit offers a range of recruitment automation and AI-powered hiring tools that can assist HR in every aspect of your talent acquisition process. These tools can help HR managers source from multiple job boards, keep candidates engaged, and seamlessly transition from interviewing to onboarding.
Custom Workflows
HR professionals will be able to craft tailored workflow rules, notifications, and more to ensure that applicants continue through the hiring pipeline, with their status automatically updated at each stage.
Offer Letters
Zoho Recruit's offer letter templates are designed with the convenience of built-in e-signatures. Hiring managers can quickly approve new recruits and candidates can accept offers in no time.
Key features:
Blueprint
AI Recruitment
Offer letter
KPIs
Custom reports and dashboards
Recruitment forecasting
Onboarding
Zoho Recruit has a growing list of integrations that enables HR professionals to incorporate a range of tools and solutions into their recruitment platform, including:
DocuSign
Indeed
Monster
CareerBuilder
Slack
Zapier
Mailchimp
Checkr
Zoho Recruit offers three pricing plans: Free, Standard, and Enterprise.
Here's a table that shows Zoho Recruit's pricing plans for corporate HRs:

What features come with each plan?
Free Plan:
Candidate Management
Email Management
Interview Scheduling
8/5 support
Standard Plan:
All features included in the Free Plan, plus:
| | | |
| --- | --- | --- |
| Candidate Sourcing | Branded Careers Site | Standard Reports and Dashboards |
| Resume Management | Employee Referrals | Department Hierarchy |
| Premium Job Boards | Social Recruiting | 50+ Integrations |
| Assessments | Hiring Pipeline | |
Enterprise Plan:
All features included in the Standard Plan, plus
| | | |
| --- | --- | --- |
| AI Candidate Matching | Layout Rules | Custom Reports & Dashboards |
| Candidate and Staffing Portals | Blueprint | SMS & Phonebridge |
| Advanced Customization | Territory Management | Auto Responders |
| Recruitment Automation | Advanced Analytics & KPIs | Field-level Security |
Are there any plan add-ons?
Zoho Recruit offers the following add-ons for their Standard and Enterprise Plans:

Headquarters address: Estancia IT Park, Plot no. 140, 151, GST Road, Vallancheri, Chengalpattu District, Tamil Nadu - 603202, India
Year established: 1996
Number of employees: 12,000+
Global locations: Offices across the US, Latin America, Canada, Asia-Pacific, Middle East, Africa, and Europe
Businesses served: 8,000+
Key people: Sridhar Vembu (CEO and Founder), Luke Xia (COO), Vijay Sundaram (Chief Strategy Officer), Gibu Mathew (VP & GM APAC), Praval Singh (VP Marketing)
Zoho is a renowned global technology company with its roots in a small apartment in the suburbs of Chennai, India in the 1990s. The company was founded on the idea of creating smart technology that helps businesses operate more efficiently, leading to its success today.
With a disruptive and unconventional approach, Zoho has brought over 50 products to market, earning a workforce of over 12,000 employees and a user base of 80 million worldwide. More than just a single product or platform, Zoho offers businesses an operating system designed specifically for their needs, the culmination of over ten years of engineering and design.
Does Zoho Recruit offer a free trial?
Yes! Zoho Recruit offers a free trial for HR managers that want to try out the software before committing to a plan. When you sign up, you get 15 days to try out all the Enterprise Plan features for free. After that, you'll be moved to the Free Plan, but you can still use your apps and access your data without losing anything.
What companies use Zoho Recruit?
Over 8,000 businesses across the world use Zoho Recruit to streamline their HR operations.
Here's a photo from their website highlighting some of these companies:

What makes Zoho Recruit stand out?
Zoho Recruit stands out in the talent acquisition space by offering a highly customizable and personalized experience for HR teams. This has earned it recognition as a leader in the industry, providing end-to-end recruitment features that cater to the specific needs of their customers.
Additionally, Zoho Recruit's CRM functionality has been proven to reduce candidate drop-off rates, leading to better employee retention.
Does Zoho Recruit have an app?
Yes! Zoho Recruit offers a mobile app that enables HR managers to perform a variety of tasks while away from their desk. The app allows HR to review candidate profiles, schedule calls, conduct interviews, and more. This app is available for download on both the App Store and Google Play.
What are the competitors of Zoho Recruit?
If you think Zoho Recruit isn't the best match for your company, there are a few other choices you can look into:
Overall, Zoho Recruit is one of the best applicant tracking systems in the market that offers a range of features and tools to streamline the hiring process. Its customizable automation capabilities, intuitive interface, and mobile app make it an ideal solution for businesses of all sizes looking to improve their recruitment strategies.
The system is constantly updated, making it one of the most competitive products in the recruitment software space. Whether you are a recruiter, hiring manager, or HR professional, Zoho Recruit provides everything you need to manage and track candidates effectively. If you're still not sure whether or not this is the right choice for you, we invite you to check out our HR software reviews page for more options.
Do you have experience using Zoho Recruit? Let us know your thoughts in the comments section below.