Our JobDiva review can help you decide if it is the right applicant tracking software solutions for your company's hiring needs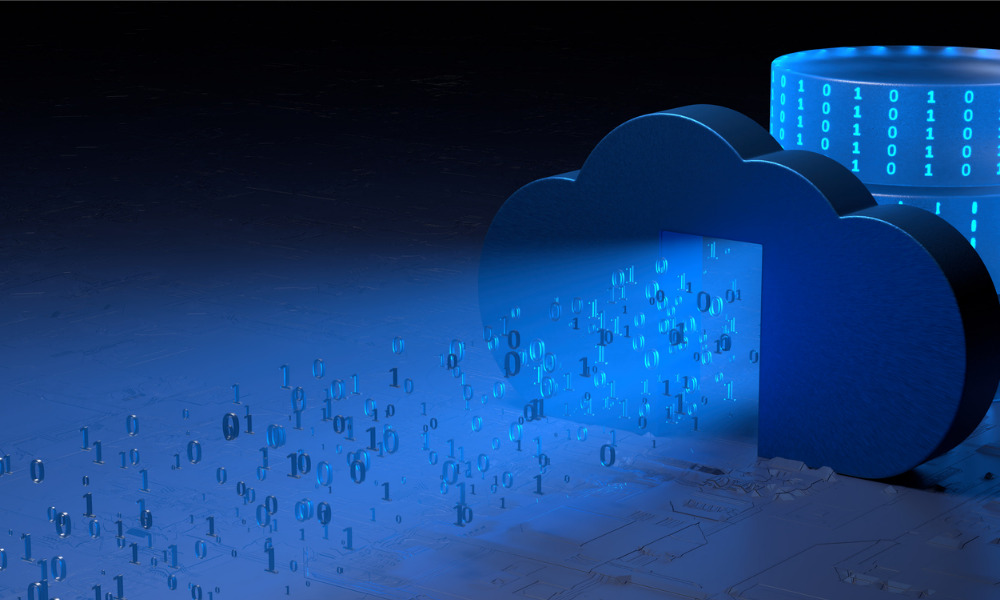 JobDiva is a complete software as a service (SaaS) solution that combines applicant tracking software (ATS), CRM, VMS synchronization, and more to provide a comprehensive recruitment and staffing software solution. JobDiva integrates with your company's job board subscriptions and vendor management systems to optimize the recruitment process, offering a one-stop-shop for managing job postings, resumes, and candidate profiles.
This JobDiva review will look at how the tool stacks up as an applicant tracking software. We will delve into its features, capabilities, and overall usefulness as an ATS. By the end of this HR software review, HR professionals and managers can confidently decide if JobDiva is the right solution for their company's hiring needs. For the purposes of this review, we will be focusing on the applicant tracking aspects of this tool, and not the CRM or VMS so much.
JobDiva is a software solution specifically built for the unique needs of staffing organizations. JobDiva's platform includes tools for applicant tracking, client management, job management, candidate job portals, as well as electronic tools for resume harvesting, timekeeping, and more.
With JobDiva, HR managers have access to software that simplifies their recruitment and staffing processes, making it easy to manage every aspect of their business.
Applicant Tracking System (ATS)
JobDiva's Applicant Tracking System (ATS) is an award-winning tool that automates sourcing and hiring candidates, freeing up recruiters' time to focus on tasks that directly affect your company's bottom line. JobDiva's advanced technology works in the background, refreshing talent pools and providing useful data in real-time, while HR teams focus on more impactful work.
Key features of JobDiva's ATS include:
Intuitive software for recruiters and managers that streamlines staffing workflows.
Industry-leading harvesting tool that sources talent from your organization's subscriptions.
Advanced search technology that tailors searches to specific job requirements.
Patented Search Technology
JobDiva's patented search technology is a game-changing tool for HR professionals. It allows recruiters to search for candidates based on their actual years of experience in a skill or job, ensuring they only see candidates who meet the job's specific requirements.
How is JobDiva's resume search engine different?
JobDiva can produce a highly accurate and relevant shortlist of candidates for any job requirement. The shortlist is tailored to the specific job opportunity and only includes candidates who meet the required skills and experience duration. With a high precision and recall ratio, JobDiva's resume search engine helps HR professionals quickly identify top candidates and streamline the recruitment process.
JobDiva Resume Harvester
JobDiva's Resume Harvester is cutting-edge technology that automates resume sourcing for recruiters. With this tool, HR professionals can:
Cover more ground in less time by automatically harvesting resumes as soon as new jobs are posted online.
Get hyper-focused results by using filters that match job requirements.
Improve their team's productivity by freeing members from aimless clicking and networking.
Candidate Marketing
JobDiva's Candidate Marketing feature allows HR teams to easily engage and market job opportunities to specific talent pools with customizable messaging. This feature includes the ability to set rules to avoid contacting candidates twice, schedule follow-ups and reminders, and track email receptivity with analytics.
Business Intelligence (BI) Tools
JobDiva's business intelligence (BI) tools offer real-time data updates and insights into your business operations, including finances, job placements, and productivity. HR managers can access BI reports that are easily exportable and shareable, promoting effective collaboration and informed decision-making among leaders and team members.
Redeployment
JobDiva offers a robust redeployment feature to help HR departments source top candidates quickly and efficiently. The AI-powered matching technology ensures that every match aligns with the current job requirements, providing high-quality candidates for future redeployment. With this feature, building up a strong candidate pool is effortless, without compromising on quality.
VMS Synchronization
JobDiva's VMS synchronization tools allow recruiters to collect and index data from major Vendor Management Systems (VMS) on the market. With JobDiva's technology, recruiters can quickly and reliably sync job requirements in real time, giving them an edge over competitors. Other key features include:
Seamless integration of timesheets, expenses, and SOWs for a comprehensive view of all client transactions.
Customizable handling of incoming records to align with your team's best practices and workflows.
Preferred partner status with all stakeholders in the service pipeline.
Headquarters address: 44 Wall Street, 16th floor, New York, NY 10005, United States
Year established: 2003
Number of employees: 100+
Global locations: Offices in New York and London
Number of users: 40,000+
Key people: Tania Obeid (CEO), Gene Liu (CTO), Charles Rouhana (Chief Research, Development and Security Officer), Siraj Haider (Chief System Architect), Daniel Liu (Chief Database Architect), Emily Clark (CPO), Gus Samra (CRO), Tony Bosco (Chief Alliance Officer), Carolyn Palermo (Chief Training and Transformation Officer), Keith Sage-El (Chief VMS Connectivity Officer)
JobDiva is a Platform as a Service (PaaS) technology company that was founded in 2003 by Diya Obeid, a tech entrepreneur who recognized the need for software that could meet the unique challenges of the industry.
JobDiva was the first Applicant Tracking System to offer resume harvesting from job boards, VMS synchronization, and a unique search function that remains unmatched by competitors. JobDiva's software ecosystem is continually evolving to meet the ever-changing demands of the staffing industry. From a staffing-centered CRM to intuitive client billing and beyond, JobDiva builds tools that optimize every aspect of recruiting.
JobDiva review: FAQs
Does JobDiva have an app?
Yes. In fact, JobDiva has 3 apps: JobDiva, MyTime, and White Label.
The JobDiva app is designed to assist staffing teams to perform essential tasks while on-the-go.
The MyTime app is a convenient timesheet app for contractors to quickly and easily enter their time and expenses.
Meanwhile, JobDiva's White Label applicant and hiring app can be customized to match your company's brand identity.
How much does JobDiva cost?
Unfortunately, JobDiva does not publicly post their pricing information. To get detailed pricing information, we recommend that a representative from your company contacts JobDiva directly to discuss your specific business needs and receive a customized quote.
JobDiva Integrations and tech considerations
JobDiva integrates seamlessly with over 100 products and services across multiple categories, such as assessment, background check, job board, reference check, and VMS. JobDiva also provides a comprehensive open API suite for development teams to extend functionality even further.
Here's a photo from their website with some of their many integrations:

What are JobDiva's biggest advantages?
Speedy recruitment: JobDiva's AI-enhanced matching technology helps identify and qualify the right candidates within seconds, beating the competition in the race to find top talent.
Easy shortlisting: The system reduces the pile of resumes received from various sources and generates a shortlist of qualified candidates, making it easier for recruiters to select the best available talent.
Higher success ratio: When competing for jobs against other staffing companies, those who use JobDiva have a much higher success ratio.
What are JobDiva's competitors?
Curious about how JobDiva compares to other applicant tracking software? These alternatives are worth exploring:
JobDiva offers unique job searching parameters that include searching for skills by years of experience, as well as a harvester tool for sourcing and parsing resumes efficiently.
User reviews have been positive, with many recruiters finding the platform user-friendly and comprehensive in its features. JobDiva's resume parsing and application tracking features have been particularly helpful, as they save time and provide valuable insights into the recruitment process.
Additionally, JobDiva's strong database and ability to oversee employee activity and productivity make it a top choice for many recruiters. Ultimately, whether JobDiva is the right software for your company depends on your specific needs and goals in the recruitment process. While the tool was designed specifically for the staffing industry, it can just as easily be applied to the HR department of any large company.
Don't let a frustrating application process turn away top talent. Check out this article for tips on how to improve your hiring experience. Looking to explore more HR software options? We have reviewed some of the best HR solutions in the market in our HR software reviews section.
Do you have experience using JobDiva? Let us know your thoughts in the comments section below.