Our Hireology review can help HR professionals determine if it is the right ATS for their business needs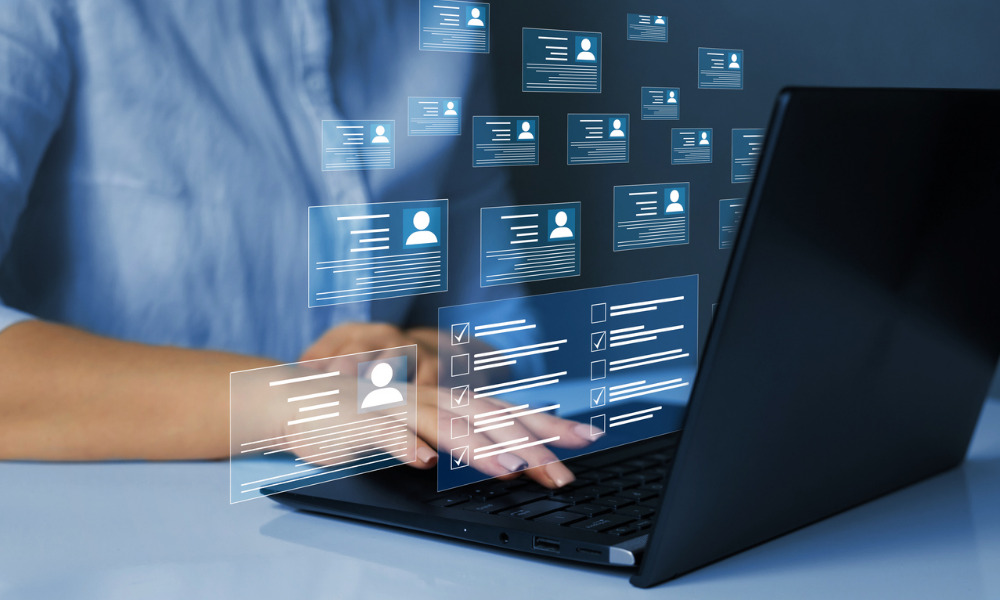 Hireology is a recruiting, hiring, and employee management platform that offers HR and business leaders tools to manage the full employee lifecycle in one platform. With expertise in several industries, from automotive to healthcare, Hireology has helped over 10,000 businesses build their best teams.
If you're considering using Hireology for applicant tracking and employee management, there are a number of things to consider before making your purchase. This review will provide HR professionals like you with all the necessary details to make an informed decision.
For the purpose of this review, we will delve deeper into how Hireology stacks up as applicant tracking software (ATS).
Hireology is a HR and recruitment platform that helps businesses attract, hire, and manage talent from one intuitive system. The platform allows HR teams to easily market open roles across multiple channels, run a more efficient and engaging hiring process, and drive productivity and ensure compliance post-hire with an all-in-one suite of employee management tools.
What solutions does Hireology offer?
Candidate sourcing
Employee referrals
Automated verifications
Applicant tracking system
Digital onboarding
Insights and analytics
Payroll and HR
How does Hireology work?
Hireology is a full-cycle recruitment platform that offers comprehensive reporting and analytics, from candidate sourcing to onboarding services, and a range of hiring tools to help users build a scalable hiring process. The platform is able to distribute job posts to multiple job boards and career sites to maximize visibility, while also allowing HR to track their recruiting efforts.
With screening questions, background checks, and applicant tracking, Hireology helps businesses source quality candidates, decrease time to hire, and reduce turnover.
Hireology offers an ATS that combines multiple hiring tools into one platform. In this section, we will explore the ATS features of Hireology:
Candidate pre-screening
Built-in verification options
Candidate communication
Interview guides and scoring
Let's get into each of them below.
1: Candidate pre-screening
Hireology can send automated pre-screen surveys to applicants, helping HR professionals eliminate unqualified candidates without the need for manual review. This saves time and effort for HR during the initial screening stage.
Here's a video that explains this further:
2: Built-in verification options
Hireology offers various verification tools, including skills tests, background checks, and drug screens. Notifications are sent directly to the user's Hireology account once the results are available.
By conducting in-platform verifications, HR teams can ensure that potential hires possess the necessary skills and capabilities to excel in their new roles. This feature also enables HR professionals to efficiently verify every candidate before extending an offer, further optimizing the hiring process.
Key features:
Automated verifications
Automated reference checks and surveys
Aptitude and skills tests
Background checks
Drug screening
3: Candidate communication
Hireology provides HR teams with powerful in-app messaging tools, enabling HR to navigate the hiring process swiftly while maintaining open lines of communication with top candidates. This feature helps streamline their hiring workflow and facilitates effective engagement with potential hires.
The ATS allows users to centralize candidate communication within the Hireology platform, so your HR department can easily send emails and texts to candidates. This streamlined communication process also ensures that personal contact details remain confidential.
Key features:
Message templates
Interview reminders
Interview scheduling
In-platform text messaging and emailing
Here's a video that highlights how customers have been using Hireology's text messaging feature:
4: Interview guides and scoring
Hireology empowers HR professionals and managers to conduct effective interviews by providing compliant and customizable interview guides.
Additionally, users can conveniently score interviews immediately after the interview process. HR can also score candidates based on predefined criteria, making for a more consistent evaluation process.
Hireology provides a range of integration solutions, both pre-built and customizable, for payroll, scheduling, DMS, and HRIS platforms.
Some of Hireology's popular integrations include:
Indeed
SkillSurvey
Compligo
AxisCare
Hireology offers three plans: Essentials, Professional, and All-In-One. We'll break down what each plan offers below.
But first, it is worth noting that all of Hireology's plans include the following features:
New customer onboarding
Unlimited jobs and users
Email and phone support
Customizable hiring steps and templated jobs
Advanced search, tagging, and team collaboration tools
Now, let's get into what features come with each Hireology plan.
Essentials Plan Features

Professional Plan Features
All Essentials plan features, plus:

All-In-One Plan Features
All Professional plan features, plus:

Headquarters address: 303 E Wacker Dr. #400 Chicago, IL 60601, United States
Year established: 2010
Number of employees: 100+
Businesses served: 10,000+
Key people: Adam Robinson (CEO), John Asermely (CTO), Terry Adams (VP of People), Elizabeth Gerber (VP of Operations), Anil Harjani (SVP of Revenue), Kevin Knapp (CFO), Julie Lombardo (VP of Customer Success), Maggie Presby (VP of Sales), Adam Robinson (Chief Hireologist), Kristin Tschantz (VP of Growth Marketing)
Hireology saw the struggles companies faced with manual and disconnected recruiting and hiring processes, so they set out to make a difference. Hireology built a platform that brings all the necessary recruitment steps together, helping businesses and HR teams attract and hire their best teams and seamlessly integrate them into their organizations.
Founded in 2010, Hireology had a clear goal: to help businesses hire better and build exceptional teams. Today, the Hireology team consists of hiring experts, technology specialists, and customer service representatives who deeply understand the challenges of the current hiring landscape. With a wealth of industry knowledge, Hireology provides the tools and support needed to navigate the hiring process and create successful teams.
Hireology review: FAQs
How much does Hireology cost?
Hireology does not publish exact pricing details publicly. However, Hireology states that they offer customized pricing for their services based on factors such as company size and hiring needs, starting at $199 per month. We recommend consulting with them directly for a customized quote based on your company's specific needs.
Does Hireology have a free trial?
Unfortunately, Hireology does not offer a free trial.
Does Hireology have an app?
Yes! Hireology has a mobile app that allows its users to evaluate applicants, manage candidates, and make hires while on-the-go. The Hireology mobile app comes with all of the plans offered.
With features such as mobile applicant review, candidate search and filtering, and the ability to make hires from a mobile device, HR teams can gain full process transparency and never miss a beat in their hiring process.
What companies use Hireology?
Hireology is widely used across various industries, including professional services, hospitality, healthcare, retail automotive, to name a few. The majority of companies that use Hireology are located in the United States and are typically small to mid-sized businesses with 50-200 employees.
Here's a screenshot from Hireology's website that shows some of these companies:

What are some potential drawbacks of Hireology?
Online users reported having difficulty transferring candidates and a complicated referral page. Additionally, some users find it challenging to review SMS messages after hiring someone.
What are the competitors of Hireology?
In case Hireology isn't the ideal HR software solution for your business, here are some other options to consider:
Many online users appreciate Hireology's platform for its simplicity, candidate-friendly approach, and ability to attract suitable candidates and secure high-quality hires.
Hireology is a strong ATS option for businesses of all sizes due to its comprehensive and centralized platform, effective candidate sourcing, streamlined hiring process, time savings and enhanced applicant review, and improved candidate engagement and onboarding.
If you're still unsure whether Hireology is the right choice for you, we invite you to look at our HR software reviews page for more options.
Do you have experience using Hireology? Let us know your thoughts in the comments section below.