Read our Workable review to determine if this is the right applicant tracking software for your company's human resources needs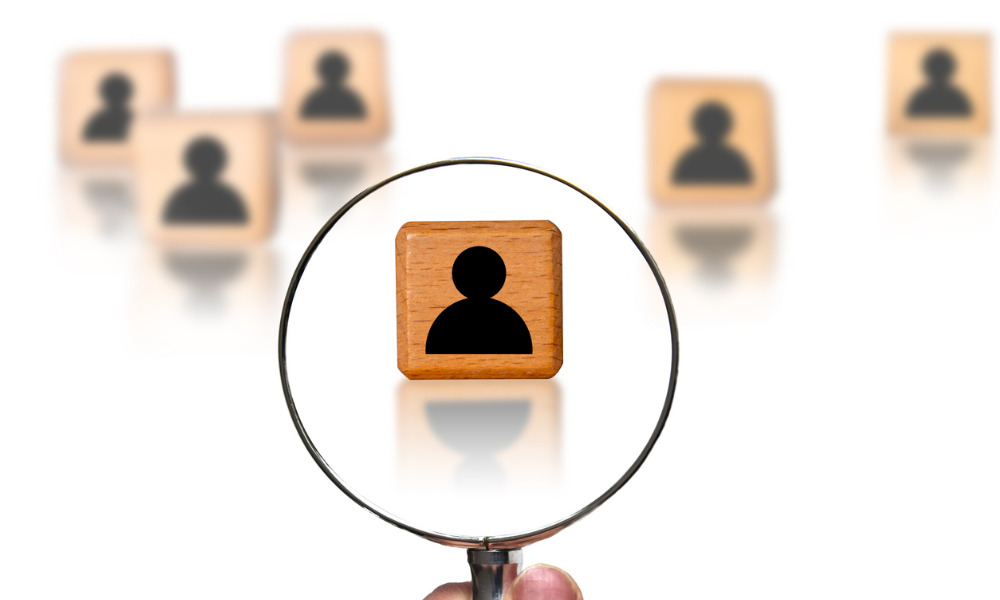 Workable is an applicant tracking software (ATS) that enables small- to large-sized businesses across the world to find, evaluate, and hire candidates faster. By providing recruiters and human resource teams with an optimized candidate sourcing technology using machine learning and SEO-optimized job descriptions, Workable creates the avenue for organizations to discover talents, generate reports, and review outputs.
In this Workable review, HRD will review Workable's different features that solve talent acquisition needs as well as its relevant and integral human resource management processes. We will also help you navigate how Workable uses its modern tech such as artificial intelligence and machine learning in order for your business to reach the right people for the roles that you need filled.
With their promise that their applicant tracking system brings big ideas, amazing talent, and the right job together, Workable lets businesses find, hire, onboard, and manage the right employee for the job they need. From sourcing and attracting candidates, evaluations, requisitions and approvals, to offer letters, onboarding, and employee management, Workable helps you every step of the way in the whole employee-employer life cycle.
Since 2012, Workable have serviced more than 27,000 companies all around the world, processed about 160 million candidates and matched as much as 1.5 million employees to their dream company. Highly integrative and collaborative towards major North American job boards and working fully on Android and iOS platforms, Workable has been an essential cloud-based talent acquisition solution that is used by most Fortune 500 companies.
Along with its fully mobile recruitment app, Workable delivers an easy-to-use and highly effective recruitment solution with its unique applicant tracking system and its human resource-centric automation and artificial intelligence technology.
Here's a rundown at some of its most notable features.
Sourcing & Attracting candidates
Workable's features for sourcing and attacting talent include:
Job boards posting capability, which enables your business to post up to 200+ job sites at once).
Automatic translation across six languages.
Mobile-friendly careers page that can be searched, filtered, and auto-filled.
People Search technology allowing you to filter candidate profiles, add these candidates to your shortlist pipeline, as well as add your job ads to more than 1000+ top passive candidates' social media feeds.
In addition, Workable is connected to LinkedIn's Recruiter and other similar job websites – enabling your hiring managers to access information without having to switch platforms.
Evaluating & Collaborating
Workable's features allows hiring managers to evaluate and screen potential candidates with their anonymized screening that:
hides identifying details from candidate CVs, using interview kits, scorecards, and guided tools that ensure fair and objective evaluations;
use screening tools such as video using Workable's Video Interviews and/or Zoom video call integration;
as well as provide hiring teams to assessments with cognitive and personality-based pre-employment tests backed by scientific data, and cross-integration with third-party tools such as Google Calendar and Microsoft Outlook for scheduling.
Automation
Workable uses automation and machine learning for the recruitment process to:
Speed up hiring time by using custom email templates and sending out emails and messages.
Generate advanced reports and update your hiring analytics with Developer API tools that you can use to customize your hiring experience as well as link up with other third-party Business Intelligence tools and software.
Fast-track approvals, navigate local, national, and international legislation for compliance, and gather appropriate surveys and feedback for sentiment analysis of the whole hiring process.
Onboarding & Management
With Workable's Onboarding, HR professionals have an onboarding portal for new hires that enables hiring managers to customize and welcome potential talent. Onboarding allows human resource managers to:
send out welcome messages and communicate with new hires;
create templates to guide new hires with regards to their deliverables and the tasks they need to accomplish during the hiring process;
collect accurate and up-to-date information with a secure document and e-signed files;
allow employees to self-edit their employee profiles;
create a directory and organizational structure chart that connects each employee to their appropriate team.
Service & Support
With Workable, call and chat inquiries take less than 25 seconds with their award-winning support team of specialists that can help you answer the questions you may have with the platform as well as guide you to improve your business' recruiting performance.
Workable is also ISO-certified, meeting the highest worldwide security and data protection standards – ensuring that your business' confidential data (as well as your potential employees' data) is protected.
Is Workable easy to use?
Though the mobile and desktop application is well-designed and has easy and understandable features, some features can be missing that can fast-track the application process. Although users can easily sift through hundreds of resumes and profiles, search functionality is limited and other related human resources tasks such as benefits administration, compliance administration, training scheduling, and background check recording has limited capabilities compared to some applicant tracking software.
Also, the diverse use of API and AI in its highly customizable platform, as well as the cross-integration between third-party applications, can be quite difficult for users to understand and navigate without some training.
Does Workable use AI?
Yes. Although many of the powerful AI features that Workable offers are only available for the upper tier subscribers, Workable uses AI in various processes within the recruitment and onboarding process. These include:
the use of automation in posting of job vacancies to more than 200 free and premium job boards;
autofill and template completion in emails and job description postings using search engine optimized keywords;
passive and active candidate sourcing to crawl public online profiles;
translations using machine learning and managing compliance and approvals using timed functionality are done with the use of Workable's AI Recruiter.
For example, Workable used its AI automation processes to reveal when and what time of the day recruiting and human resource managers should post and/or advertise their job openings on various job boards.
Who uses Workable?
Trusted by over 27,000 medium- to large-sized companies, Workable offers its applicant tracking software to its multi-industry businesses and their more than 1.5 million employees — allowing these businesses to hire the best talent for the jobs that they need. Workable serves various businesses on differing industries, such as, but is not limited to:
Technology
Marketing and advertising
Machine learning and artificial intelligence
Education
Financial services
Health, wellness, and fitness
Food and beverages
Retail
Hospital and healthcare
Construction
Which companies use Workable?
Some of the well-known businesses and organizations who uses Workable include:
| Company Name | Industry |
| --- | --- |
| Eurobank | Financial services |
| Joey Restaurant Group | Food and beverages |
| Valiant Finance | Financial services |
| Moodle | Education |
| Imagr | Technology |
| Dentons | Professional services |
| TP-Link | Technology, networking and telecommunications |
| Hubert Burda Media | Technology |
| Amphenol Corporation | Technology, manufacturing |
| ABM UK | Healthcare |
| Agility | Logistics |
| Angkas | Transportation |
| Gorillas | Retail |
| ProArch Digital | Outsourcing |
| Square Enix | Gaming, entertainment |
Headquarters address: 33 Arch Street, Suite 3110, Boston, Massachusetts, USA
Year established: 2012
Size (number of employees): 300+ employees as of 2022
Office locations: Athens, Greece and London, United Kingdom
Key people: Nikos Moraitakis (CEO-Founder), Spyros Magiatis (CTO-Founder), Craig DiForte (CFO), Thanos Markousis (COO), Rob Long (CHRO), Panos Korros (SVP Engineering), Jess Meschino (SVP Customer Services), Michalis Rikakis (SVP Product), Andrew Dyer (VP Customer Support & Success), Kostas Rapantzikos (VP Data Science)
Founded by Nikos Moraitakis and Spyros Magiatis in Athens, Greece in 2012, Workable was a cloud-based recruitment platform that redefined the hiring experience for small- to medium-sized businesses as well as high-growth tech companies. Despite the ongoing recession in Greece, Workable was funded by Greylock IL (an affiliate of Silicon Valley-based Greylock Partners) to back emerging technology start up firms in Europe.
Shifting their headquarters to London, England and then to Boston, Massachusetts in 2014, Workable emerged as one of the most popular applicant tracking software in the HR tech industry – working with some of the top businesses within the Forbes 500
Who are the competitors of Workable?
Although Workable is a well-known and popular applicant tracking software (ATS), there are other competitors in the business support industry that could be a better fit to your recruiting and hiring needs, such as:
With the advent of artificial intelligence and machine learning to augment automation, Workable has become one of the leading applicant tracking software (ATS) companies to adapt toward the ever-changing HR technological landscape. Due to the shift from physical workplaces to the digital landscape of hybrid and/or remote work set-ups, Workable has become a popular ATS platforms that is considered essential for small- to medium-sized businesses.
Beyond using highly adaptable and customizable automation and machine learning features, Workable has several features that enables you to find the right person for the right job using its inclusive job description templates, its anonymized screening algorithms, its standardized assessments and tests, as well as candidate demographic reports that can help in improving your organization's diversity, equity, and inclusion.
With a focus on artificial intelligence and cross-integration with various third-party recruiting and HR tools, Workable (along with its Developer API tools) gives your business the ability to customize your recruitment and hiring process at a scale that other ATS platforms fail to do. If you are looking for an ATS that can be intuitive, accessible, and easy-to-navigate with a user-interface that can be used by non-trained professionals, Workable may be the right ATS for you.
If you still don't feel like this is the work the perfect tool for your company, see our HR software reviews page for more options.
Do you have any experience using the Workable platform? Share your feedback in the comments box below.
Related stories