Our HiBob review covers its features and advantages as an employee engagement software solution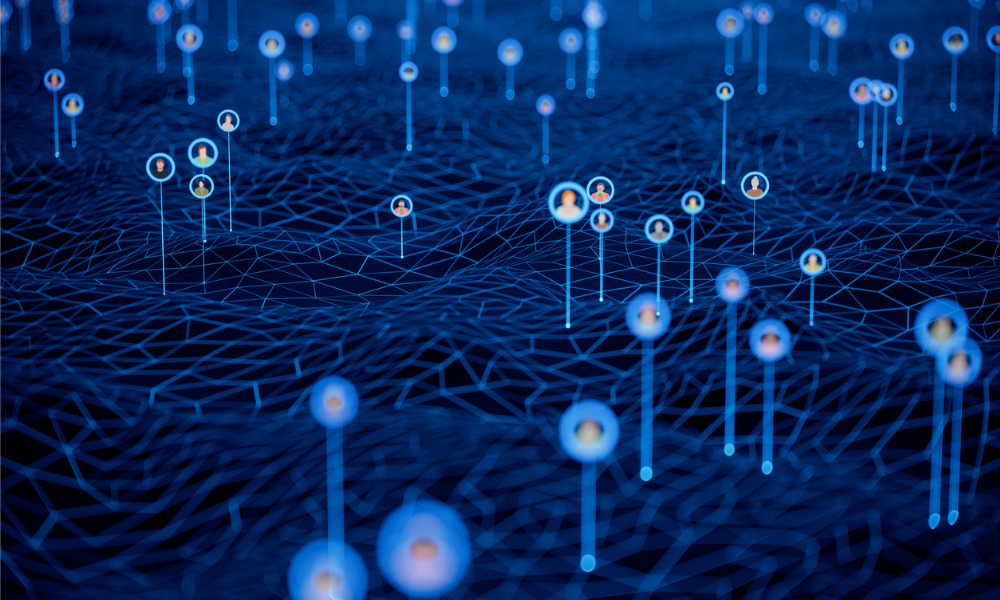 HiBob is an HR management platform designed to meet the needs of HR professionals, managers, and employees alike. HiBob provides an intuitive and easy-to-use interface that allows HR professionals to gain greater visibility of their organization. Managers can access insights and resources to lead more effectively, while employees have the tools and information they need to connect, develop, and grow within the company. This HiBob review will look at all of these aspects of the tool and give you an idea of how it works to see if it will fit the needs of your company.
HiBob's platform also promotes employee engagement and a sense of belonging. Its employee engagement features help foster a strong company culture of communication, inclusion, and belonging. When all of your employees are using HiBob, vast amounts of rich data are generated, providing stronger insights into your business for better, informed decisions from stakeholders.
In this section, we will explore what HiBob's standout features as employee engagement software, including:
Culture Suite
Core HR
Your Voice
Managing A Global Workforce
People Analytics
1: Culture Suite
HiBob helps companies build a warm and welcoming culture, even when they have global, hybrid, or remote teams. HiBob provides a centralized platform for engagement and collaboration and focuses on maintaining an inclusive culture that empowers employees to be their authentic selves and aims to increase employee satisfaction and retention.
Advantages of HiBob's Culture Suite include:
Personalized Onboarding: HiBob's culture suite offers a personalized onboarding process and employee profiles where employees can share information about themselves, including preferred pronouns and hobbies, and discover common ground with peers through HiBob's Clubs.
Community: HiBob encourages employees to share and react to company news and celebrates achievements and milestones. Employees can also customize Bob's social media-like homepage with their company's colors and create quick polls to gather feedback.
Engagement: HiBob provides tools to help employees understand the company structure and foster relationships, such as HiBob's Org Chart and People Directory, and Clubs based on employees' interests.
Effective Feedback: HiBob establishes an open-door policy and runs employee feedback surveys, including anonymous surveys and a safe, anonymous platform for employees to report their concerns.
2: Core HR
Core HR serves as the foundation of HiBob's platform and offers tools to manage HR and the people within the company. Its user-friendly, social media-style homepage helps engage employees, while automated workflows streamline daily HR tasks.
The solution also offers HR analytics to gain insights into employee performance and track trends. HiBob's advanced analytics allow HR teams to track important key performance indicators (KPIs) and their impact on business goals, making it a key driver of business success.
With its numerous features, HiBob's Core HR module aims to simplify HR's job and save them time.
Key features:
Company homepage
People directory and org chart
Automated workflows
eSign
Docs management
People analytics
Can I buy HiBob without Core HR?
No. Core HR is an essential component of the platform and cannot be purchased separately. All customers must have Core HR to use the platform.
3: Your Voice
As your organization grows and implements whistleblower protection regulations, it's essential to foster an inclusive culture built on trust. That's where Your Voice comes in.
Here's what companies can do with HiBob's Your Voice:
Create a safe space: Ensure compliance with whistleblower protection regulations with an anonymous reporting and management toolkit integrated into HiBob's platform.
Protect employees: Preserve anonymity and confidentiality using advanced encryption technology.
Safeguard security: Provide a secure and inviting environment where employees can speak up and report misconduct without fear of retaliation.
Additionally, HiBob enables organizations to foster an inclusive culture by encouraging engagement and gathering authentic feedback on sensitive issues such as DE&I, harassment, and mental health and wellbeing challenges.
4: Managing A Global Workforce
HiBob's global HR management capabilities empower organizations to manage a geographically dispersed workforce with ease, while also enabling them to customize employee experiences based on local requirements.
With HiBob, companies:
Gain a global view of their workforce: Bob offers an intuitive org chart, reports, KPIs, and more to help organizations gain a global view of their workforce from a single platform.
Manage all HR localization from one place: Customize HR business flows to meet local regulations, create global HR policy consistency, and connect with local service providers including payroll, ATS, and LMS.
5: People Analytics
HiBob's Core HR function includes People Analytics, a tool that provides all the necessary data to understand an organization's people and trends.
HiBob offers standard and custom reports, along with KPI dashboards to track metrics like headcount, growth rate, employee turnover, and absenteeism - all in real-time.
Key features:
Reporting
KPIs
HR metrics and insights
Attrition indicators
Headquarters address: 275 7th Ave, New York, NY 10001, USA
Year established: 2015
Number of employees: 700+
Global locations: Offices in New York, London, Amsterdam, Sydney, Tel Aviv, Berlin, and Lisbon
Businesses served: 3,000+
Key people: Ronni Zehavi (CEO and Co-founder), Israel David (CTO and Co-founder), Nirit Peled-Muntz (CPO), David Sussely (CFO), Ze'ev Rozov (COO), Paul Zeiter (CRO), Adi Janowitz (CCO), Sarah Reynoldz (CMO)
HiBob is a tech company that aims to revolutionize how businesses operate in the modern world of work. Founded in 2015 by Ronni Zehavi, Israel David, Andy Bellass, and Amit Knaani, HiBob sought to modernize the role of HR and employee experience. In 2018, the company opened its U.S. headquarters in New York City, followed by a $26.5M Series A round of funding in 2019.
In 2021, HiBob acquired Cassiopia and integrated Your Voice, an anonymous reporting tool, into their platform. The company also raised $150M in its Series C funding, with a valuation of $1.65B. In 2022, HiBob partnered with Mercer to provide compensation benchmarking data, and TIME magazine named the platform one of the best inventions of the year.
HiBob is a rapidly growing company that is transforming the way organizations approach HR and employee experience. With its innovative HR platform, Bob, HiBob is leading the way to the future of work.
HiBob review: FAQs
What software integrates with HiBob?
HiBob has various tech partnerships that allow for easy integration into a company's workflow. Their integrations include applicant tracking systems (ATS), team collaboration tools, API developer tools, e-learning platforms, and more.
Some of HiBob's popular integrations include:
How much does HiBob cost?
HiBob's pricing plans are determined based on the number of employees in a company and the features that they want to use. It is worth noting that all of HiBob's pricing plans include Core HR and Digital Admin features. We recommend reaching out to HiBob directly to get an accurate, custom pricing plan for your company.
Is HiBob secure?
HiBob is committed to protecting users' personal data and has put in place stringent security measures to ensure its safety. Here are some of the key features of HiBob's security measures:
HiBob is ISO 27001:2013, ISO 27018:2019, SOC1 Type 2, and SOC2 Type 2 certified, which assures users of its commitment to maintaining high-security standards.
Personal information is shared with third parties only in accordance with the company's privacy policy.
HiBob stores its data on Amazon Web Services, which is one of the world's leading cloud-based service providers and is ISO 27001 certified.
The data is stored in Ireland and Germany, enabling HiBob to comply with European regulations.
To ensure the safety of sensitive data, HiBob uses individual per-customer AES 256 based encryption keys to encrypt such data.
HiBob review: What companies use HiBob?
HiBob is a popular choice among over 3000 multinational companies, including Happy Socks, Monzo, Cazoo, Fiverr, and more.
Check out ezyCollect's video case study:
HiBob review: What are the competitors of HiBob?
Don't think HiBob is the right fit? Here are other employee engagement software worth exploring:
Culture Amp
Leapsome
Officevibe
Workvivo
To sum up, HiBob is a great solution for companies looking for a comprehensive HR platform that prioritizes employee engagement, performance, and culture. ts emphasis on culture tools and user-friendly interface sets it apart from other HR solutions.
Although HiBob doesn't include an ATS or LMS, the platform has integrations with many of the leading vendors in those spaces.
As a global company with offices in the US, UK, and Tel Aviv, Bob is an ideal choice for multinational organizations looking to improve their HR processes, gain valuable insights into their employee population, all while keeping their employees connected and engaged wherever they are in the world.
If you're still uncertain about HiBob, check out our HR software reviews section for more HR software options to consider.
Do you have experience using HiBob? Tell us your own HiBob review in the comments section.