This Gusto Payroll review will look at its features, integrations, pricing, and potential drawbacks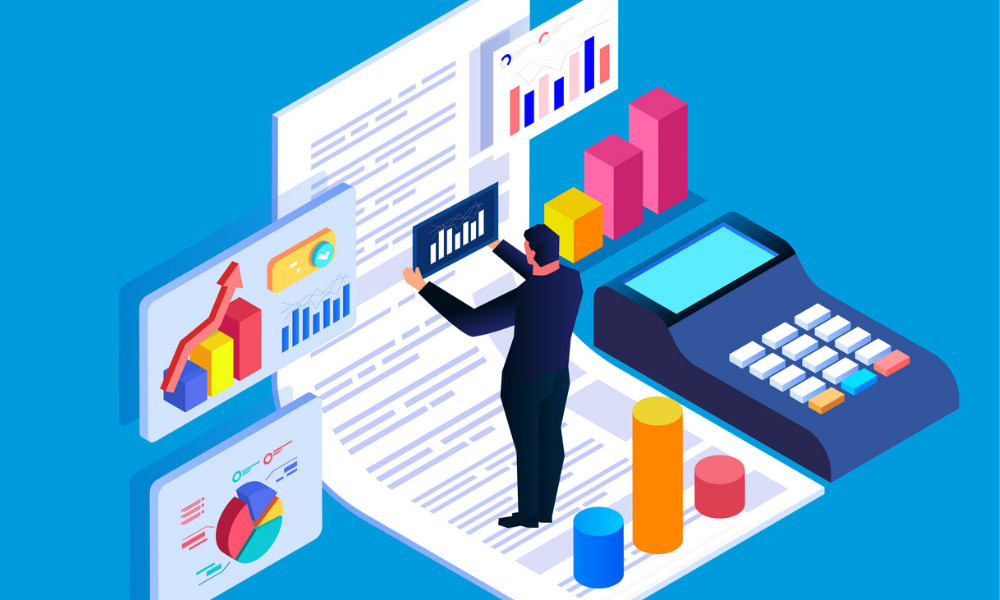 As a modern, online people platform, Gusto is dedicated to helping small businesses manage their teams. Along with full-service payroll, Gusto offers health insurance, 401(k) plans, expert HR guidance, and team management tools.
Gusto offers HR software for full-service payroll, employee benefits, time and attendance, hiring and onboarding, talent management, and insights and reporting. In this Gusto Payroll review, we will explore how Gusto stacks up as payroll software, its features, integrations, pricing, and potential drawbacks.
Gusto Payroll is an efficient and user-friendly solution for managing payroll. With just a few clicks, businesses can complete their payroll tasks, including automatic tax filing and identification of tax credits to help save money.
Gusto's plans offer unlimited payroll runs with no additional charge for off-cycle payrolls, making it an ideal payroll solution for businesses.
In addition to payroll management, Gusto Payroll provides a comprehensive suite of features that include state tax registration in all 50 states, international contractor payments in 120 countries, automatic tax calculations, time tracking that's synced with payroll, and direct deposit capabilities.
Automated payroll (including taxes and filings!)
In addition to tax calculations, Gusto's payroll software includes automatic tax filing with the right government agencies. Gusto handles all local, state, and federal payroll tax filings for your company. These include forms such as:
Form W-2
Form 8974
Form 941
Form 940
Form 1099
This is a feature that competitors may charge an additional fee for, but with Gusto, it comes at no extra cost.
Gusto even automates child-support garnishments and allows for automatic payroll runs each pay period with its AutoPilot® feature.
To ensure compliance with the FLSA Tip Credit minimum wage requirement, Gusto can also automatically adjust wages accordingly.
Compliance
Gusto stores and organizes employee I-9s and W-2s, and contractor 1099s online, eliminating missed forms or signatures. The platform also provides state tax registration for all 50 states and offers auto-calculations to prevent mistakes due to changing tax laws.
Workers' compensation
With Gusto's workers' compensation feature, employers can protect their business and employees by setting up and signing their workers' comp policy online. This feature helps to cover medical expenses and wage replacement if an employee is injured on the job while protecting the employer from legal liability.
Employers can pay for workers' comp insurance through NEXT Insurance and can choose to pay as they go, rather than in a lump sum, making it a budget-friendly option for companies.
Contractor payments
Gusto's platform allows businesses to pay their contractors in over 120 countries. The platform also offers automatic filing and emailing of 1099s at the end of the year. This feature allows businesses to expand their workforce globally and streamline the payment process for contractors.
Flexible payroll
Gusto offers flexible payroll features that include unlimited payroll and next-day direct deposits. Employers can also manage payrolls for employees in multiple states and choose from different pay schedules.
Gusto's flexible payroll features include:
Paperless paychecks with the Gusto debit card
Unlimited bonus and off-cycle payroll
Payroll cancellations
Garnishments
Reimbursements
Next-day direct deposits
Gusto Wallet
Gusto Wallet is a free app designed for employees whose employers use Gusto. The app provides an easy way to track, save, and access their money, including their paycheck, spending account, and savings tools. With Gusto Wallet, employees can manage their finances from their mobile device – and more!
Gusto Wallet allows employees to track:
Savings
Budgets
Paychecks and W2s
Transaction history
Gusto offers seamless integration with various accounting, time-tracking, and expense software, including:
QuickBooks
Xero
FreshBooks
15Five
Asana
Cloudflare
Docusign
Workforce
There are currently over 180 different app integrations, and this number is sure to explore as the team is keen on seamless integration with the tools that really help get work done.
Gusto offers three pricing plans: Simple, Plus, and Premium.
The Simple plan starts at $46 per month, which includes a base fee of $40 per month and an additional $6 per user per month.
The Plus plan starts at $92 per month, which includes a base fee of $80 per month and an additional $12 per user per month.
Exclusive pricing is available for the Premium plan.
Does Gusto have a free trial?
Yes. Gusto's Simple and Plus plans offer 1-month free trial.
Gusto places great importance on data security and privacy, ensuring customers are in control of their data and that it is always protected.
Here are some of the ways Gusto ensures your data is safe:
Data encryption: All data transferred between your browser and Gusto's servers is encrypted in transit, and data is encrypted at rest using AES-256 key encryption.
Data center security: Gusto uses Amazon Web Services (AWS) to host its production servers, databases, and supporting services, and access to Gusto's systems is limited based on employee roles and responsibilities.
Vulnerability management: Gusto conducts regular penetration testing and uses third-party security tools to scan for security risks and vulnerabilities.
Information security: Gusto follows HIPAA guidelines to safeguard customers' protected health information (PHI) and maintains business associate agreements (BAAs) with employers and third parties. Additionally, Gusto maintains a SOC 2 Type II Report that is updated annually and available to customers after an NDA has been completed.
What about Gusto Wallet?
Gusto takes the security of your activity and balances in your cash accounts very seriously, ensuring that they are kept completely private. Moreover, Cash Accounts in Gusto Wallet are eligible for up to $250,000 of FDIC insurance.
Headquarters address: 525 20th Street, San Francisco, CA, United States
Year established: 2012
Number of employees: 2,000+
Locations: Offices in San Francisco, Denver, and New York
Businesses served: 300,000+
Key people: Josh Reeves (CEO and Co-Founder), Tomer London (Co-Founder and Chief Product Officer), Edward Kim (Co-Founder and Head of Engineering, Product, Design, and Data), Andy Toung (Chief Strategy Officer), Bo Kim (Chief Information Officier, Head of IT), Danielle Brown (Chief People Officer), Jason Ing (Chief Marketing Officer), Dina Segal (Interim Chief Legal Officer), Tolithia Kornweibel (Chief Revenue Officer)
In 2012, Gusto was launched by Josh Reeves, Tomer London, and Eddie Kim to address the lack of simple payroll and benefits tools for SMBs. Gusto's vision was to build a people-centered software platform for SMBs that would help employers and employees with complex actions like payroll, benefits, software setup, and more. The company initially focused on building payroll, which was the most acute pain point, and it served as the foundation for Gusto's comprehensive "people platform."
Gusto aims to help employers build great places to work and run successful teams while empowering employees to take control of their financial health and career. Since its inception, over 300,000 businesses throughout the United States rely on Gusto for their payroll and benefits administration needs.
Gusto Payroll review: What companies use Gusto?
Gusto is used by a range of companies primarily in the United States and in the accounting industry. The platform is most popular among businesses with 10-50 employees.
Gusto's website features case studies that showcase the platform's success stories. Check out some of them below:
Astute Communications (Less than 10 employees)
hiline (30+ employees)
Goldbelly (125+ employees)
Gusto Payroll is not without its limitations. Here are some drawbacks to consider:
No international payroll: Gusto can only process payroll for employees in the United States.
No mobile app for payroll: While Gusto has a mobile-friendly website, there is no dedicated app for HR professionals who want to run payrolls on the go.
Monthly pricing: Some companies may find Gusto's monthly cost to be a turnoff, especially if there are cheaper software options or they are used to operating without payroll software.
Gusto Payroll review: What are the competitors of Gusto?
Wondering how Gusto Payroll measures up to other payroll software choices? These alternatives may be worth considering:
All of these tools are useful in their own way What you choose will come down to what exactly your company feels it needs as well as what your existing software is and how it will integrate with Gusto.
Gusto is a full-service payroll and benefits software platform designed to meet the needs of startups and small businesses based in the United States. It offers a powerful and user-friendly payroll software that integrates with top business software services and a free add-on, the Gusto Wallet app, to help employees manage their finances.
We recommend Gusto for businesses that want to automate as much payroll operations as possible, especially those working with a mix of employees and contractors.
However, if you're looking for a more customized solution with one-on-one guidance, an enterprise solution might be a better fit. Gusto is not designed for businesses seeking a high level of personalized service.
If you're still undecided about Gusto Payroll, our HR software reviews can give you more options to explore.
Do you have experience using Gusto Payroll? Share your own Gusto Payroll review in the comments section.