Supervisor also fined for accident that caused serious injuries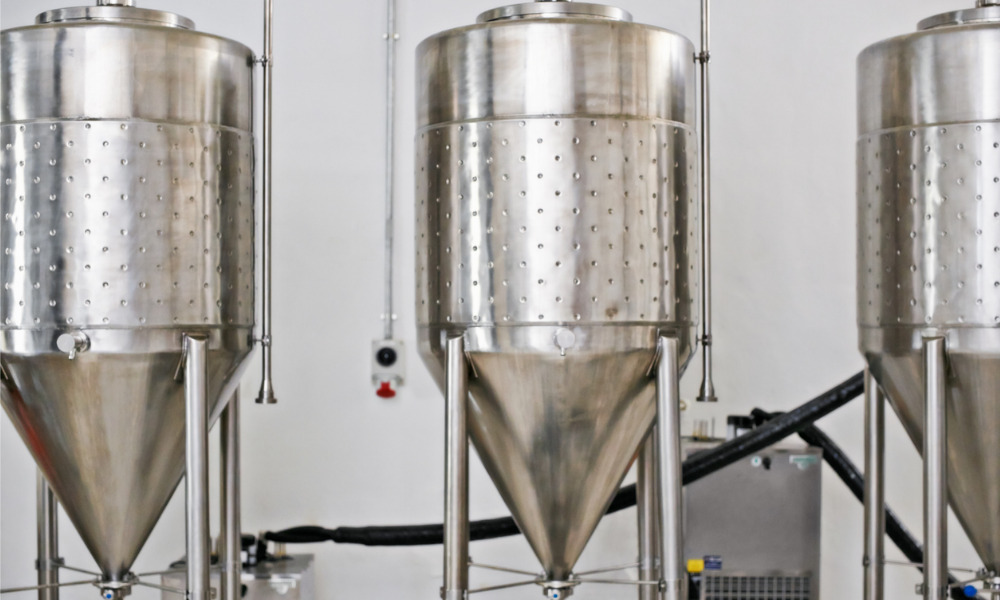 A winery has been fined $50,000 and a supervisor has been fined $2,000 after a 1,500-pound vat fell on a worker, causing serious injuries.
Blocknote Canada Inc. was operating as Redtail Vineyards in Consecon, Ontario when the incident took place in September 2021.
Two workers and their supervisor, Lee Baker, were assembling the 1,200-galon stainless steel fermentation vat at a new wine processing facility that was under construction. They did a walkthrough of the task and recognized four legs needed to be attached to the bottom of the vat before putting it into place.
The vat was strapped to the load backrest of a forklift truck, and Baker drove it to the spot where the legs would be attached. Baker got out of the driver's seat, leaving the vat strapped in while resting on the forks of the truck, about three feet off the ground.
The Ministry of Labour says they workers managed to get one leg on the vat and then it needed to be repositioned to get a second leg attached.
"To accommodate this, the strap was removed under the supervisor's guidance. As one of the workers installed the second leg, the vat shifted off balance. The worker attempted to brace the vat, but it tipped off the forks, seriously injuring the worker."
The ministry investigated and discovered Baker had left the forklift truck unoccupied while the load was suspended off the ground, "and that removing the strap, after the first leg was installed, was an unsafe manner of storing and moving the vat. No blocking or other bracing was put in place to ensure the vat did not shift or fall once the strap was removed."
The ministry says the injured worker was not provided with any information, instruction, or supervision on the safe assembly of the vat. The worker also wasn't fluent in English, and there was no evidence he understood what was explained during the walkthrough before the task began.
Redtail Vineyards pleaded guilty to failing as an employer to ensure the proper measures and procedures were carried out. Lee Baker pleaded guilty to failing as a supervisor to ensure a worker performed their duties in accordance with the rules and regulations.
The ministry notes that following the incident Redtail Vineyards provided significant assistance to the injured worker, "including arranging for immigration and work permits, healthcare coverage, schooling, housing and other necessities."
The company also kept the employee on the payroll, topping up the worker's loss of earning benefits to guarantee he received full salary before leaving Canada in November 2022.