Why dozens of safety inspectors were accused of time theft and fired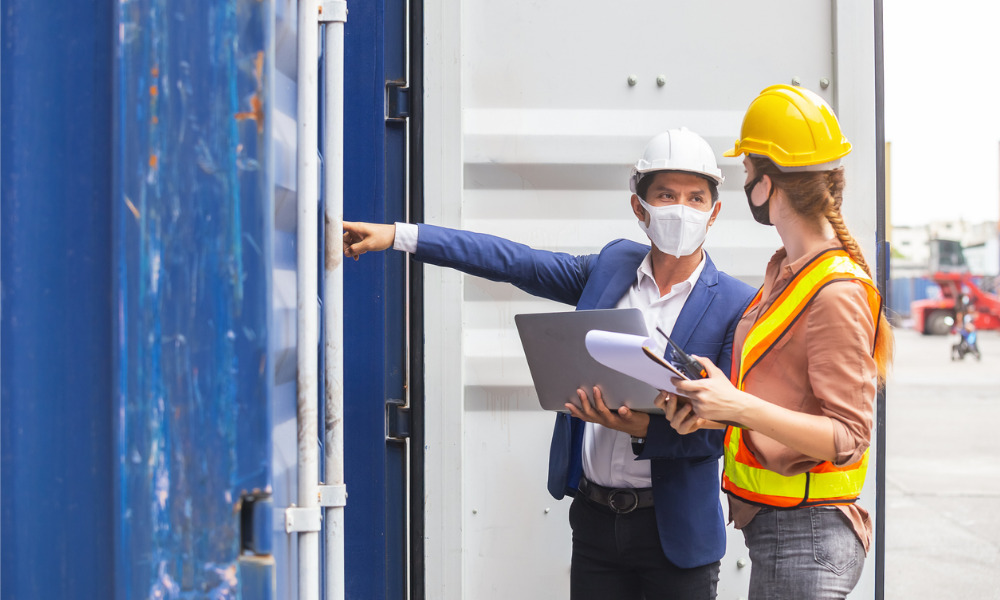 The inspectorate within Ontario's Ministry of Labour, Immigration, Training and Skills Development (MLITSD) is being described as understaffed, underfunded, and inexperienced by several former and current safety inspectors and by the union representing those workers. If it is as bad as they say it is, it begs the question, why were dozens of inspectors suspended with pay and accused of time theft in May 2022?
Over the past few weeks Canadian Occupational Safety has heard from five former and current inspectors, who all wish to remain anonymous, fearing reprisal and career backlash for speaking out. First, we learned about 22 inspectors who were fired on Friday March 24th.
Then a former construction safety inspector, we're calling Ted, reached out revealing he was among as many as 50 inspectors who spent years working overtime as tax spies for the Ministry of Finance (MOF), only to then be accused of time theft in May 2022, when they were placed on administrative leave and suspended with pay.
Frank still works for the MLITSD and says ever since then, "the rest of the inspectors have been carrying that load." Frank is one of those inspectors picking up the slack and says "some offices are down to a bare skeleton crew (mostly construction)."
The Ontario Public Service Employees Union represents about 400 government health and safety inspectors and says, "the inspection regime is deeply flawed and underfunded in Ontario."
How we got here
The union says the global COVID-19 pandemic "threw a wrench into the inspection regime." A few months before the world was changed by the virus, the Progressive Conservative government in Ontario led by Doug Ford made a fundamental change to a couple of the ministries.
The Ministry of Training, Colleges and Universities was created in 1999. Between 2016 and 2018 it was called the Ministry of Advanced Education and Skills Development. Then in October 2019, training and skills development was moved to the Ministry of Labour. It meant MLITSD safety inspectors became responsible for ensuring plumbers, electricians, and even hairdressers acquired their appropriate training credentials.
"So now instead of performing the safety inspections that ensures that Ontario is one of the safest places to live, they are now checking complaints about hairdressing tickets," says Ted.
The pandemic began in March 2020, and in the fall of that year the Ford government hired nearly 100 health and safety inspectors to enforce pandemic-related workplace restrictions. At the time the cost was estimated to be around $11.6 million.
Ted remembers when they were hired, and says they were all trained online as one large group. "The level of competency of some of these inspectors may not be at the level of their predecessors."
Pandemic restrictions were gradually lifted, and by the spring of 2022 they were gone.
Why now
Ted thinks he, and dozens of his colleagues, were accused of time theft because the government felt like it no longer needed so many inspectors. Ted's opinion is, "now that all of the COVID emergency procedures are no longer to be enforced by the ministry, they were looking to tighten their belt on the salary front."
John (not his real name) is a retired safety inspector. Some of his old friends and colleagues are among the group accused of time theft. His opinion is similar to Ted's. "It could be because they were getting audited, or another ministry started to probe (MOF)."
During a mass inquisition at 400 University Avenue in December, Ted was told by the government investigator tasked with looking into the accusations of time theft that the Treasury Board would ultimately make the final decision regarding the fate of the suspended safety inspectors.
Many of them, like Ted, resigned before they could be fired, unlike the 22 dispatched in late March.
Canadian Occupational Safety reached out to the Treasury Board and the MOF to try and find out why these safety inspectors faced a blanket accusation of time theft in May 2022, and why some of them were later fired.
We received one response from the MLITSD, stating none of the ministries would be providing a comment.
"The Government of Ontario is unable to comment on issues relating to human resources."
In the absence of explanation, there is only speculation.
What comes next
OPSEU says a grievance process is underway. It has "serious concerns" about the terminations and says the employer has not provided evidence against its members. "This does not bode well for a fair process," says OPSEU.
In correspondence with Canadian Occupational Safety, the MLITSD has suggested it has big announcements coming this year regarding its workforce.
But John thinks it "shot themselves right in the foot for 5-10 years." He says it takes a minimum of five years for an inspector to become great at their job. "They just fired 22 guys with decades of combined experience…we're talking 20 to 30-year veteran inspectors gone for 4-5 hours of OT discrepancy."
John also raises concerns about the workplace safety investigations conducted by these inspectors.
"There are fatalities that were investigated by these inspectors who were fired that will now hang in the ether or be dropped knowing that defence attorneys will destroy the case credibility based on the inspectors. What justice did that do for the families of the deceased? What did it do for the industry?"
And what does it mean for the remaining inspectors and their ability to proactively keep Ontario workplaces safe?