A man is seen in a viral video physically assaulting an employee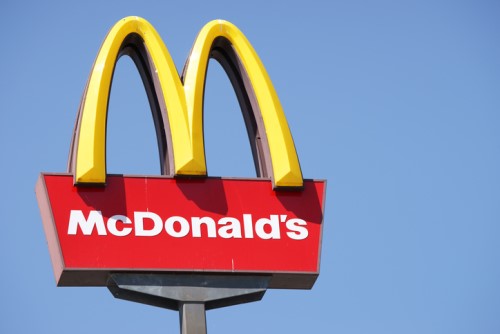 A McDonald's customer has been arrested after he was shown on video allegedly attacking a fast-food employee for failing to offer him a plastic straw.
The suspect, identified as Daniel Willis Taylor, 40, was apprehended by St. Petersburg police in Florida after footage of him allegedly berating and assaulting McDonald's employee Yasmine James surfaced on social media.
In the now viral video, a man can be seen grabbing the employee by the shirt and pulling her from behind the counter while the employee began hitting back. Other workers jumped in to break up the fight, but the suspect continued shouting he wanted the employee fired.
When the manager ordered the customer to leave, the customer reportedly assaulted another employee on the way out. "The defendant kicked the victim in the stomach while she was standing near the exit door," the police said in a statement.
The first victim, James, is now looking to speak out against violence against women and violence in the workplace.
"I didn't know if he had a gun, a knife or what was he going to do to me. I felt very alone because no one helped me or anything," James told the HLN news channel. "I was very overwhelmed and stressed because a man just grabbed me and tried to attack me."
A representative from McDonald's said the company is working closely with investigators.
"Our highest priority is always the safety and well-being of our employees and customers at our restaurants," the company said in a statement.
The incident in Florida, however, is only the latest in a series of altercations – ranging from physical and verbal assault to armed robberies – at fast-food restaurants.
In November, another McDonald's customer was caught on surveillance camera physically assaulting a store manager in California. The suspect was seen entering a restricted area of the store before allegedly punching and choking the victim.