The academic institute pleaded guilty last month after an employee was seriously injured in a fall.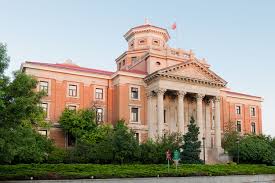 The University of Manitoba has been hit with a five-figure fine after one of its employees was seriously injured in a workplace fall.

The incident occurred at the university's Fort Garry campus after workers removed floor panels to lower a 1,000 kg spool of wire into the basement of the Power House Building.

The workers left the worksite to retrieve the spool but no guardrail was erected in their absence – while they were away, another employee feel through the hole and landed more than 14 feet below.

An investigation from Manitoba Workplace Safety and Health also found that two separate employees were injured in similar incidents dating back to August, 2014.

One of the employees fell into an open pit while the second victim fell more than four metres to the ground below – both suffered serious injuries.

Last month, the University of Manitoba pleaded guilty to one charge of failing to ensure the health and safety of its workforce when it failed to ensure that a guardrail system was in place.

The academic institution was subsequently ordered to pay $13,000 in fines and surcharges.