As the clock ticks on marijuana legalization, employers are still waiting for answers over how to prepare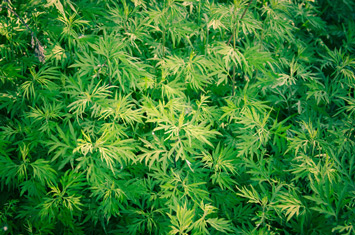 With less than a year until recreational marijuana is legalized, HR professionals are still largely in the dark over how to deal with impaired employees, and how they can best keep other workers safe.

While more than half (54 percent) believe their existing drug policies will suffice to deal with any issues that arise, the remaining 46 percent aren't so sure, according to a survey by the Human Resources Professionals Association (HRPA).

It recently released a white paper revealing members' major concerns about legalization.

Employees operating motor vehicles topped the list, followed by disciplinary procedures, decreased work performance, employees using heavy machinery, and attendance.

And while 54 percent of HRPA members believe their current drug policy will be able to deal with any issues that arise, the remaining 46 percent don't.

Scott Allinson, HRPA's vice president of public affairs, says members are feeling increasingly anxious about the lack of advice the federal government has offered.

"The fact that we have less than a year now is sort of unnerving for HR professionals in the sense of, because they want to have the policies in place before this becomes legalized, and right now there just seems to be dead silence on this," he says.

HR professionals and employers are still awaiting guidance from the government on what constitutes "impairment", how that figures in the context of different jobs, and whether they'll be able to drug test employees.

"You have a government who said 'I want to be popular, we're going to introduce this'. They haven't really looked at the details of implementing this, and I think on the testing part, that's crucial," Allinson says.

"What is the impairment level? We need to have that to start making policies going forward."

In its white paper, HRPA urged the government to treat recreational and medical marijuana as two different "streams" to make it easier for employers to know whether they have a duty to accommodate use.

It also wants provincial governments to work together to ensure laws and regulations are consistent across the country.

Employers themselves should have clear drug policies covering impairment and ensure that applies to both medical and recreational use, Allinson says.

Legal experts will speak on recreational and medicinal marijuana, and their impact on workplaces, at the Employment Law Masterclass on September 25, 2017.


Related stories:
How should you prepare for marijuana legalization?
Yes, cannabis really does impact work ethic


Want the latest HR news direct to your inbox? Sign up for HRD Canada's daily newsletter.