Judge says sentence must convey deterrence and 'criminal acts will not go unpunished'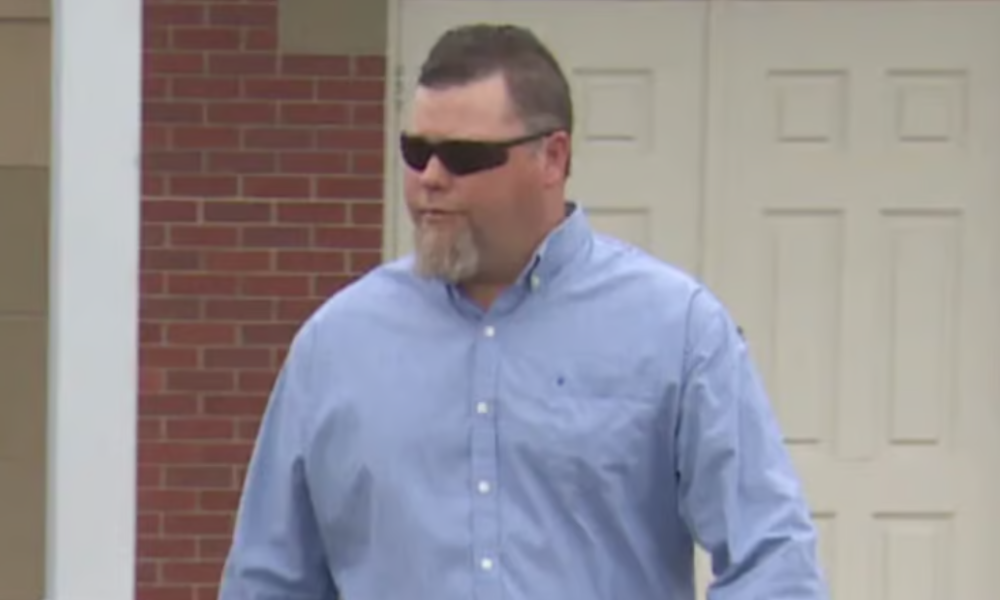 Former construction supervisor Jason King has been sentenced to three years in prison for negligence resulting in the death of an employee at a job site in Fredericton.
New Brunswick Court of King's Bench Justice Thomas Christie handed down the sentence Tuesday afternoon, with Christie emphasizing the importance of denunciation and deterrence in this case.
"Deterrence is necessary to convey to the public that criminal acts will not go unpunished and to deter others from committing similar acts," stated Justice Christie before announcing the sentence. "In this case, I am mindful of the role of deterrence that it can hopefully play in the sentence I am about to pass."
CBC News reports King was asked to stand as he received the three-year prison sentence for criminal negligence causing the death of 18-year-old Michael Henderson, who lost his life on August 16, 2018, while working for Springhill Construction on a project at the City of Fredericton's sewage plant. He had recently graduated from high school.
The project involved the construction of a large concrete structure called a clarifier, which had a hole in the centre leading to a horizontal pipe.
In the weeks leading up to the incident, King had discussed plans to use an inflatable plug to seal the pipe and conduct a watertightness test. On the day of the incident, while Henderson was cleaning the hole, King began filling the manhole with water, which eventually led to the plug sliding out of the pipe, trapping Henderson underwater.
Dennis Henderson, Michael's grandfather, expressed his disappointment with the sentence, stating, "I thought he should have had more [time]. I feel what he did to the family and the friends, he should have had more [time]."
Previous convictions
The 46-year-old King had a previous conviction for manslaughter in 2006, as well as three assault convictions from 1995 and 2001.
Graeme Hooper is an associate counsel who acts for employers in occupational health and safety matters with Mitha Law Group and says the manslaughter conviction was likely a factor that increased the sentence.
"It's an offense not unlike criminal negligence causing death. In both, the Crown must prove acts or failings that resulted in death. A past conviction like that is not something you're going to find in most cases. So, while it is a stiff penalty, closer to what the Crown was looking for, we have to appreciate it as a sentence based on particular facts."
Justice Christie had previously found King guilty in June, stating that King "did nothing he was required to do" to ensure Henderson's safety at the job site.
Sending a message
The United Steelworkers union (USW) issued a statement welcoming the three-year sentence. Myles Sullivan, USW Director for Ontario and Atlantic Canada says it "should send a strong message to employers across the country that all workplace parties, including supervisors and managers who direct work, must fulfill their obligations under the Criminal Code and workplace health and safety legislation."
Hooper says the case should sound an alarm for supervisors within the construction sector and other high-risk industries. "It is all too common in my experience for individuals to get put into supervisory roles and not appreciate the depth of the safety duties that come with them. It's not until an accident when the questions come. That was the case for Mr. King" says Hooper.
But Hooper also questions if the sentence, without widespread education, will achieve the deterrence the judge was hoping for. "The idea of general deterrence has been somewhat debunked. Most people committing crimes - especially crimes like this which are unintentional - aren't thinking about past sentencing decisions. For this case to change behaviour, employers need to educate supervisors."
More legal proceedings ahead
This case isn't over yet. Springhill Construction Ltd is also facing a criminal negligence charge. Daniel Légère, president of the New Brunswick Federation of Labour says the family has not received the justice it deserves.
"The evidence already accepted in court demonstrates that the company employed a supervisor who was not sufficiently trained on critical health and safety issues," says Légère. "The company's role in this tragedy has not been resolved and we expect a vigorous prosecution on the criminal negligence charge."

The criminal negligence charge against Springhill Construction is the first of its kind in New Brunswick history, according to WorkSafeNB, the province's workplace health and safety agency.
That trial is scheduled to begin January 8.