Not everyone trusts the system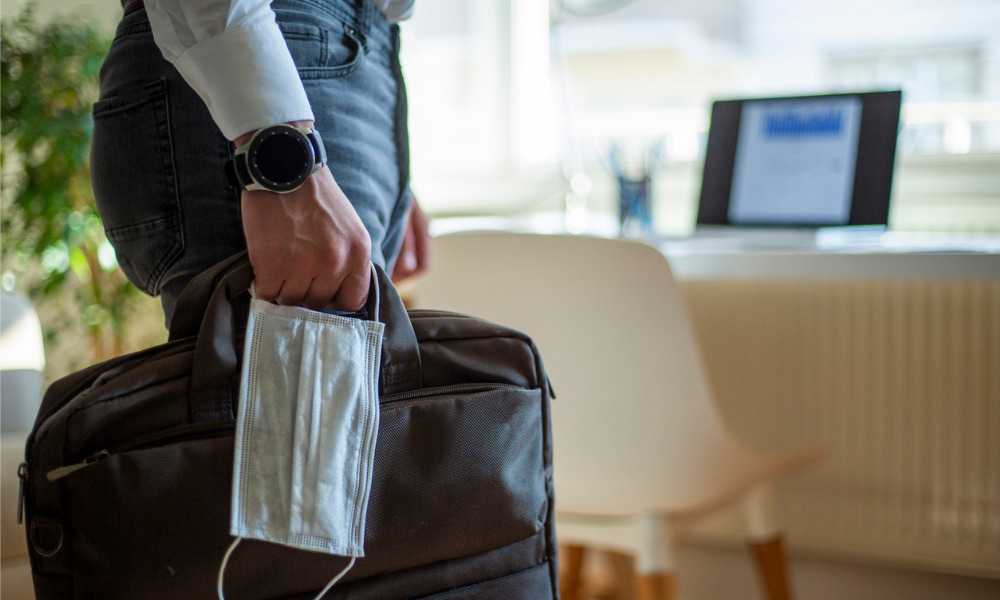 Two in three workers on average are worried about their health and safety when it comes to heading back to the workplace. This sense of anxiety is more acute among people of colour and Generation Z workers, according to a new study.
Employees' biggest concern is whether their companies are doing enough to safeguard them against COVID-19 infections at work: 61% are afraid management will relax health and safety measures too soon, research from workplace tech firm Envoy found.
Read more: How to support employees coming back to the office
Workers are slowly opening up to the idea of returning to the site on certain days. However, doubts about the effectiveness of return-to-work policies are "more pronounced among people of colour (78%) and Gen Z (under age 25) employees (75%) who fear a return to the workplace could compromise their health and safety," analysts said.
To allay fears of possible virus transmissions at work, 62% believe their employers should require COVID-19 vaccination among on-site staff. "That sentiment is even stronger among technology and business services sector employees, with 76% saying vaccines should be mandatory for any employee who wishes to return to the workplace," the researchers said.
Part of the post-COVID evolution of the workforce, however, is giving employees greater freedom in redesigning what their own work week should look like. About half of respondents (48%) want a hybrid arrangement, the study found.
41% are willing to take a slightly lower salary in exchange for a hybrid work model; and
47% are willing to quit their job if it didn't offer a hybrid work model post-pandemic.
Read more: Designing an office for the post-pandemic future
"The data shows us that employees do want to return to the workplace, but in a way that prioritises their need for flexibility and recognises the pandemic's impact on the way we work now," said Envoy CEO Larry Gadea. "Many employees want the power to design a work week that works best for them, which companies can support by embracing a hybrid work model."
Empowering employees to do their best work will be different for every organisation – the bottom line is to have the data on employee experience. "In any scenario, companies will need insights, strategies and technologies that enable them to craft a workplace experience where employees can thrive," Gadea said.