Amidst economic turmoil and fast-changing workplaces, recognition is more crucial than ever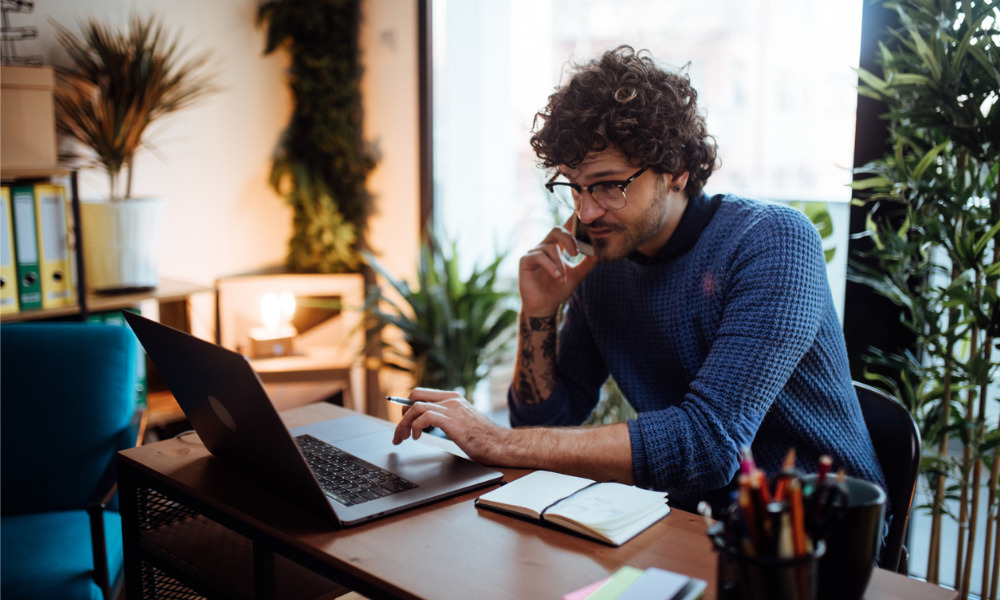 When the new work from home reality was looming, Shopify gave its employees a $1,000 stipend, each, to outfit their home offices with the equipment they need. Metro, Loblaws, and Empire have given immediate raises to their frontline grocery store workers, recognizing the danger of illness they're putting themselves in. Energy executives are taking pay cuts to keep workers employed in the already hard-hit oil and gas sectors in Western Canada. Independent grocery stores lacking the cash to bump pay are increasing employee discounts. Recently closed restaurants emptied their fridges, sending care packages of ingredients and cooked meals to laid-off staff.
So many Canadian organizations are ensuring that through this crisis, employees are recognized and valued. Whether employees work on the frontlines, transitioned to working from home, or have been temporarily laid off, management is seeing the lengths that employees have gone to help weather this storm and keep things running as close to normal as they can. The best of them are showing care for physical and mental wellbeing and, in doing so, demonstrating their strength of leadership. They know that when this crisis passes and business resumes, those employees are walking into work with a powerful feeling of appreciation.
Recognition is clearly essential in times like these. A leader in employee recognition and workplace culture, O.C. Tanner has been studying the role that recognition can play in this crisis through weekly pulse surveys. One survey focused on healthcare workers, the most essential frontline workers in this crisis. They found that when healthcare workers are frequently recognized, 68 per cent feel more engaged in their work and 48 per cent feel greater trust in their leaders to have their safety and wellbeing in mind.
When those leaders step up and recognize employees, they connect their people back to the purpose of their organization. That connection is even more necessary now that employees who aren't on the frontlines are working remotely. O.C. Tanner's numbers show that employees connected to the organization's purpose by their leaders are 747% more likely to feel highly engaged and 49% less likely to face burnout.
In these crisis moments, when the risks of burnout increase, it's crucial that leaders step up their outreach game, making time for thoughtful one-on-one sessions with their employees. In 2019 the WHO recognized burnout as an "occupational phenomenon" arising from mismanaged workplace stress. Canada Life's workplace strategies for mental health resource recommends a comprehensive set of leadership strategies to manage issues like burnout. Another O.C. Tanner weekly pulse survey found that 51 per cent of employees feel more engaged in their work through regular one-on-ones with leaders. Communication efforts like one-on-ones need to be stepped up further in this high-stress moment.
Leaders need to take a strategic approach to recognition in this moment, taking a lead from those organizations that have stepped up to support their employees. They should reflect on what their teams need to succeed in this strange time, they can be there to listen, or thank those going above and beyond, providing that support as best they can. They can follow up on that support by making the virtual personal, finding means of connecting with employees despite the new physical gulfs between all of us (remember to keep 6ft apart!). They should welcome families into those communications, too, whatever form that family takes.
Like those grocery stores and energy companies, leaders should make use of all the recognition tools at their disposal, from payroll to video conferencing software. Like the shops and restaurants facing existential threats, leaders need to focus on the small victories unique to their organization. The economic outlook is uncertain and the environment is unprecedented, but celebrating small victories can go a long way to helping your team feel appreciated and valued.
So many organizations around the world are going above and beyond during this crisis, demonstrating true leadership when it comes to employee empathy, appreciation and recognition. As we continue to navigate this uncharted territory and adapt our business practices to the new normal, one thing remains the same: employees who are acknowledged for their contributions, sacrifices and dedication will always deliver more value.