Recognition isn't a 'nice to have' anymore, it's an organizational necessity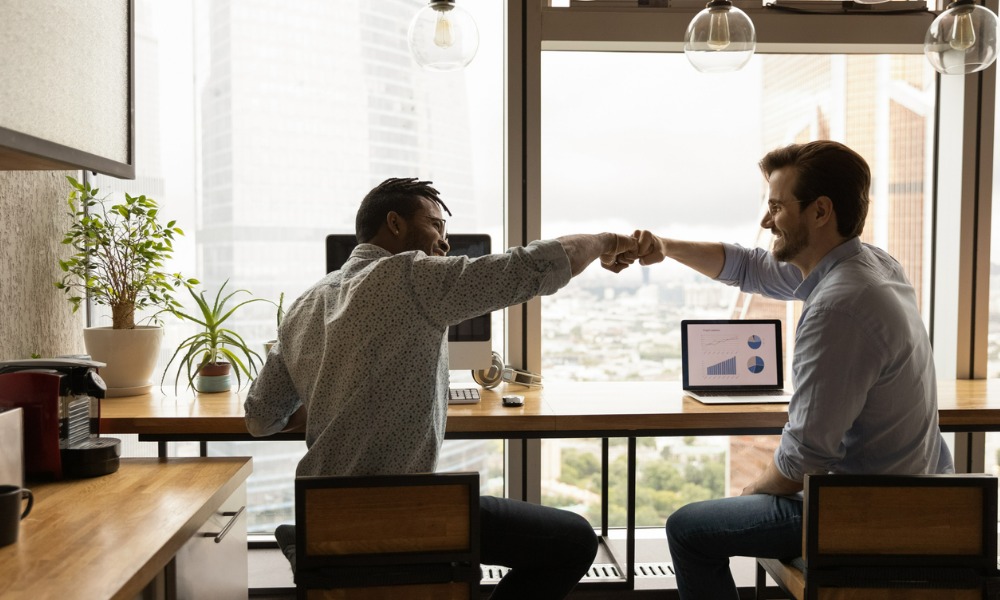 Now, more than ever before, employees are craving real recognition from their managers – and they're willing to quit to find it.
Speaking to HRD, Meghan Stettler, director at the O.C. Tanner Institute, reveals that – ahead of Employee Appreciation Day on March 3rd – Canadian employers need to up their game when it comes to authentic reward and recognition. Or risk losing out on top talent.
"More than ever, employees are craving a sense of belonging and meaningful connection to their team, leader, and organization," she says. "Recognition can play a powerful role in strengthening those outcomes when integrated into culture – meaning, it's an everyday part of the workplace experience where people give, receive, and observe it often, it comes from peers as well as from leaders.
"It acknowledges both the large and small efforts of employees in very personalized, meaningful, and memorable ways."
And it's not just good for culture building, recognition is a core component of retention – something that can't go amiss in today's talent market. Data from Bonusly found that 63% of employees who feel recognized on a regular basis are unlikely to look for a new job, with organizations who have "effective recognition programs" enjoying 31% less turnover than those that don't.
Find out in our Bonusly review how does an effective recognition programs help motivate employees.
What's more, O.C. Tanner's research rings the same tune – with data showing that employees need 35 expressions of recognition across non-monetary, monetary, and companywide recognition to achieve high integration.
"That level of frequency, multi-modal recognition, and personalized or meaningful expressions of gratitude will help employees finally feel like their leaders know them, what they do, and how they uniquely contribute," says Stettler. "In fact, our research shows that communities with integrated recognition increases the odds that employees feel like they belong by 1,281%.
"Employee Appreciation Day is a can't-be-missed opportunity to strengthen community by celebrating all together and connecting the entire workforce back to a sense of purpose, accomplishment, and one another. When companies celebrate together, employees are 20x more likely to feel connected and want to stay."
The importance of a 'thank you'
Showing employees that you care is sometimes easier said than done, especially when HR leaders themselves feel overworked and underappreciated. Recognition, while it should be practiced by the C-suite, doesn't have to be a top-down approach – it should be part and parcel of your culture and practiced by employees across all level of seniority. In fact, data from Gallup found that if managers double the number employees they recognize every week, they'll see a 24% improvement in work quality, a 27% fall in absenteeism, and a 10% decrease in turnover.
For employers looking to instigate a comprehensive recognition strategy in 2023, Stettler advises utilizing Employee Appreciation Day as a jumping-off point. But, she warns, it's not enough to stop there.
"My advice would be to take the companywide celebration experience and zoom in two steps closer," she tells HRD. "Have leaders gather their teams together to reinforce specifically how the team is delivering great work that advances strategic outcomes, and then, thank people individually either verbally or in a handwritten note or e-card for the way they personally contributed.
"This helps cement in feelings of belonging, purpose, and connection to one another, the team, and the organization."
Recognition is for life – not just for March 3rd
The message is clear. Employers that actively choose not to show thanks to their people risk not only higher turnover, but lower morale and lost productivity. The current economic climate, the uncertainty of the labour market mixed with inflationary stress, has created a perfect storm of discontent. For HR leaders, it's about creating both a preventative and curative strategy to lift spirits – before people start looking for employers who will.
"Employee Appreciation Day is just one opportunity to thank your people this year," adds Stettler. "No matter how big or special organizations try to make it. If it's the only time the organization or leader expresses appreciation, it will feel like a transaction.
"Remember, employees need 35 recognition experiences per year, across large and small accomplishments to truly feel seen, heard and valued."