Thriving in a challenging environment is in Bryan Brulotte's DNA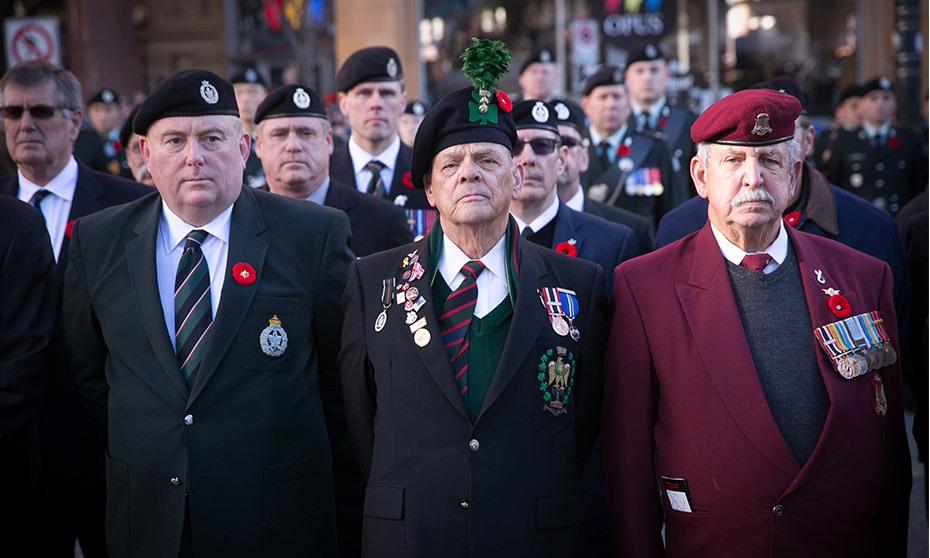 Discipline is the fire that transforms talent into an ability – or so old wisdom tells us.
For Bryan Brulotte, the level of discipline he developed in the military has stayed with him in the years since he established his staffing and consulting firm MaxSys.
In the early days of MaxSys, Brulotte worked tirelessly – often on his own – to get the business up and running – he told HRD.
"I worked extremely hard; 18-hour days, seven days a week for the first three years and slowly built a firm around that," he recalls.
But it was this uphill climb – this experience of hardship that all start-up businesses face – which would lead him to close a quarter of a million dollars' worth of business in his first three months of operation alone. After his first year of business, that value would skyrocket to $2 million.
READ MORE: Military skills still an under-appreciated asset in corporate Canada
A new challenge
Brulotte's entry into the staffing industry was almost accidental. At 28, he left full-time military service and shifted to the reserve army on a part-time basis. He was ready for change.
"I needed a challenge – a new challenge," he says.
Brulotte had earlier been invited to join a federal minister's office as a deputy chief of staff. "That was October of 1993, you know, the next day after we lost the election," he calls to mind how the defeat of his party in the polls abruptly ended his dreams of entering politics.
But the results steered him in a new direction. "[It was] then I started building MaxSys," he says.
Inspired by a couple of friends whom he met at a networking event for ex-cadets – and who also owned a small staffing agency – the founder of MaxSys would learn everything he could from shadowing them.
"I opened up a small little shop in my basement. [It was a] one-man show," he shares. "I found out I was very good at selling. I was very good at reading people and situations. And I was very good at interviewing and finding compatible resources that people needed."
While Brulotte himself comes from a military family where he first developed his sense of purpose, his knowledge of strategy and international relations – combined with his experience of real-life combat – would soon give rise to his own brand of leadership.
Thriving in a challenging environment is in his DNA, and it has influenced how he organized his business. "It's deeply entrenched in how I operate and who I am," he shares.
From his days at the Royal Military College, Brulotte cultivated the idea of "shining through others"– a lesson he learned from one of his mentors.
"As you grow an organization, or as you become more senior in an organization, you have more subordinates that report to you, and you have an institution that you're leading," he explains.
"On one hand, you can't just practice or exercise tactical leadership. You have to exercise institutional leadership. And that's trying to shine through others," he says.
"Your leadership has to shine through your subordinates, your managers, your directors, your VPs and your team."
For Brulotte, it's about paving the way for others to grow: "How do we turn that manager into a director, and how do we keep that director and give him or her tools and the instructions and experiences to eventually make them into a VP?"
This has formed the foundation of his staffing and consulting firm's business philosophy.
Helping the military community
Today, MaxSys is a $100 million company and the largest Canadian-owned and veteran-owned staffing firm in the country.
But MaxSys isn't your regular staffing firm. It not only provides talent to businesses; it also supports Canada's military community, from those in active duty and the reserve army to veterans and all military families.
"We've placed about a thousand members of the military company in jobs every year," Brulotte says. "In the military company, if you think about it, [these are] active reservists, active regular force, soldiers, retired veterans and military, and family members of retired veterans and actives. You would have a conglomerate of all that."
In Canada, Brulotte says, there are about 600,000 people – active and retired – who have "worn the uniform at one time or another." Add in the family members and you have a population of about two million people.
Out of the 14,000 job placements MaxSys completes every year, about a thousand are from the military community, he says.
The firm also supports eight young reservists across Canada every year who are heading off to college or university, and promotes greater public awareness of the military community through advocacy programs, social events and job fairs.
"We speak to [the community] in a positive light or support it financially so that they can shine, if you will, in the broader Canadian public," Brulotte says.