There's a disconnect between positions employers want to fill and jobs older candidates want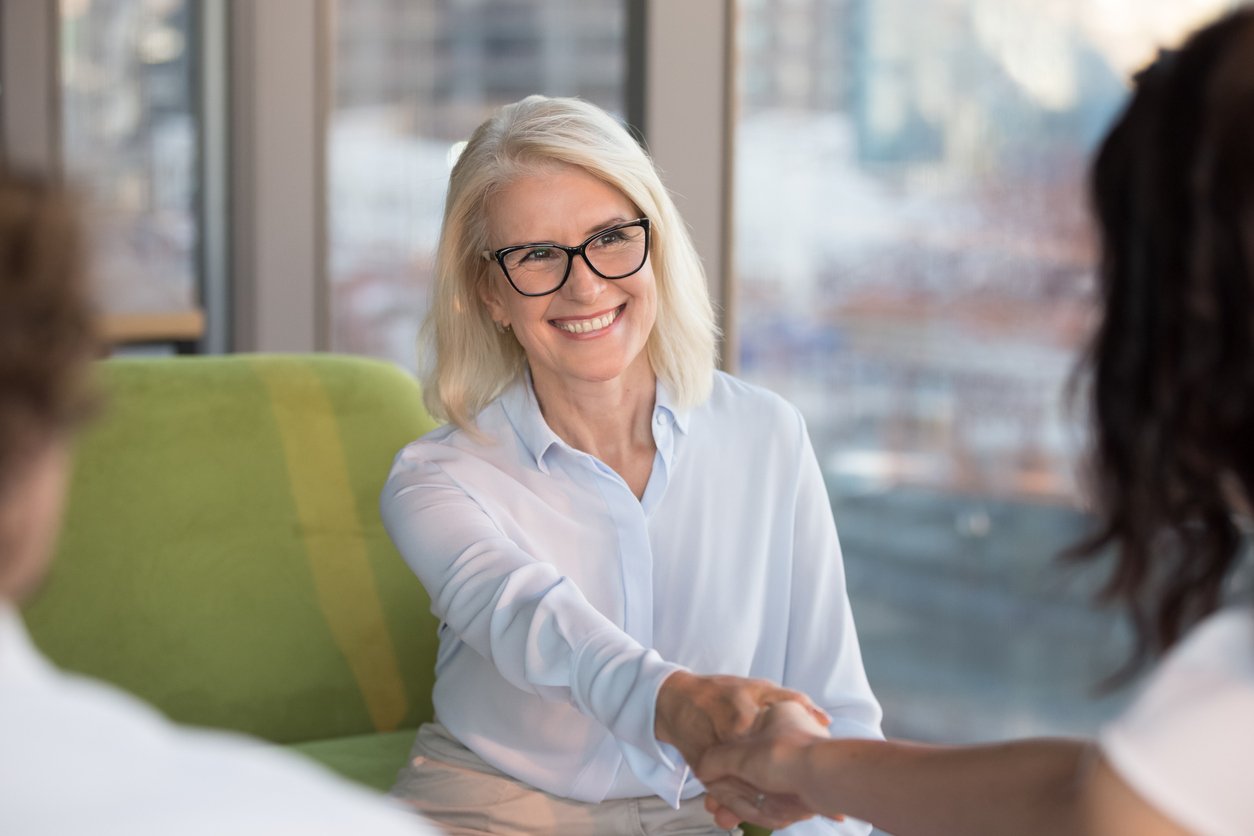 Nearly eight in 10 (79%) employers plan to hire more staff in the second half of this year, up from 70% in the last six months of 2022, according to a recent report.
Overall, over seven in 10 (73%) are looking to fill full-time positions, 38% are seeking to hire part-time workers and 52% are on the hunt for those willing to work contract/freelance positions, based on the survey from The Harris Poll commissioned by Express Employment Professionals.
And older workers, it seems, are becoming more eager to find work for themselves, even at the entry level. Over half (56%) of employers are looking to fill entry-level positions and 71% of hiring decision-makers report there are more older workers applying for entry level positions than three years ago.
"It could be due to the rising cost of living that people are looking to add supplemental income and they have a higher chance of getting hired for an entry level job," said KV Aulakh, an Express Employment franchise owner in Barrie, Ont. "There have also been some older workers who were laid off or their hours were reduced due to supply chain issues, such as in the automotive and railway industries, who applied for an entry level job in the hopes of getting a job at their skill level when it becomes available again."
More than half (54%) of companies would prefer to hire an older worker than a younger one for an entry level role. And 86% of job seekers say it's appropriate to apply for jobs you're overqualified for if it's a position you want.
In Canada, among those who were unemployed in July, 57.8% (three-month moving average, not seasonally adjusted) remained unemployed in August, according to Statistics Canada.
Disconnect between employers, jobseekers
But there's a disconnect between what older job seekers want and what's available out in the market, based on The Harris Poll survey of over 500 Canadian hiring decision-makers conducted June 8 to 22, 2023.
Entry-level positions continue to be the most common jobs companies are looking to fill (56%), followed by mid-level positions (46%), individual contributor (28%), senior level (24%) and C-suite (11%). However, older job seekers are mostly applying for mid-level positions (52%), followed by individual contributor (29%), entry level (28%) and senior level (26%).
And employers may be hesitant to hire workers that have more experience and qualifications than an entry level job requires, says Brent Pollington, an Express Employment franchise owner in Vancouver, B.C.
"There is a big concern that such a candidate might not intend to stay in the position long-term, and high turnover is costly for businesses. There is also more likely to be misalignment when it comes to compensation and job responsibilities."
About a third (33.6%) of job seekers over 50 years old believe they have experienced ageism while looking for a new employer, according to a previous iHire survey.
How to hire entry-level workers
Employers' inability to fill entry-level positions could be caused by failure to communicate the opportunity to job seekers, says Pollington.
"Whether these opportunities lie within your company or serve as a stepping stone to other career paths, it's crucial to convey this message to the market," he says.
"To attract and retain exceptional talent and foster growth for both employees and the organization, you must internally develop and provide the necessary tools for job seekers to find growth opportunities within a company and be attracted to entry-level positions."
Here are the steps employers should follow to hire entry-level workers, according to pre-employment test platform TestGorilla:
Define the entry-level role.
Write a thoughtful, engaging job ad.
Create a skills assessment adapted to the entry-level role.
Post your job ad on your website, job boards and social media.
Visit job fairs and career events.
Invite candidates to take a skills assessment.
Analyze candidates' results.
Invite your best applicants to an interview.
Conduct structured interviews.
Make a hiring decision and extend an offer to your best applicant.