Setting up a new office in a foreign country can be the ultimate challenge for HR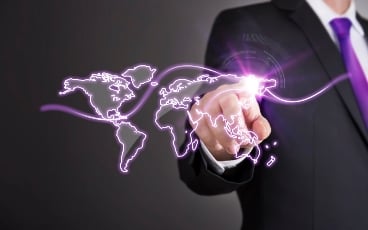 An international expansion is one of the greatest undertakings for any company – and it's crucial that HR has a say from the get-go.

While other execs are focused on securing a location and navigating red tape, it's up to HR to not just find or relocate staff, but to ensure they've got everything they need – from competitive salaries to security – to be able to do their jobs.

One Canadian organization that's surprisingly experienced in setting up shop abroad is Vancouver Film School, which has offices in China, Brazil, India, Russia, Colombia, Korea, Mexico, Taiwan and Turkey.

"The number one thing for us is have a thorough recruitment process so you bring in the best people to work for you – and bringing them in is just the first step," says VFS' director of human resources Janet Hughes.

"You also have to empower them with the right tools, equipment, office space, IT support to do their job well, because what we would view as a small problem can actually cause major operational disruptions for international teams."

Delivering that isn't as straightforward as it seems: there are language barriers, time differences, and legal hurdles to overcome.

From the very beginning of the expansion plan, says Hughes, HR needs to play a role, to ensure all the key challenges for staff will be addressed.

"Ask the questions: are you recruiting from the local market, are you sending staff overseas, have we met our employee needs, what are the safety considerations, benefits, wellbeing. Those should be addressed right off the top, and that's why HR needs to make sure they have a seat at the table in those discussions before the initiative is moved ahead."

ASK A LOCAL
HR should utilize local expertise – including talking to existing employees who are from or working in the region.

"ire a local recruiter, a local employment lawyer to make sure you're tapping into the right networks and developing employment contracts that are competitive within the local market, and legally compliant with regional laws."

HR should also be looking for certain traits – namely, flexibility and adaptability – when hiring those first staff, or looking for existing employees to post overseas.

"There are changes and many unknowns when you're hiring overseas or sending overseas. You want to make sure that they can adapt effectively," Hughes says.

"And hiring them is just stage one for HR – you need to maintain effective communication. You need to find ways to make them feel part of the wider organization, either giving them opportunities to come to head office to meet staff in person, or constant communication through Skype or Facetime just to reach out and see how they're doing, what are the challenges that they're facing, are they getting the right solutions provided by head office; if not, HR can be instrumental in making sure they get those solutions."

A "key contact" in the area to help set everything up and to orient staff upon their arrival is also critical, "so that when they step off that plane and they're faced with the metro lines that they don't understand or they can't get their cellphone to work, they have a local contact who's going to be there and greet them and help them".

GIVE YOUR STAFF A SAY IN THE EXPANSION
VFS has also found it critical to involve its people in expansion plans – which led to it turning down an invitation to open a campus in Medina, Saudi Arabia.

After VFS' director of international business development and two instructors flew there to explore the opportunity, a suicide bombing in the area had VFS' HR team was concerned about whether future staff there would be safe.

"We realized we could not just forge ahead, we needed to have the support of our people and hear their feedback and decide if this initiative aligned with the core values of our business," Hughes says.

"Having the support of the organization and your most important asset, your people, behind you on these international initiatives is critical."

The team held an information-sharing session, where the staff who went to Medina shared their experience, and other employees asked questions and gave their opinions.

It became clear that while it could be a good opportunity, staff had concerns about restrictions on who might be able to work there – especially women and LGBTI employees – and how Saudi Arabia's social and political situation would gel with VFS' values.

It was eventually decided that VFS would not pursue the opportunity – and Hughes is glad that staff and HR played a role in that decision.
"We focus a lot of energy on making sure we have a diverse and inclusive and open environment for our staff and also for our students … and we need to ensure they have a comfortable environment to learn in. When we're presented with an opportunity that limits what we can do, that's where we had to make that decision on if it aligned with the values of our organization."
Related stories:
Don't overlook orientation for internal hires
Here's what employees want in 2018
Want the latest HR news direct to your inbox? Sign up for HRD Canada's daily newsletter.