HRD gives you the lowdown on this recruiting paradox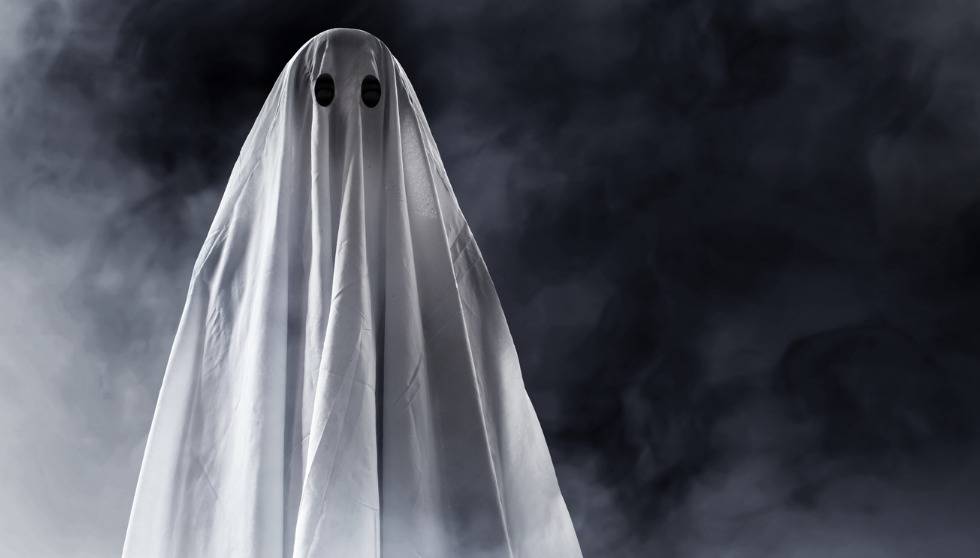 We're two months into the year, so here's the latest recruitment trend to watch out for: "ghosting". Typically, it's a phenomenon in which someone suddenly breaks off all communication as a way of ending a relationship. Ghosting has become so common that the word has a place in proper dictionaries, including the likes of Cambridge and Oxford.
Originating in the dating world, it's unfortunately caught on in the recruitment scene. According to LinkedIn research, a whopping 95% of recruiters said they have experienced candidates "ghosting" them during the interview process – some even after accepting a new role.
It's not a one-off either. The study found that over half of recruiters polled said they saw an increase in ghosting since the start of 2018. The trend has been such a nightmare that 24% of recruiters actually call a new hire on their first day to check whether they showed up.
But the issue with making that call is this: if a candidate is bent on ghosting you, they'll probably ignore your calls, emails and messages on whatever app you try them on. This will undeniably cost you in some way as you'll find yourself back at square one. Is there anything you can do about the frustrating trend?
Why you're getting ghosted
First, it's best to understand why it's catching on in recruitment. Paul Wolfe, SVP/Head of Global Human Resources at global job site Indeed told us it's a sign of the times.
"While the anecdotal evidence of a rise in candidate 'ghosting' is difficult to back with hard data, it is a fascinating phenomenon," Wolfe said. "What could be driving people to swipe right to another potential job and drop out of the recruitment process without so much as sending a text?
"With increasing talent shortages in key industries, the balance of power has shifted from employers to jobseekers. This, coupled with low unemployment rates in many countries around the world, means that workers feel more empowered to search for jobs on their own terms."
The shift in power is especially pronounced when candidates know that they have a particular sought-after skill, added Wolfe, making jobseekers feel that they can pick and choose the best opportunities, instead of "settling". This could spell trouble for recruiters seeking tech talent.
But market forces are not something you can control – so besides it being a candidate-driven market, is there be a deeper reason why you're getting haunted?
"One interesting aspect to this trend is that recruiters might now be experiencing from candidates the very same lack of contact that many candidates have long complained about from recruiters!" Wolfe said.
"Of course, it's easy to understand why many recruiters might simply drop out of contact and let that serve as a 'no' to candidates. It can be particularly tempting in high-volume hiring situations. However, studies we've done at Indeed have found that waiting to hear back from a potential employer is the number-one pain point for almost half of jobseekers."
Similarly, Matt Singer, VP of marketing at Jobvite told HRD that a chief complaint of jobseekers is the failure of companies to establish communication lines with their candidates – ignoring applicants' interest in the brand.
"I think you can really do damage to your employer brand when folks feel like they submit a resume and it goes into a black hole," Singer said.
Some candidates who make it midway through the process may be interviewed initially – only to be left hanging without any word from the recruiter thereafter.
Neglecting the candidate experience could be risky in a skills-short market, as a recent study by Robert Half found that jobseekers are willing to give up on their "dream employer" if they don't hear back from them.
More than seven in 10 candidates simply move on to their second-choice employer because their preferred one took "too long" to get back to them. "Too long" can mean anything from a month (64%) to six weeks (37%), and even two months (26%).
How to stay "ghost-free"
If the lack of communication can push candidates to give up on their "dream job", how can recruiters salvage the bleak situation?
"Asking the right questions from the very start is one way to prevent ghosting and not lose promising candidates," Wolfe said. "Clear and honest communication about the hiring process and how long it will take also helps to alleviate the uncertainty a candidate might be experiencing as they move through the different phases.
"It's also important to address the candidate's interests or concerns with the job scope, and hopefully close the gap."
He shared a few common questions you can ask to understand their concerns:
Besides compensation, what other factors go into your decision-making process?
What is your top concern or question you need answered before making a decision?
How do you rank this opportunity among the others you are considering? Why?
"[When you can] it's vital that you understand what and who you're up against," he said. "You should be asking the candidate about other opportunities they're pursuing in their job search and how they're evaluating them."
However, he asserted that while trying to sniff out your competition, you need to keep in mind that you can't make the decision for candidates – basically, it's not a chance for you to talk them down and tell them why another job opportunity is "good or bad". What you should be focusing on is being clear about the role and company you are hiring for.
Of course, there's the other advice you should seriously heed to have a ghost-free career in recruitment.
"If you're ghosting candidates, or even thinking about it, then it could be bad for your employer brand," Wolfe said. "According to a 2016 report from Talent Board, candidates, more often than not, share negative experiences with their inner circles."
And in this internet age, "inner circles" may not just mean their closest five friends.
"They never hear back or just get a canned email, which then sends them out to Glassdoor and Twitter to do damage to the employer brand," Singer said.