'You think you're having a bad day?'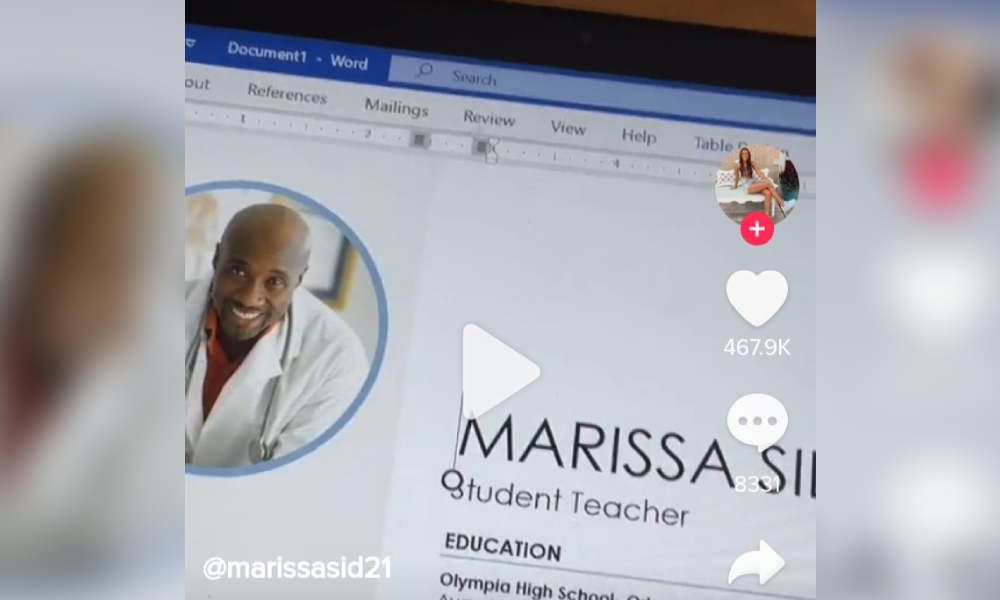 Career experts know the first rule of resume writing is to NEVER include your profile photo. That is, if you want recruiters to pay attention to the substance of your CV – your skills and career history.
Marissa Sidwell, 21, a student teacher from Florida, may have forgotten this cardinal rule when she used a template to build her CV. (OK, let's admit: it's a hack many of us have used at one point!)
Ideally, the resume layout she picked out of Microsoft Word would help her stand out from other candidates. After all, it included a slot for her photo.
Read more: Fun Friday: The world's most creative CVs
A little tweak to the structure here and there, and off the CV went into the employer's inbox. Easy enough. But only moments later, Sidwell realised she had forgotten to swap out that all-important element – the profile picture – but it was too late.
"You think you're having a bad day?" she posted in the caption of a viral TikTok clip showing her in tears. "I just sent this resume without changing the template picture."
Featured prominently in Sidwell's resume was the stock photo of what appeared to be a male medical professional smiling straight at the camera.
"Just imagine the confusion on the HR employee's face," a TikTok user commented.
"It's okay, you're a doctor now," joked another.
Read more: These CV mistakes are costing candidates their dream jobs
At least one other commenter pointed out how Sidwell didn't have to use a profile photo at all: "Girl, you shouldn't even put a pic on your resume [though] but this is funny."
"Resumes should be a professional insight into what your skills and capabilities are, to execute and deliver on a job," experts at global staffing firm Robert Half said.
"Concentrate your efforts instead on writing a powerful resume (and cover letter) that speaks greater volumes about your career ambitions and why you're best suited for the job on offer."