But union says some workers forced to work on floor, in cafeteria because desks all booked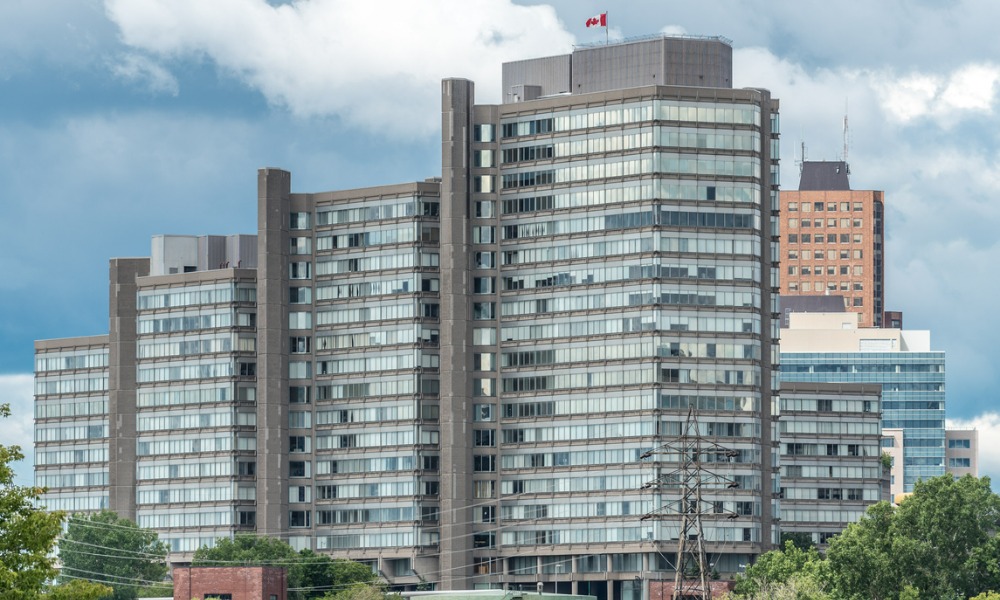 Working from home for extended periods could negatively impact public servants' careers, according to the former head of the federal public service.
It could also hamper their ability to learn from colleagues, says Michael Wernick, in the Globe and Mail.
Remote work could impede "managers' ability to spot and grow talent" and "identify who is contributing and who is a passenger," said Wernick, who is now the University of Ottawa's Jarislowsky Chair in Public Sector Management.
Working in an office helps people absorb the culture and values of a department, he said in the article. "These are essential to improving teams over time and growing the next cohorts of leaders."
In November, the union representing workers at the Canada Revenue Agency's financial, audit and scientific unit criticized the federal government for a "number of demands to reduce pay" for employees working from home.
Also in November, a group of 32 business associations called on Ottawa to bring public sector employees back to their places of work.
Missing desks
But some federal employees have gone to offices to find they no longer have desks when they try to book through the online hotelling system, said Michael Aubry, a spokesperson for the Public Service Alliance of Canada, which represents more than half of the federal government's 300,000 workers, in the Globe and Mail.
"We have people working in cafeterias, in lunchrooms and on the floor," said Jennifer Carr, the institute's president. "The message being sent is it is more important they are present than the work that they produce."
In a statement, the federal Treasury Board said, "Departments and agencies are working with Public Services and Procurement Canada to ensure workspaces can accommodate this common hybrid work model," according to the Globe and Mail.
"The government has provided an implementation date of March 31, 2023, to allow time to prepare workspaces where needed."
In December, the Public Service Alliance of Canada (PSAC) announced that it is filing a complaint against the federal government over its move to implement hybrid work arrangement starting next year.