Employers looking to hire temporary foreign workers will be matched with qualified locals instead.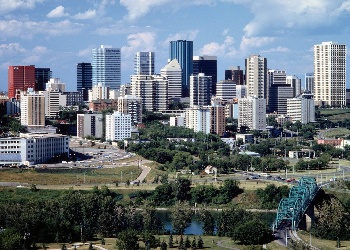 Employers in Alberta will no longer be able to hire temporary foreign workers for a number of occupations after the government introduced a new initiative which will match companies with qualified locals instead.
Under the 24-month pilot program, an employer that attempts to hire a temporary foreign worker in one of 29 protected categories will have their application refused before being directed to potential hires in the Alberta region.
The job categories covered under the new employer liaison service include civil and mechanical engineers, plumbers, electricians, carpenters, construction millwrights and heavy equipment mechanics – they were selected because there is a sufficient pool of unemployed workers with those skills within Alberta.
Alberta labour minister Christina Gray announced the initiative on Wednesday and said the program will be evaluated every quarter. She also said future adjustments could be made to the job categories covered by the initiative if circumstances change.
Patty Hajdu
– federal minister for employment, workforce development and labour – joined Gray at yesterday's announcement and said the initiative could be applied nationally if it succeeds.
"We're always interested in good ideas, to reach that goal — to make sure that Canadians have the first shot at good paying jobs — and so we'll be following the progress of the pilot very closely and all of that data will help inform us, but we are certainly open to replicating it if it shows success in Alberta," she said.
"The focus of the federal government with the temporary foreign worker program is always to make sure Canadians have the first crack at available jobs, and then after that is done, then to look at supporting employers with prolonged labour shortages in very specific areas," she added.