Get the fundamentals right: is your organization meeting the Employment Standard requirements?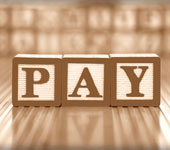 Each Province, Territory, and the Federal Government have their own sets of rules governing what the employer can and cannot do when paying employees.
Companies that are Federally incorporated, as well as those involved in communications, banking and transportation are covered under Federal employment standards. Other employers must adhere to the employment standards where they operate and where their employees are paid.
Employment standards cover such areas as minimum wages, minimum age for employment, maximum hours of work, overtime pay rates, entitlement to annual paid vacation, statutory holidays and related requirements for pay calculations when work is performed on a statutory holiday, leaves of absence, requirements upon terminations, payment of wages, employee records maintenance and what needs to be shown on a pay stub. This is only a partial list.
Some jurisdictions provide very broad guidelines, and others remain silent on some items. For example, one Province may specify whether or not you can issue electronic pay advices and another Province does not address the issue.
The standards are a minimum, and none of the legislation prevents the employer from granting greater benefits.
When an employer establishes themselves in one jurisdiction, it is a good idea to try and plan ahead, and determine whether or not they will likely expand into another jurisdiction, so that uniform minimum standards can be applied to all employees across the country. For example, you may decide to employ a sales representative in the Province of Ontario, where you are allowed to pay that employee once a month. Then you hire an additional sales representative in British Columbia, where you are required to pay at least semi-monthly. More than likely the Ontario employee would want to be paid more frequently as well.
Labour standards are designed to accomplish two things. They provide protection to the individual employee, and they create a certainty in the labour market by requiring basic employment practices.
Failure of an employer to comply can be very costly, both through financial penalties, and employee morale.
It pays to use the services of a professional organization when paying in Canada.
- Bill Smyth CPA, FCGA, FCPA
For more information contact info@onpayroll.ca