Providing benefits not just opportunity to differentiate your EVP but 'an operational necessity'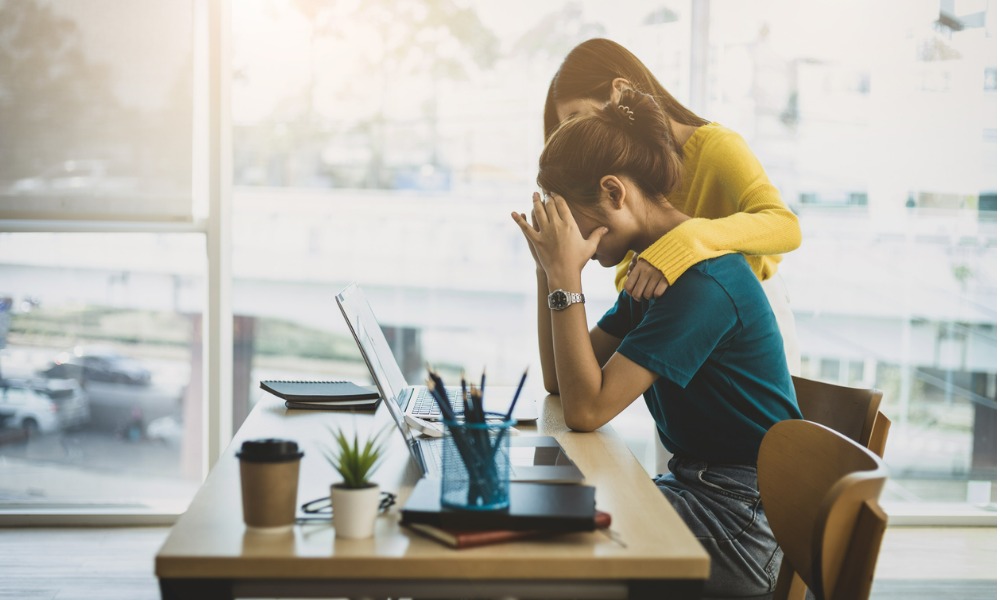 Employers need to implement solutions to help employees cope with life – not just work, according to a recent report.
Currently, 49 per cent of Canadians are stressed in everyday life, reports Mercer Marsh Benefits.
This number jumps to 76 per cent among those who indicate they are unwell.
And not everyone has the ability to access healthcare. Specifically, those whose household income is below the national median are two times more likely not to be confident they can afford healthcare.
What workers want
Employees are looking for benefits far beyond the traditional ones – and employers are failing to meet the demand, finds Mercer Marsh Benefits's survey of 1,000 Canadians.
Thirty-seven per cent are looking for targeted services for children, teens and parents to support youth mental health, socialization and learning issues. However, only 21 per cent have employer-provided supports. Only seven per cent of employers currently provide caregiving services for both senior care and child care.
Also, 44 per cent of respondents would find genetic tests to reveal health risks helpful. However, only 18 per cent have access through employers.
Nearly six in 10 (59 per cent) workers want their employer to support diversity, equity and inclusion through their benefits.
"The days of one size fits all are definitely over. Insurance benefits alone are no longer meeting the needs of a diverse workforce – age, ethnicity, gender, caregiver status, sexual orientation factors mean that personalization and choice are key to supporting employee health and being inclusive," says Mercer Marsh Benefits.
Far fewer people with disabilities (73 per cent), LGBTQ2+ workers (71 per cent) and Indigenous workers (69 per cent are satisfied with the benefits they get at work compared to White (80 per cent) and Black (81 per cent) workers and those belonging to other races or ethnicities (88 per cent), according to a previous Sun Life report.
Digital solutions
Facilitating access to digital health solutions will enhance your employees' health and EVP for talent attraction/retention, according to the Mercer Marsh Benefits report.
Currently, 40 per cent of respondents want access to alternative mental health therapies, but only 21 per cent say they have. Also, 61 per cent of caregivers find a digitally-led future of healthcare appealing, compared to 38 per cent for non-caregivers.
However, less than half (48 per cent) of respondents trust their employer to deliver solutions that are high quality, convenient, affordable and secure.
"Providing access to meaningful benefits has moved beyond an opportunity to differentiate your employee value proposition to an operational necessity, not to mention a mitigation against wage inflation," says Mercer Marsh Benefits.