'More than ever, bosses and managers need to tune into employee needs if they want to retain good staff'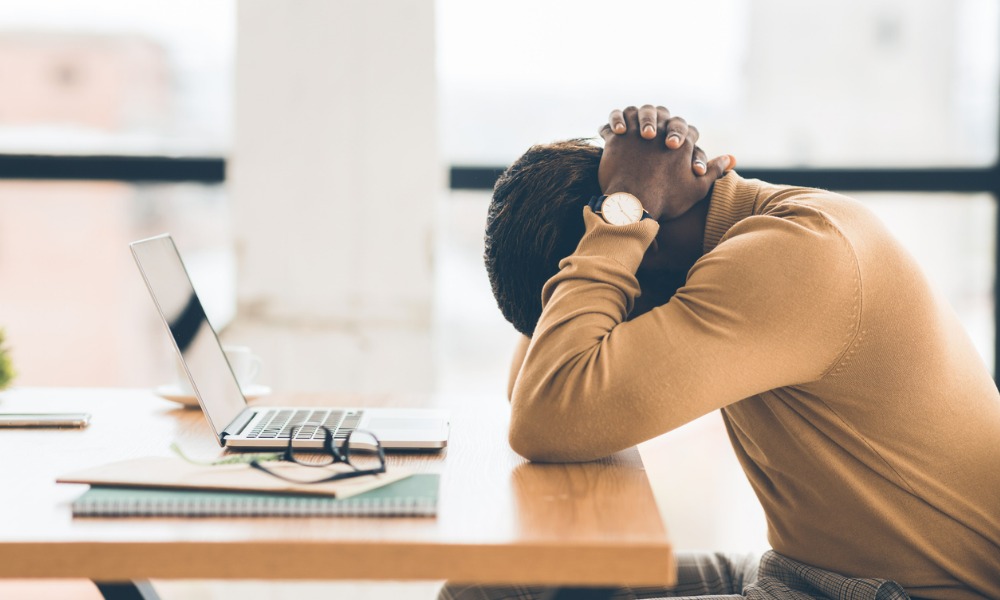 Young workers' mental health and professional development may be at risk in the flexible and remote work setups, according to a report.
Nearly all (97 per cent) of 18-34-year-olds are burned out, reports Cigna, a global health service company.
"All over the world, the younger generation has been most impacted by the changes in workplace culture," says Jason Sadler, president, Cigna International Markets. "While they welcome the move to flexible working models, they need support to adapt to the new work culture.
Forty per cent are worried by the rising costs of living and 20 per cent say a lack of learning and development opportunities is also causing stress.
Now, up to 73 per cent of 25–34-year-olds and 71 per cent of 18-24-year-olds are spending more time evaluating their priorities compared to two years ago.
"Employers need to ensure all employees, especially younger staff members, have the opportunities to develop and grow in their careers. They also need to be careful that 'out of sight' isn't 'out of mind', and that Whole Health and well-being forms a central pillar of their business and workplace strategy."
Also, many young workers seem to be not getting satisfaction at work. While 75 per cent say they are "always on" with work, 51 per cent don't feel fully present or engaged in their work. Over half of all 18-34-year-olds say work feels transactional.
And 48 per cent are looking for new roles at a time when much of the world is entering uncertain economic times.
"Business leaders must not become complacent in this new flexible workplace era. Remote work shouldn't mean less opportunity, growth or sense of belonging for younger people," says Michelle Leung, HR officer, Cigna International Markets.
"The workplace is fundamentally changed. More than ever, bosses and managers need to tune into employee needs if they want to retain good staff. They need to invest more time and consideration to help employees grow, get satisfaction from their jobs and to perform at their best."
A previous report noted that nearly three-quarters (73 per cent) of 13- to 34-year-olds and 69 per cent of 35- to 44-year-olds in particular are prepared to leave their current employer for another that is offering what they would consider to be better benefits.
However, 75 per cent of generation Z candidates have dropped out of a job application they were interested in because of poor hiring processes, according to another study.