Rather than utilizing company services, survey shows employees turn to family and friends for support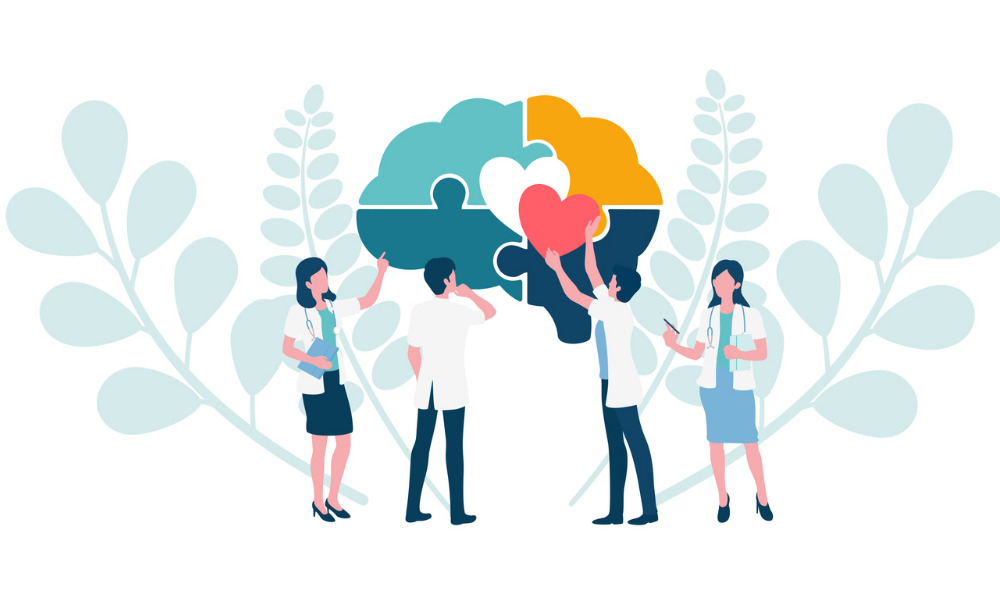 Are employers failing to provide the mental health supports that employers need?
Nearly half (48 per cent) of Canadian employees say they have experienced at least one work-related mental health risk factor.
And the workplace stigma around mental health appears to have been lifted, with 43 per cent of employers stating that they've witnessed people talking more about their mental health in the last 12 months, finds a survey by Peninsula Canada.
"It's encouraging to see that so many employers are comfortable and willing to have conversations about both their own and their employee's mental health," says Darren Chadwick, CEO.
"It comes as no surprise the significant impact that recent world events have had with many struggling to adapt to the 'new normal' – and business owners, especially SMBs, are no different. The pressure, and cost-of-living crisis as well as rising energy costs are having a major impact on the overall business."
Not meeting needs
But it seems the supports available to workers do not meet their needs, according to Peninsula's survey of 79,000 businesses across four countries – Australia, Canada, Ireland, and the UK.
While 94 per cent of employers say they're available to help staff who are struggling with mental health concerns, just 12 per cent of employees have confided in their bosses. And one in seven of those who did speak to their boss say nothing was done.
And a quarter of employers say they have noticed an increase in sick leave due to mental health, but 90 per cent of businesses do not offer mental health days to employees.
"Although people are comfortable speaking more openly about their mental health and prioritizing work-life balance, it's surprising to see less than 10 per cent of Canadian employers who have used EAP services from those who have experienced mental health issues over the last 12 months. Rather than utilizing company services, employees turned to family and friends for support," says Chadwick.
For employers, offering comprehensive health care coverage is one way to support workers' mental health, according to the Health & Safety Institute (HSI).
"Be sure employees have access to mental health benefits and the health care costs are manageable.
"Support employees by offering mental health services. Services could include an Employee Assistance Program (EAP), telehealth options, on-site and off-site after-hours care, and short-term disability. Companies should also encourage time off for mental health care."