While summer is normally a time to recharge, this season has been anything but normal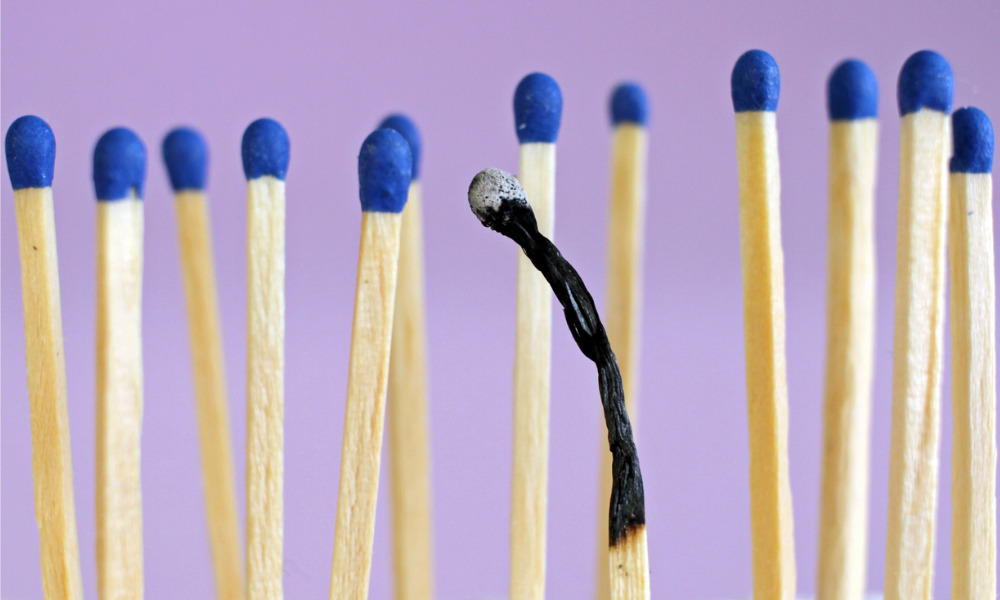 Working parents with young children may have their hands full trying to balance the demands of their career with family care duties – and many are feeling anxious about the months ahead.
About three in four workers (73%) with children under 18 in the household believe the stress and strain of 2020 – from the COVID-19 pandemic to social and political unrest – are starting to take a toll on their work performance, according to a study from The Workforce Institute at HR tech firm Kronos.
But while this summer has seen unprecedented challenges, 58% of working parents from the same demographic have found time to pull away from work to "rest and recharge" mentally and physically amid the pandemic.
Read more: How to find happiness at work
"They're doing better than colleagues without kids," analysts from the institute found.
Only about two in five employees (37%) without children under 18 in the household have taken time off to unplug – "a reminder for organisations to encourage all employees to exercise more self-care," the study suggested.
Given the demands of their job, essential workers are also less likely to have taken a break from work since the start of the COVID-19 crisis: only 39% of frontliners versus 49% of those currently working off-site have had a chance to unwind.
"While summer is normally a time for employees to unplug and recharge, this summer has been anything but normal," said Dr. Chris Mullen, executive director at The Workforce Institute.
"Now more than ever, self-care and open communication are paramount to reduce the fear, uncertainty, and doubt that everyone – whether a parent or not – is facing, in order to reduce the likelihood of burnout later this year and next year," Dr. Mullen said.
Read more: How to support mental health in COVID-19
Older workers also tend to skip opportunities to take time off, with only about a quarter of those aged 55+ and 39% of those aged 45 to 54 taking a break. In contrast, an average of three in five workers aged 44 and below have gone on vacation since the crisis.
"COVID-19 has infiltrated virtually every aspect of work and life for employees, whether they're part of the present workforce or able to work from anywhere," said John Frehse, an advisory board member at the institute.
"Instead of doubling down on the way things have always been, now is the time to explore novel strategies, like alternative scheduling practices or financial wellness programs, that could provide employees with the edge they need to overcome the challenges they may be facing in their personal lives. Organisations that find ways to reduce that stress and pressure will be repaid in spades with engagement and productivity," he said.