How to look after yourself, and your staff, during COVID-19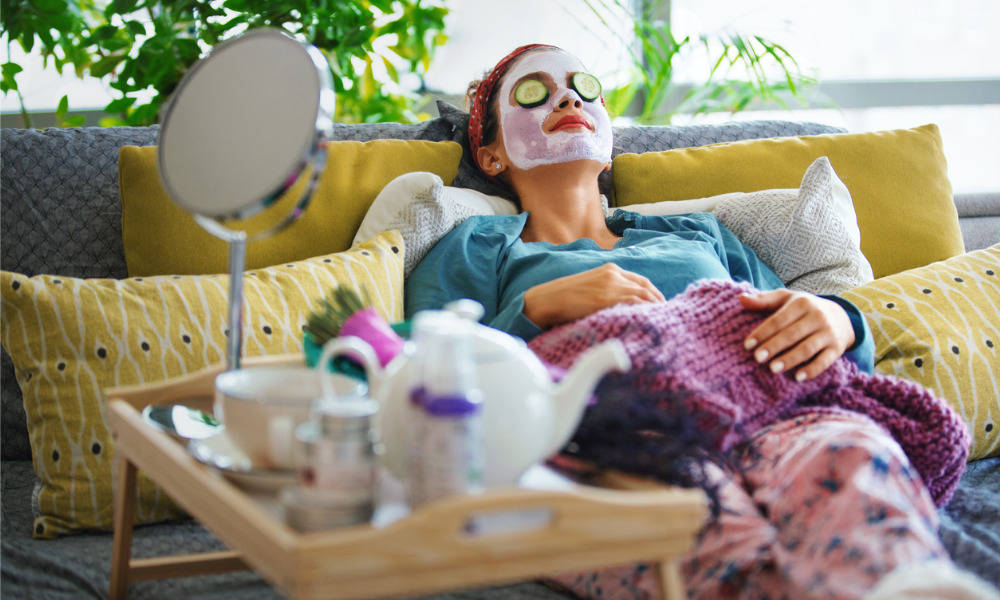 To quote the great Oprah Winfrey: "Breathe. Let go. And remind yourself that this very moment is the only one you know you have for sure."
Let's take a moment to talk about self-care.
As COVID-19 continues to test us, it's important to remember that looking after yourself is the only way you're truly free to look after your employees.
HRD spoke to Kathryn Torangeau, senior people & culture manager at Wave Financial, during a recent webinar - who explained the importance of practicing self-care throughout COVID-19.
"It's important to understand that, even in the midst of a pandemic, life is still happening for all of us," she told HRD.
Read more: How to find happiness at work
"There's births, there's engagements – people are buying houses and, unfortunately, people are dying - all of these moments are still happening. And if they're not happening to you, they're happening to someone in your team. That's simply not something that you can get away from. I really encourage you, as a manager, to step into that and embrace it. We can't change these circumstances, but we can change how we respond to them."
"Firstly, I recommend that you start by taking care of yourself. This is an oxygen mask moment where you need to put it on yourself first in order to support others. That can be done through self-care, going for a walk, an extra therapy session, making something with your hands or, like me, stress baking followed by stress eating."
So, what exactly constitutes HR self-care? Here's HRD's five simple hacks for personal wellbeing:
Ditch the tech
Whilst this may be easier said than done in today's digitally addicted world, taking a few moments to step away from the laptop has been scientifically proven to reduce stress.
Talk a walk
Pounding the pavement is an ideal way to blow off some steam when you're feeling overwhelmed. From a wellbeing perspective, looking after physical health is directly linked to improved cognitive abilities – so even if it is just for 10 minutes, talk a walk. Just ensure you maintain social distancing rules.
Marie Kondo your room
For those who haven't indulged in the latest Neflix craze, Marie Kondo is an expert in organization. Kondo advocates 'sparking joy' – essentially only clinging on to a belonging which bring you happiness. Decluttering your home is a great way to take your mind off anxiety-ridden thoughts – after all, a clear mind is a peaceful one.
Eat well
We've all been there. It's 8pm – and you've just clocked off a 14-hour intensive shift during which you had to contend with multiple video calls, several aggressive emails, and an overly attentive pet. Of course, the natural reaction is to reach for the take-out menu and drool over the high-fat possibilities, but in the long-run this will only make you feel worse. Healthy boy health mind isn't just a mantra, it's scientifically backed fact. That's not to say you can't indulge in cake – just balance it out with a salad or two.
Connect with friends
Humans are social animals – we always have been. This lockdown has isolated many people from friends and family leaving us lonely and depressed. If we can't see our loved ones in person, make the time to reach out via video. It might seem somewhat daunting to start with, but you'll feel much better for it.
Read more: How to support mental health in COVID-19
"You need to do something that feels good for you and recharges you - especially when you're in a role which requires you to take care of other people," continued Torangeau.
"And so along that line, everything that you do, you need to do with empathy. In times of crisis, HR and leadership are usually the ones that people look to for answers. And most organizations have values that pertain to some sort of saying around people are important to us. This is a time to prove it. The way that you prove that is through the way you treat yourself and the way that you treat your team. Something that we've started seeing at Wave is that we all need to be chief empathy officers.
"That extra compassion, kindness, and understanding is the way to lead through this crisis. People may not remember the details of weeks they spent in isolation - but they will remember how you responded to this and how you treated them."