Government investing over $25 million for projects to support about 25,500 apprentices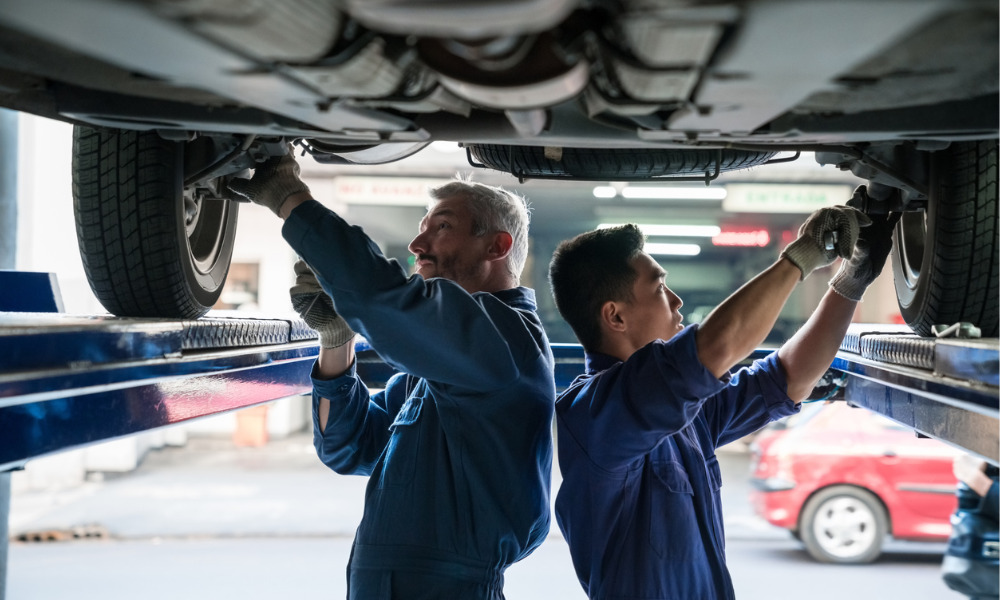 Ottawa is seeking stakeholder proposals for projects that will provide high-quality apprenticeship training in skilled trades to thousands of Canadians.
The federal government will provide over $25 million exclusively in the 2023-24 fiscal year for these projects to support approximately 25,500 apprentices under the Canadian Apprenticeship Strategy.
"Workers are the engine of Canada's economy, they build the industries that support good jobs and strong communities from coast to coast to coast," said Randy Boissonnault, minister of employment, workforce development and official languages. "This investment revs Canada's economic engine and gives apprentices access to high-quality training. It will make sure they are prepared to seize the opportunity of in-demand, well-paying jobs in the skilled trades."
Just 50% of those who struggle to pay bills are actively seeking out opportunities to develop new skills, compared to 62% of those who can pay their bills comfortably, according to a previous PwC report.
The deadline to apply for funding is Sept. 21, 2023.
Red Seal workers
This year, Ottawa is extending the call for proposals to unions representing Red Seal workers.
Organizations managing training trust funds for Red Seal workers, community colleges, technical institutions, and training providers that deliver technical training to apprentices as part of a curriculum for a Red Seal trade will also be able to apply "to ensure as many Canadians as possible can access training that will help them find a good job in the skilled trades," said the government.
But applications from unions will be given priority in the assessment process.
Canada is in need of hundreds of thousands of skilled workers.
From 2022 to 2026, over 122,000 new journeypersons will be required to sustain workforce certification across Red Seal trades in Canada, according to the Canadian Apprenticeship Forum. Of these, approximately 92,300 journeypersons will be concentrated in the top 15 national in-demand Red Seal trades, which include cook, industrial electrician, painter and decorator, and welder, noted the federal government.
Meanwhile, Ottawa noted, citing BuildForce Canada, that the construction industry needs to recruit 299,200 new workers over the next decade by 2032, driven predominantly by the expected retirement of 245,100 workers (or 20% of the 2022 labour force).
"With a shortage of skilled workers across the trade industry, the Apprenticeship Service Program makes it easier for small to medium-sized enterprises to hire first-year apprentices in Red Seal trades across Canada through financial incentives funded by the Government of Canada's Apprenticeship Service," said the Haltech Regional Innovation Centre via LinkedIn.
The first trades round for category-based selection under the federal government's Express Entry – Canada's flagship economic immigration management system – kicked off. Ottawa also selected four companies to place 581 post-secondary graduates in internship positions in environmental science, technology, engineering and mathematics (STEM) across Canada for 2023–25.
The 2022 Fall Economic Statement announced a new Union Training and Innovation Program sustainable jobs funding stream under the Canadian Apprenticeship Strategy. This new funding stream will support unions in leading the development of green skills training for workers in the trades, and it is expected that 20,000 apprentices and journeypersons would benefit from this investment.