Here's a rundown of the decade's biggest trends in talent development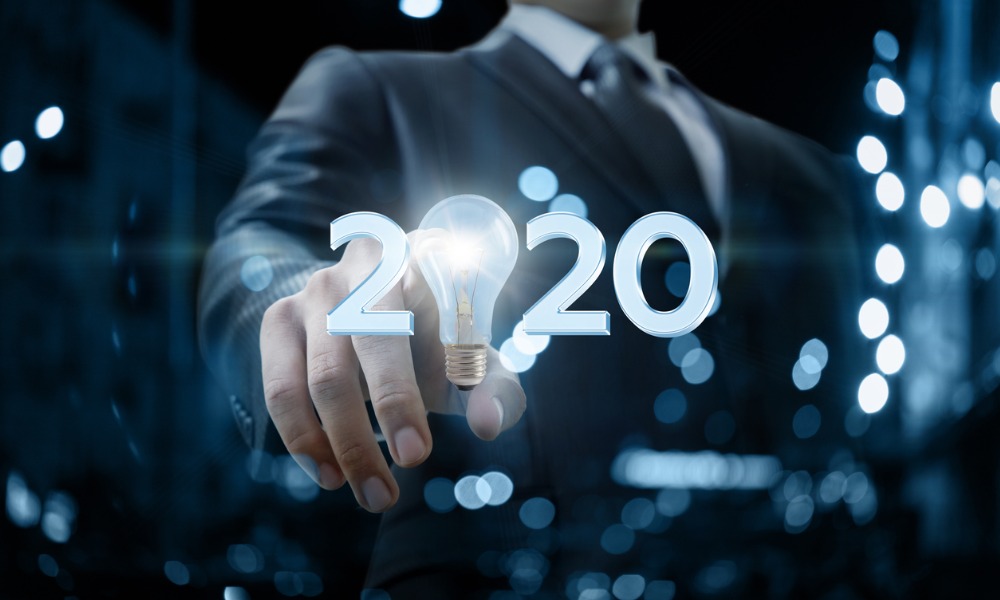 2020 will be a year like no other. It's the start of a new decade, one that will have a great many changes incoming thanks to automation and other emerging technology.
Workforces will fundamentally transform in response. Something that we began to experience towards the tail-end of the last decade, with automation beginning to impact some jobs, a move towards alternate work styles like contracting and freelancing, and early experimentations with machine learning and the blockchain.
For forward-thinking learning professionals, it's worth understanding the trends and changes coming in 2020. To better prepare your organisations with learning programmes that will build the right skills to take advantage of future opportunities and withstand challenges. Because learning and talent teams are increasingly called on to drive innovation, growth and strategic implementation.
READ MORE: 4 ways to help young staff develop professional skills
Moving towards skills
Skills are having a spotlight moment. Learning and development (L&D) programmes are moving towards linking skills with learning pathways and work opportunities. To create a more holistic approach to upskilling and talent that can help futureproof careers and provide organisations with vital skills.
Shortages are impacting every organisation, across many industries and regions. Hiring externally is no longer enough to plug the skills gaps, and that's where learning professionals can add extra value to their organisations. By mapping existing workforce skills and overlaying this with the business strategy, you can quickly see current and future skills gaps. These insights can inform learning programmes, helping people upskill in the areas that the business needs most. Amazon is one organisation spearheading the way in this by creating career training paths for its warehouse workers that are upskilling them in future-demand areas like data science.
Building soft skills
The rise of automation and artificial intelligence (AI) is increasing the focus on 'soft' skills like creativity, communication and collaboration. These uniquely human skills are difficult to computerise and jobs that require these skills will continue to need human workers to fulfil them. Therefore, building soft skills is a popular futureproofing strategy for human workers.
Handily, soft skill gaps exist across a wide range of roles, functions and industries. So, there's huge potential for learning programmes that help people upskill in these areas. Unfortunately, soft skills are difficult to validate and assign value to. In 2020, as more organisations look into soft skills training, there'll be a concerted effort to quantify and validate soft skills. Through peer and manager reviews, for instance, or assessing how a specific skill directly impacts the bottom-line (although, the latter may be a few years in development).
READ MORE: How you can help people realise their potential
People-centric learning
The success of a learning programme ultimately relies on every individual engaging with it. That requires a learning pathway that's tailored to every worker. 2020 will see this go into further detail, linking someone's interests and career ambitions to learning and work opportunities that build the skills they want.
People will have a range of learning options, like online or in-person sessions, qualifications and on-the-job learning. Workers will feel empowered to choose the learning pathway that suits their learning style and career goals. They will be offered further work opportunities based on the skills they learn. Because of this, demarcations between learning and the way organisations work will become more blurred. Learning will become a seamless addition to work itself.
The changing value of learning
The value of learning will also change. A person-centric learning model will empower workers with their individual learning and skills data. Enabling them to show their value to their employer. As learning and work fulfilment becomes increasingly linked, senior leaders will begin to pay more attention to their L&D programmes and how it impacts business performance.
Greater data used
Many of the changes listed rely on having accurate and timely data. 2020 will see learning professionals understand data in greater detail. Linking skills data to learning opportunities and to open projects and positions, will give greater alignment between L&D, work and workforce planning. Consolidating data will be key, and more organisations will work to combine their learning, skills and workforce data in 2020. Creating a single point of truth between various HR tech solutions, learning platforms, ATS, VMS and so forth. Those that do can expect to outperform their competitors in revenue growth, profitability and employee satisfaction.
Change is certain
Learning professionals must expect change. Because that will define much of the next decade. With the workforce transforming in many ways (and rapidly) the focus for L&D teams in 2020 should be on laying the foundations for the coming years. By consolidating all relevant data sources, moving towards a skills-based model and understanding their people in greater detail.
Chris Milligan is CEO of talent solutions platform Adepto.